5 Best Outdoor Cafes in Sydney
If you're visiting Sydney on business or holiday, your goals are twofold: spend as much time outside as possible, and strategically situate yourself with a view of the harbour at all times.
Choose the right outdoor café, and you can kill two birds with one stone (plus enjoy some dynamite coffee, cocktails, or coffee cocktails while you're at it).
Here are the 5 best outdoor cafés in Sydney for noshing, sipping, and imbibing one of the world's most breathtaking skylines.
#1: Café Sydney
5th floor of the Customs House, 31 Alfred Street, Circular Quay, NSW 2000 | Café Sydney website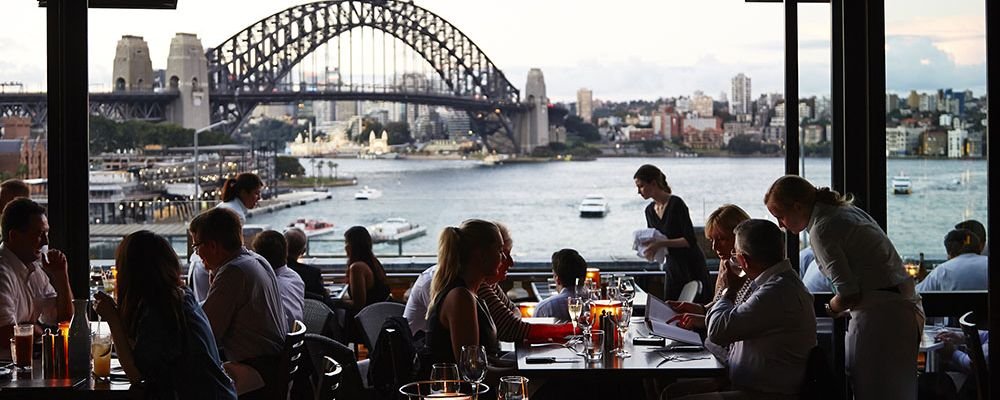 Located on the rooftop of the Customs House, Café Sydney offers spectacular harbor views and an outdoor terrace – otherwise known as absolute perfection! The restaurant's website loves to use the word "casual," but there's nothing laid back about the art deco culinary presentation, locally-sourced ingredients, or craft cocktails unique to this high end, high flying cafe.
Make sure to book a reservation if you want to sit outside, even during lunch (and believe you me, you want to sit outside!).
#2: Café Morso
26-32 Pirrama Road, Pyrmont NSW 2009 | Café Morso Website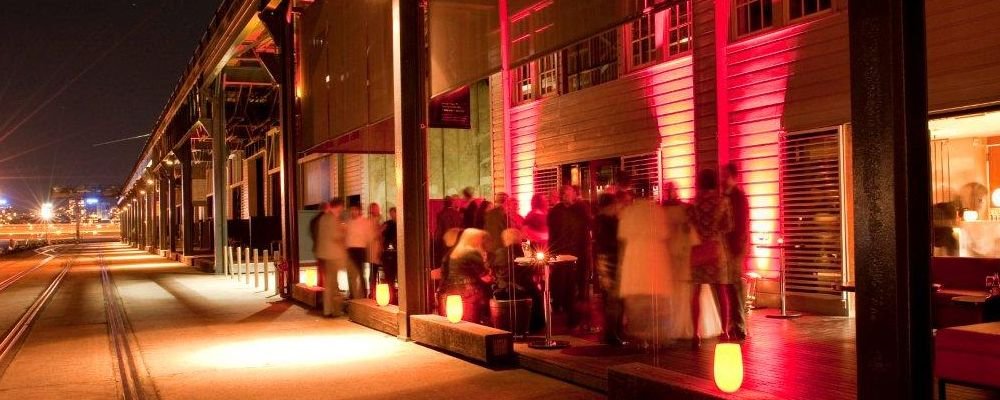 Who said you needed to be five stories above the earth to enjoy great views of Sydney? Sometimes keeping your feet firmly planted on the ground provides the best perspective.
That's certainly the case at Café Morso on Jones Bay Wharf, where the high ceilings and modern design will tempt you to dine inside. Resist as best you can and snag an outdoor table overlooking bobbing boats in the harbor just a few feet away. This is a great place for inhouse-made muesli, bacon gnocchi (what?!), and to-die-for chai lattes (two words: honey. soaked.).
#3: Sean's Panorama
207 Campbell Parade, Bondi Beach, NSW 2026 | Seans Panorama Website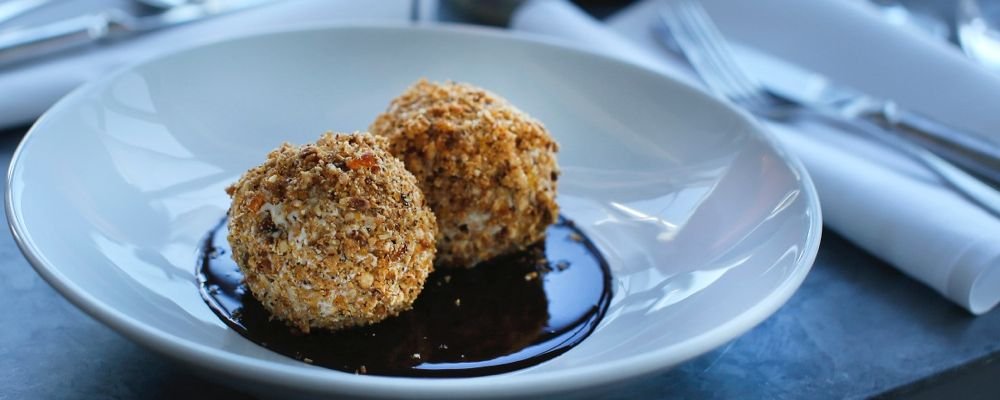 At first glance, you might mistake Sean's Panorama for a 1950s dive café lost in time. The exterior of this beachside eatery is deceptively low key, especially when you consider the locally-sourced produce grown on Sean's own farm, set menus that change daily, and the fancypants tasting menus that rival the finest dining establishments in Sydney. Go on a gorgeous, sunny day to snag an outdoor table, and enjoy bold views of the open kitchen juxtaposed against the cool-blue backdrop of Bondi Beach.
Sydney is also featured in Cool Helicopter Rides Around the World
#4: China Doll at Woolloomooloo Wharf
Shop 4, 6 Cowper Wharf Road, Woolloomooloo NSW 2011 | China Doll website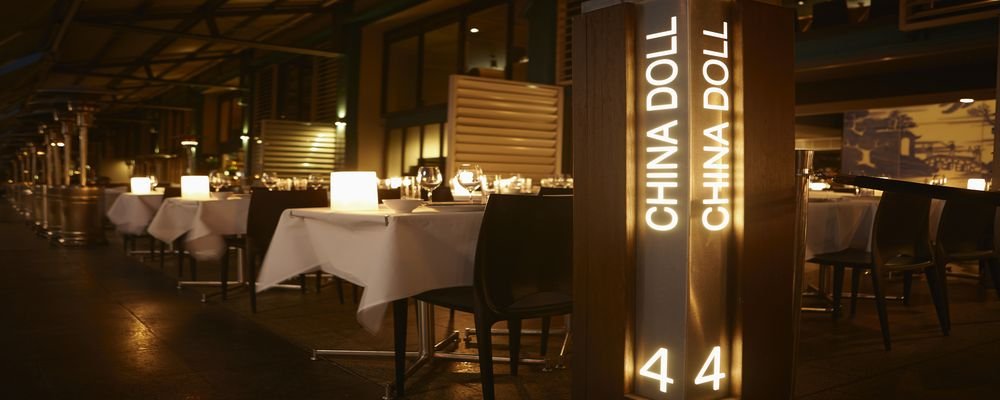 Outdoor seating overlooking the water, brilliant views of the skyline, and a culinary team comprised of chefs from all over Asia? Yes, yes, and yes, please!
China Doll takes the cake for a perfect Sydney café, especially because the idea of eating dim sun outside under the twinkling city lights should be on every traveller and foodie's bucket list. Oh, and you can take a romantic stroll along the wharf after you dine because the restaurant is set along a beautiful boardwalk. Date night in Sydney, anyone?
#5: Ripples at Milson's Point
Olympic Drive, Milsons Point, NSW 2061 | Ripples website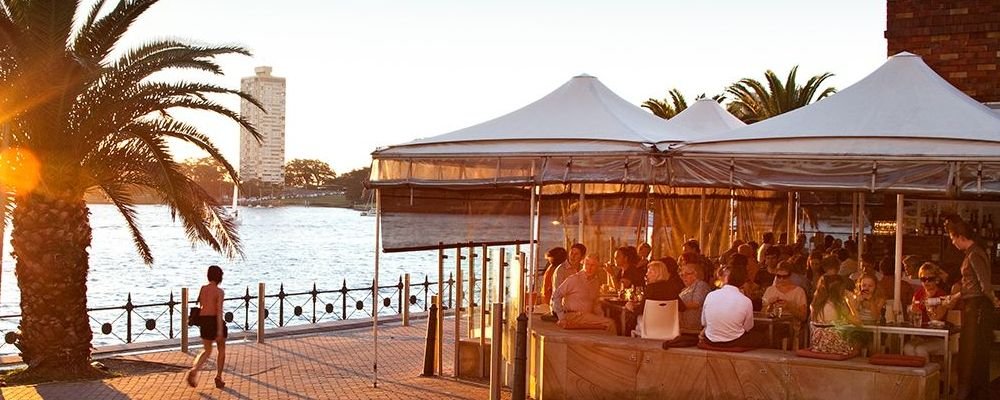 Ripples is a true gem of alfresco dining. This award-winning café is located beneath the Sydney Harbour Bridge, and offers jaw-dropping views of the harbor and city. Sparkling wine glasses set beneath billowing white tents make this self-proclaimed breakfast spot feel like the epitome of luxury. The menu may be BYO, but there's nothing low-class about enjoying some brioche French toast with the sea breeze dancing in your hair.
What are your top picks for the best outdoor cafes in Sydney? Let us know in the comments below!
---
Rebecca Anne Nguyen is a freelance writer and the Founder of TheHappyPassport.com, an inspiration site for solo female travellers.
---