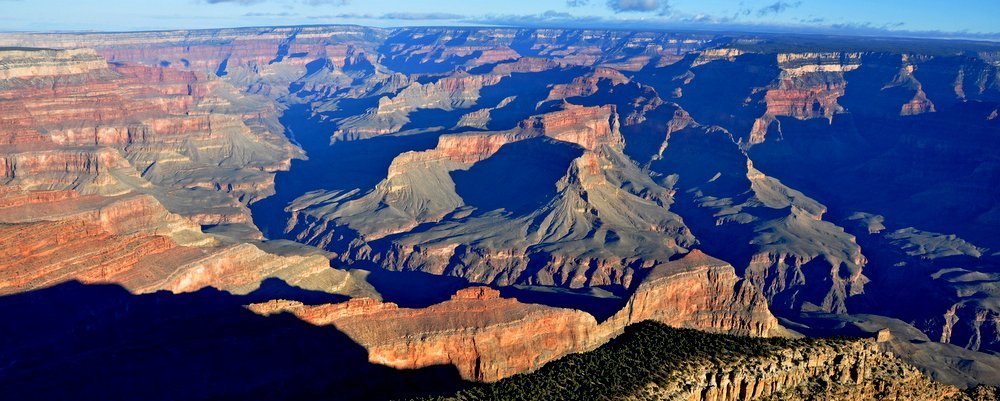 10 Of The Best Helicopter Experiences Worldwide
Nothing beats the thrill of traversing a new location from above – and helicopter tours are the perfect way to achieve this feeling! They don't have to be ridiculously pricey; many companies offer short rides for minimal amounts of money, although if you're feeling particularly lavish, there are ample opportunities for making a helicopter trip into a full-day experience complete with meals and returns to your hotel.
1. Grand Canyon, USA
The huge expanse of the Grand Canyon, one of the United States' prominent natural tourist attractions, is awe-inspiring when viewed from any angle, but the view from above allows visitors to appreciate how truly vast it is. Tourists often remark on the Canyon's strange two-dimensional appearance, so taking a Grand Canyon helicopter ride may help to put things in a little more perspective! It is possible to take a helicopter trip focusing solely on the Grand Canyon or combine it with the Hoover Dam and nearby Las Vegas.
2. Milford Sound, New Zealand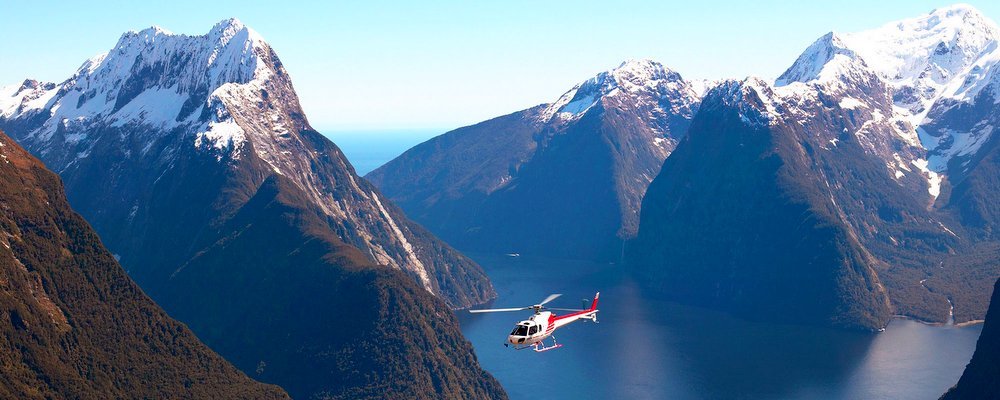 The breathtaking fiord of Milford Sound, New Zealand, is perhaps best experienced by boat or helicopter due to its remote location on the South Island's west coast. Largely unspoilt, the sound encompasses a vast area of glaciers, forests, waterfalls, and lakes. Milford Sound is best explored with a combination of boat and helicopter rides, but if you're pressed for time, a helicopter tour will doubtlessly provide an unforgettable experience with ample photo opportunities.
3. Victoria Falls, Zambia
Southern Africa's Victoria Falls, or Mosi-oa-Tunya, are widely considered to be one of the most incredible natural attractions in Africa as well as the largest waterfall in the world. The falls, known for their steep vertical drop, are located on the Zambezi River, which intersects Zimbabwe and Zambia. A helicopter ride over the Falls provides an incredible panoramic view of 1,700 metres worth of rapidly flowing water.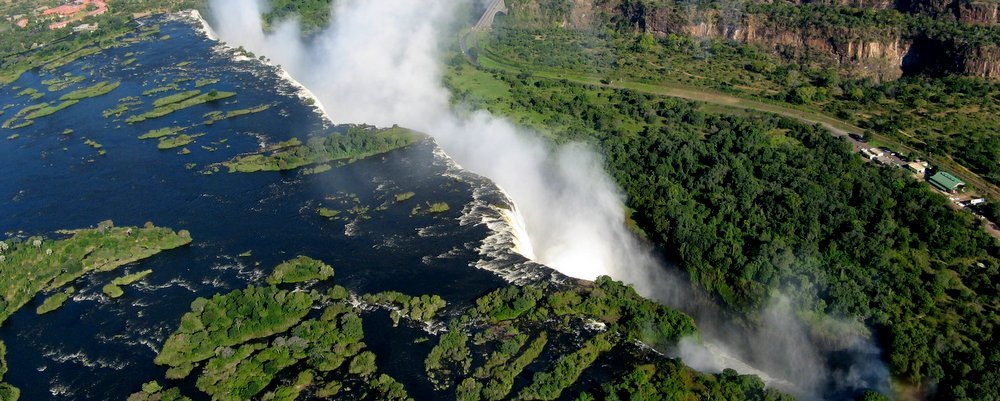 4. Niagara Falls, USA
Whether illusory or not, the beauty of this famous site seems to steadily increase the further away you get from the crowds of tourists. From above, you can focus on the perpetual cascade of the falls; a sight made somehow more significant when viewed in its entirety – plus, seeing Canada and the United States simultaneously is always a novel experience!
5. Rio De Janeiro, Brazil
Brazil's sprawling second-largest city is much too large to experience properly in a single short trip – so why not fly over it and take in as much as possible? On a helicopter tour of Rio de Janeiro, visitors get to experience the spectacular sights of Copacabana Beach, Sugarloaf Mountain, and a unique, close-up view of the famed statue Christ the Redeemer.
6. Cape Town, South Africa
South Africa's largest city, Cape Town, is set on a peninsula beneath iconic Table Mountain. Helicopter tours of the area allow for a unique view of the city, Table Mountain's plateau, and the surrounding beaches. It is also possible to take a tour that allows you to see both the Atlantic and Indian oceans - a novel experience for even the most discerning sightseer!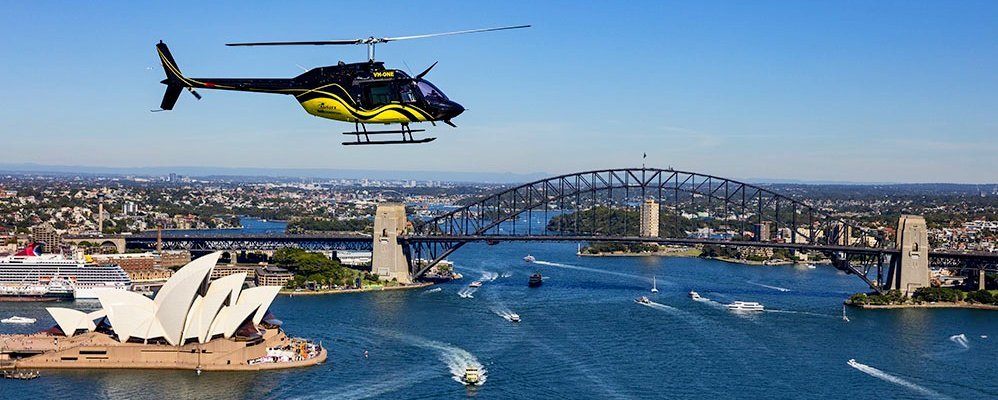 7. Sydney, Australia
Sydney, Australia's most populous city, lies on the country's east coast, meaning helicopter rides include magnificent ocean views. When choosing a helicopter ride over Sydney, it is possible to pick one which focuses on the famous sites of the city – the Sydney Opera House, the Sydney Harbour Bridge, the ever-celebrated Bondi Beach – or to venture further to the Blue Mountains, an oasis from the busy inner city.
8. Laikipia Plateau, Kenya
The 9500 square kilometres that make up Kenya's Laikipia Plateau host a huge amount of native wildlife, including elephants, cheetahs and zebras. The land is relatively untouched – wildlife conservancies run conversation projects on the bulk of it, meaning that a helicopter ride across this area gives views of masses of red and green land, a large variety of African animals, and a refreshing lack of urban area.
9. Kauai, Hawaii, USA
Tourists embarking on Kauai helicopter tours will rapidly discover why the island is often referred to as the 'Garden Isle'. The picturesque Hawaiian island is brimming with volcanoes, vibrant beaches and, strangely, thousands upon thousands of wild chickens. The island as seen from above allows visitors to view dense, green forest, colourful ocean, and hidden waterfalls undiscovered by tourists on foot.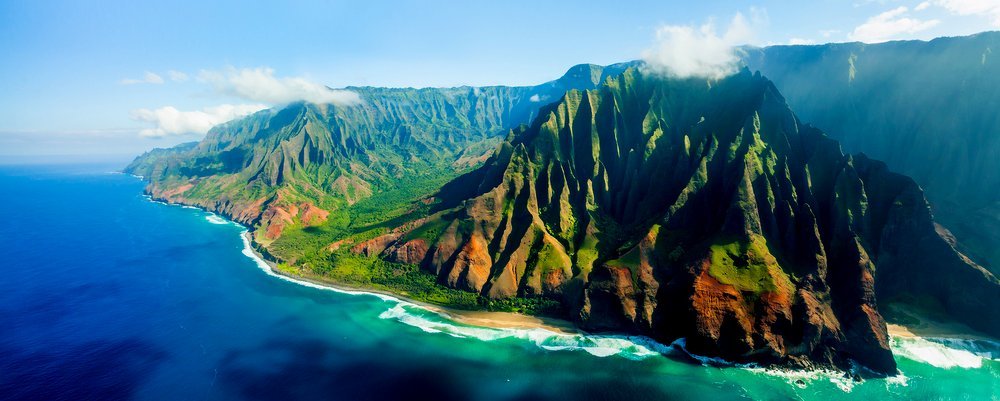 10. Queenstown, New Zealand
Living up to its reputation as one of the World's adventure capitals, Queenstown is home to a range of great New Zealand helicopter tours. Visitors to Queenstown can also participate in heli-skiing, in which they are flown up a mountain to experience a day in the snow away from the region's bustling ski fields. The view of Queenstown from above is spectacular, and it's hard to beat the sight of a pristine mountain in winter!
Travelling on foot or by car is a reliable way of exploring an unfamiliar destination, but obtaining a bird's-eye view often allows you to get a more accurate feel for an area, as well as those effortlessly perfect photographs. It's worth doing a bit of research when considering taking helicopter flights – prices are competitive, especially in popular locations, and nowadays, many companies are committed to eco-friendly policies, which may be an important distinction for earth-conscious travellers.
---
Alex Cordier is based in Auckland, New Zealand with long career in tourism and hospitality. Writing and travelling are her passion, and these have led her to many parts across Asia and North America. She enjoys writing about anything under the sun and has been published in various websites on topics ranging from travel, home living, to health and lifestyle. You can follow Alex on Twitter.
---