It's all too easy to head to a beach, lagoon or lake that is coined one of the 'world's best' or 'most beautiful', making way to the first swimming spot that appears when you type your location into Google. When you arrive, no doubt you will be greeted by crystal clear waters and an impossibly scenic view, but you'll also have to share the spot with hordes of other tourists who have been just as lazy as you with their travel research.
Rather than simply settling for the obvious, we recommend that you get a little off the beaten track and seek out some of the world's most beloved secluded spots, hidden away from the tourist trail. We've made a small start for you below, outlining a selection of our favourite hidden lagoons and lakes around the world from Thailand to Canada. If your next destination isn't on our list, don't fret – a simply search into a search engine for 'secluded swimming spots' should suffice.
Hidden Lagoon, Coron, Philippines
It may be obvious due to its name that Coron's Hidden Lagoon is a secluded paradise, but due to its remote location, the swimming spot maintains a pleasant lack of tourists. To get there, visitors must take a fifteen-minute boat trip from the Kayangan Lake and swim through a small opening that appears only in low tide. During high tide, it is now possible to enter the lagoon via a set of stairs built into the rocks. Although its unusual combination of saltwater and freshwater makes for excellent swimming conditions, the water is deep and swimming in such a remote location should be approached with caution.
Koh Hong, Krabi, Thailand
Just as beautiful as the more popular lagoons of Koh Tapu and Phi Phi, but much more tranquil thanks to the lack of Hollywood blockbusters filming there, Koh Hong is known to a small minority as Thailand's most serene hidden beach. Arriving via a small boat as a day trip from Ao Nang, visitors will delight in having the island to themselves. Crystal clear waters, white sand beaches and photogenic rock formations jutting out from the sea are reminiscent of the more popular islands, but the small beach on Koh Hong is thankfully as yet undiscovered by the majority of tourists.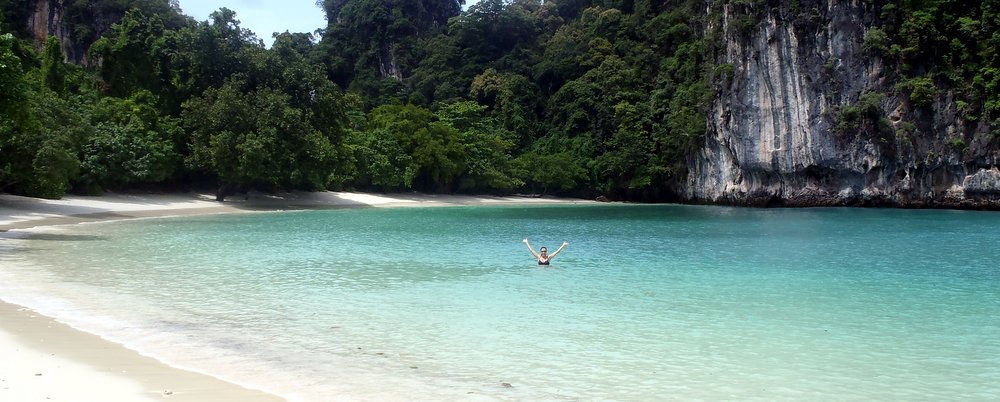 Lake Eyre, Australia
You wouldn't expect to find a lake in the middle of the harshly dry Australian outback, but on the rare occasion that it is full of water, Lake Eyre (official name Kati Thanda-Lake Eyr) is actually the largest lake in Australia. During the dry season, there are still smaller lakes filled up in the area, surrounded by salt flats. If you manage to visit in the rainy season, the amount of water in the lake varies dependent on the amount of rain fall, but the sight of sparkling blue water in the middle of the outback, miles from anywhere is a sight worth travelling for.
Garibaldi Lake, British Colombia, Canada
Not too far outside Vancouver, Garibaldi Lake offers a much more secluded spot for swimming than anywhere in the immediate proximity of the city. It's a favourite destination of hikers, although you are more likely to spot fellow admirers perched on top of the mountains than sharing your secret swimming spot.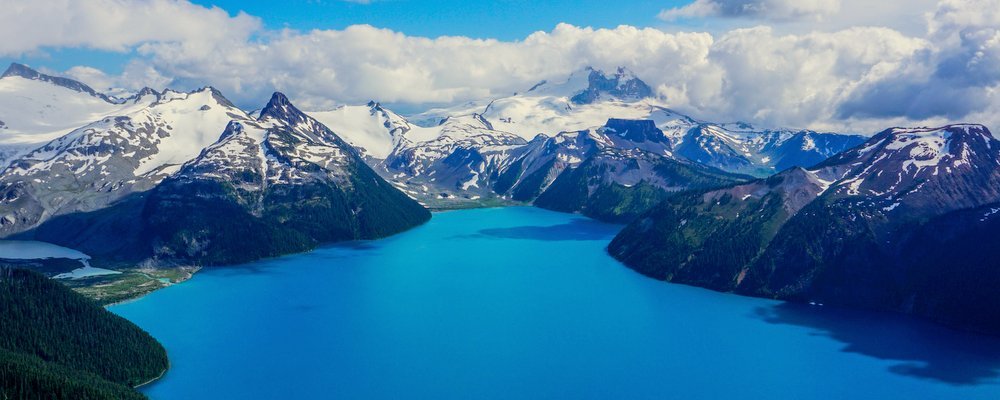 Hidden Beach, Mexico
Head to the Marieta Islands off the coast of Mexico to find the country's most picturesque secret lagoon. Located inside a crater that was formed during bomb testing over one hundred years ago, the remote beach boasts unspoilt white sand and crystal clear warm waters. To get to the lagoon, you must swim through a short tunnel which emerges in a secret paradise that you are more than likely to have all to yourself.
---
Emma Lavelle is a UK based writer and photographer and has her own blog Field and Nest.
---