Australia is a vast land of red dirt, stunning coastline and rural towns seemingly safe from the hustle and bustle of modern day life. Exploring the land by car, you may find yourself at the back of a caravan convoy or miles away from any hint of civilisation – either way, you'll find some pretty jaw-dropping nature, and probably a friendly local or two. Here are five road trips that are quintessentially Australian, but not all on the beaten path.
The Great Ocean Road, Victoria
Distance: 243km
One of Australia's best-known road trips, the Great Ocean Road takes in some of the country's most impressive coastline. You may be at the back of a line of buses here, but it's absolutely worth it to take in the kind of scenery that reminds you why life's worth living. Think peaceful, expansive ocean views, massive limestone structures, magical rocks rising from the sea and endless photo ops. Arrive at the Twelve Apostles for sunrise for a seriously serene show.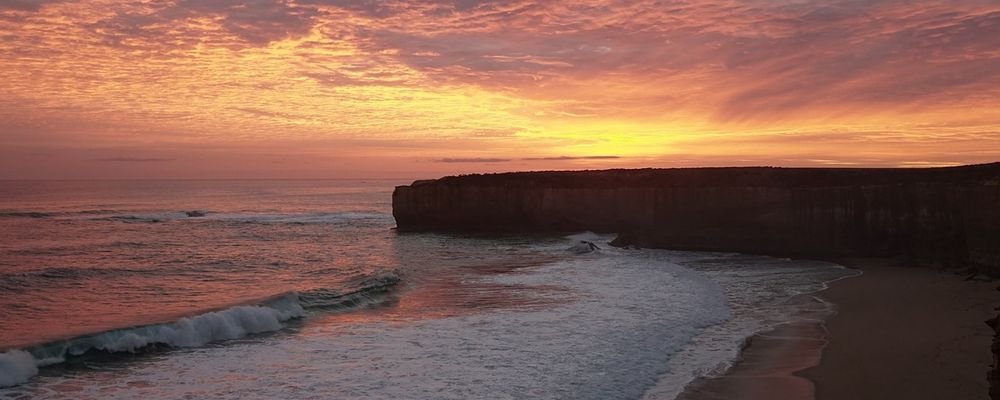 New England Highway, New South Wales
Distance: 878km
An alternative route to the Pacific Highway that links Sydney and Brisbane, the New England Highway stretches a little longer but is infinitely more peaceful, allowing you to explore lazy landscapes intercepted by charming country-towns. You'll soak up some of that true blue Aussie culture, and get a taste of the old Australia – in the best possible way.
Gibb River Road, The Kimberley, Western Australia
Distance: 660km
One of the most iconic Australian road trips on offer, it doesn't get much more Aussie than this. Travelling through the wild heart of the Kimberley, 'The Gibb' takes you from Derby on the west coast to Kununurra on Western Australia's eastern border. Expect a dramatic landscape of vibrant ranges, gorgeous gorges, lush rock pools perfect for swimming, dramatic waterfalls, limestone reefs, abundant wildlife and some of the most intensely beautiful nature you've ever experienced. It's a must-do for anyone wanting to experience the true heart of Australia. You'll need a 4WD for this one!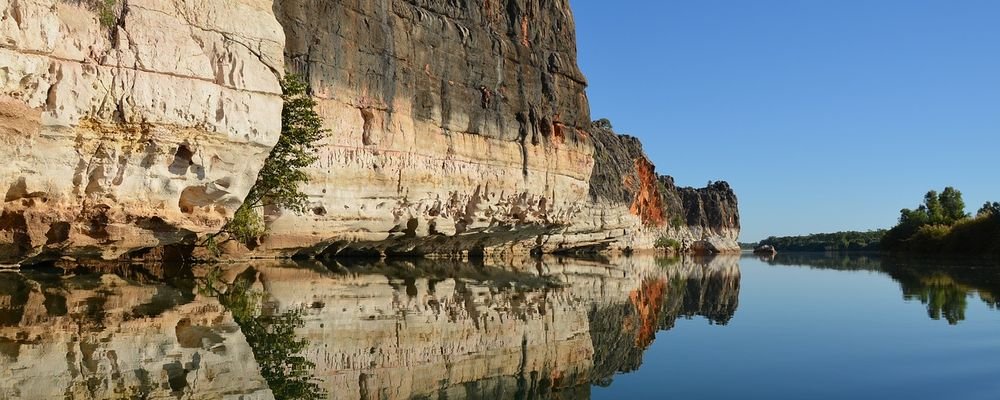 Circle/ Lap of Tasmania
Distance: 1158km
Give yourself at least six days to experience some of Australia's most spectacular scenery. From Hobart to Hobart, this trip boasts the untouched beaches of the east coast, the lush fairy forests of the west and some of Tasmania's most popular destinations including Wineglass Bay, Cradle Mountain and Bay of Fires. There are National Parks and nature engulfed campsites galore along the way, plus some city indulgences to luxuriate in – like Hobart's vibrant Salamanca Markets and the museums and galleries of Launceston, one of Australia's oldest cities.
The Savvanah Way (Broome to Cairns), Queensland and Western Australia
Distance: 3700km
Not for the faint hearted, The Savannah Way is one of Australia's most adventurous drives, linking Cairns in North Queensland with Broome in Western Australia, and weaving through the Northern Territory's Top End. The road trip travels through 15 National Parks and five World Heritage areas, and offers spectacular star scapes, ancient rock art, wetlands and the famous 'Lost City'. The rugged journey takes at least 20 days, taking in some of Australia's most impressive outback.
---

Jessica Humphries is a writer, yoga teacher and passionate traveller. After studying philosophy and immersing herself in the Sydney corporate world, she threw it all in to become a yoga teacher/writer, relocating to the lazy Northern Rivers to enjoy life. Jess has taken many a travel sabbatical and continues to jet around to scope out the best wellness escapes and yoga goodness, whilst working as a freelance writer, editor, copywriter and yoga teacher. See her own travel blog at www.jesshumphries.com
---