Things You Don't Want To Hear About Business Travel
Travelling for work can be great, but there are definitely downsides to business travel. We talk through some of the truths about business travel that you maybe don't want to hear, and offer our suggestions for taking a positive attitude when you are travelling frequently.
1. You get what you pay for
If you fly with budget airlines and stay in budget hotels, you are not going to have a five star luxury experience. Many people presume that travelling with work means that you fly business class with the very best airlines and stay in executive suites in the finest hotels. That isn't always the case.
If you try to save on costs by booking cheaper flights and accommodation, you will have to compromise on quality. A flight with a budget airline is likely to be at an unsociable hour and you won't get much leg room. And don't expect a Jacuzzi bath and a sea view if you have scrimped on the cost of your hotel room.
2. Ignore screaming children
There's nothing worse than having to catch a red-eye flight filled with screaming and crying children, especially when you know you have to go straight to a meeting when you get off the plane. Don't forget that those children have just as much right to be on that plane as you have. Either carry a pair of noise cancelling headphones and an eye mask on all flights to try to catch as much sleep as possible, or reach deeper into your wallet and book seats in business class.
3. Don't complain
When travelling frequently, it is easy to get worked up and annoyed with all aspects of your journey. Planes get delayed, and sometimes cancelled. You may have to sit next to annoying people on your flight. Your hotel room might be situated above a noisy road. You should think yourself lucky that travel nowadays is so affordable, speedy and convenient, and that you have the opportunity to visit so many far-flung places. In other words, suck it up.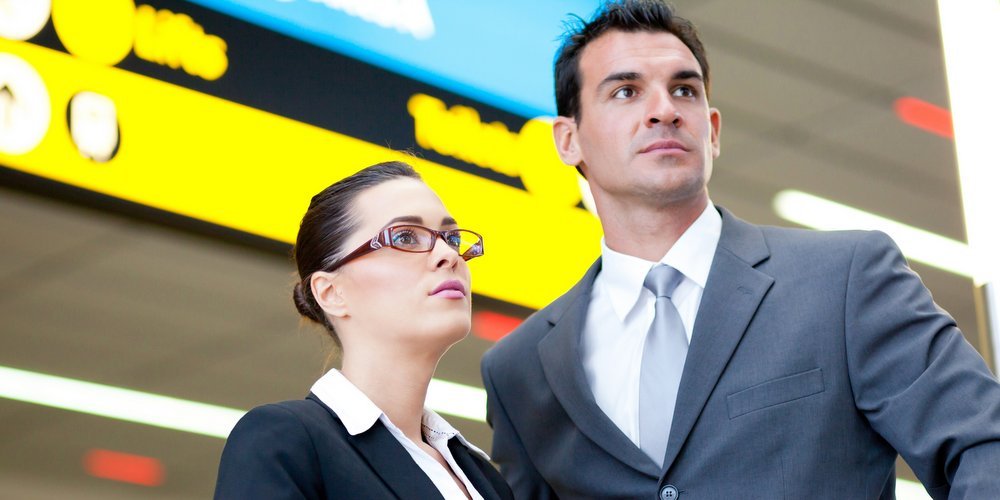 4. Treat people how you would like to be treated
After an upgrade or an extra glass of wine on your flight? The absolute worst thing you can do is treat the check-in staff or air hostess with contempt and a self-important attitude. Treating people like you think you are better than them is only going to get you ignored, or have your bags purposely sent to the wrong destination.
Be nice to people, as nice as you can be without seeming fake and condescending, and you are more likely to receive special treatment. Take a pack of luxury chocolates with you on the flight and offer them to the air hostess, and go out of your way to say 'thank you' to people. Treat everyone that you come across on your journey with the respect and courtesy that you, yourself would wish to be treated with, and you are more likely to be offered that highly covetable upgrade.
You might also like to know a few tips on beating business travel depression.
5. Loyalty costs
Other articles may tell you to stick with a single airline or hotel group in order to receive preferential treatment and better deals. From personal experience, we would say that is not always the case. It can be incredibly difficult to work out airline points systems (see our previous article, Are You a Points Addict), and accumulating air miles doesn't always work out the way that you want it to.
Several high profile airlines no longer offer upgrades for frequent flyers, and the abundance of people now using air miles means that they have become worth less than they used to. You are more likely to receive better deals if you book flights and accommodation with a variety of high profile companies, and have more options to consider.
6. Travelling business class isn't always worth it
A business class flight can cost more than double that of an economy flight, but most business travels will think that the extensive cost is worth it for the luxury that business class travel is associated with. When travelling long haul in particular, the option of sleeping in comfort during your flight and enjoying better meals, drinks and experiences such as business lounges at airports can seem incredibly tempting. You can find out here whether business class worth it.
How should you decide if it is worth paying the extra cost? We like to judge this based on the distance that you are travelling, as the main benefit of business class is being able to recline into a sleeping position. Generally speaking, if your flight is less than five hours, you should be able to cope with a standard economy seat.
---
Emma Lavelle is a UK based writer and photographer and has her own blog Field and Nest.
---