It's not too late to find the perfect Christmas gifts for your loved ones! We've pulled together an edit of the very best gift ideas for travellers, thinking about what they would love to receive, but also considering convenience. If you're buying a gift for someone who travels for a significant part of the year, bear in mind that they will appreciate small, lightweight items that will easily fit in their bags.
Here are also some previous ideas of sexy stocking gifts.
A new suitcase or backpack
This could be a tricky gift to buy for someone else, unless it's someone that you know very well or have been travelling with for a while. A new bag could be the perfect gift for someone whose current suitcase or backpack is looking very tired or is broken, but we would advise consulting with them first. What kind of bag do they prefer to travel with? What size of bag do they need? Are there any specific requirements, such as the ability to lock their bag?
Photography equipment
Whether you are buying for someone who is a keen photographer or someone who simply likes to document their journeys, chances are that most travellers will appreciate some sort of photography equipment as a gift. If you are buying for a photographer, they are likely to favour expensive equipment, so creating a professional-looking book filled with their travel photos from the last year could make a thoughtful gift. Amateur or smartphone photographers will appreciate gifts such as small tripods, camera lenses for their phones or perhaps a waterproof camera or phone cover.
Practical tech
Think about the needs of a traveller when deciding what to buy them as a gift. If they're always on the move and like to stay plugged in to their technology, there are a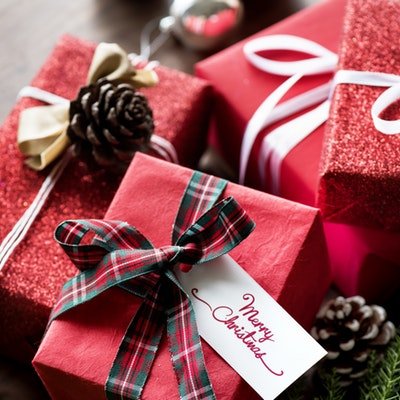 multitude of practical gadgets that they would love to receive. Treat a friend who loves photography to an SD card with a large memory. Buy a travel blogger a battery power bank so they can charge their phone on the go. Gift a music lover a pair of noise-cancelling headphones so they can listen to their music in peace on flights.
Eco-friendly gifts
Travelling contributes greatly to your carbon footprint and also produces a lot of waste, so help your travel-loving friends to combat this with your choice of gift. A reusable water bottle or coffee mug is a practical gift that will relieve them of the need to purchase lots of throwaway plastic cups and bottles.
Travel books
Travelling involves plenty of time spent sitting on planes, trains or in cars—the perfect opportunity to pick up a good book! We love the idea of gifting your loved one with a travel themed book, such as a memoire, a travel guide for their next destination or even a coffee table tome that they can leave at home to enjoy when they return. Travel books that we love and are perfect for packing in a suitcase include A Year of Living Danishly by Helen Russell, On the Road by Jack Kerouac and The Alchemist by Paulo Coelho.
A once-in-a-lifetime experience
Of course, people who travel value experiences over anything else, so why not gift them an experience for their next trip? If you know where they are travelling to next, you could go ahead and book something specific, such as a husky dog sled adventure in Lapland or a hot air balloon ride in Kenya. Otherwise, you could either gift them money with instructions to spend it on something they wouldn't have paid for themselves, or offer to pay for an experience of their choice.
---
Emma Lavelle is a UK based writer and photographer and has her own blog Field and Nest.
---