A Definite Bucket List Item
Some time ago my parents-in-law announced they would be going to Southern Africa to experience the wildlife in Zambia, Botswana and South Africa's Kruger Park. Part of the bucket list to undertake a safari and check out Victoria Falls. So, as my wife and I are always up for spending time with her parents, and had always wanted to go there as well, we conveniently gate crashed their holiday. To this day I'm not sure they were given a chance to say 'actually we'd like to do this one on our own'.
So with some organisation and many emails back and forth the trip was booked – none of which I personally participated in.
The trip started in Singapore with a direct flight to Johannesburg, an uneventful flight - always a plus. Then a short flight to Livingstone in Zambia. Livingstone, named after THE Dr David Livingstone, is a smallish town with pretty much the main attraction being Victoria Falls. Once the capital of Zambia it now claims the title of 'Tourism Capital of Zambia'. Our hotel, Zambezi Sun (now Avani) is literally a 5 min walk through two gates to the Falls.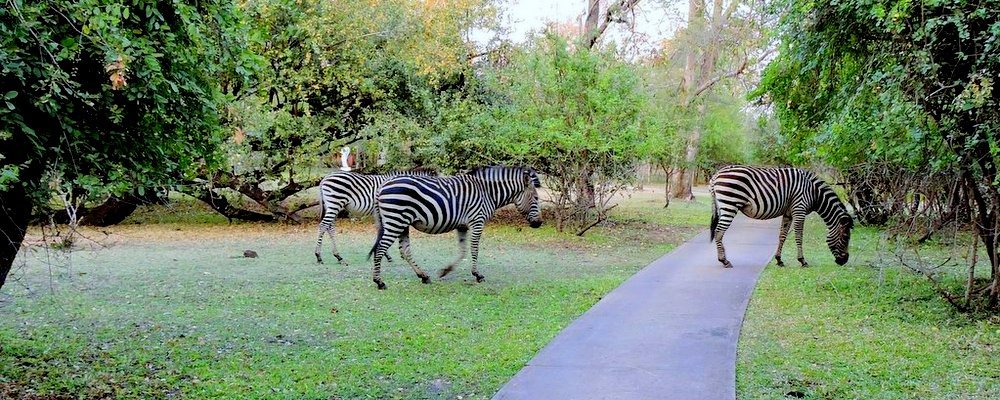 Victoria Falls, one of the 7 natural wonders of the world, doesn't disappoint. On arriving at the hotel you are greeted by the local Zebra and Impala literally within the hotel grounds. Although we didn't see them on our trip, also resident are a number of giraffe.
In July the Falls are not at their most virulent however they certainly do impress with shear size, being fed constantly by the Zambezi River.
To enhance the experience we started our adventure with an evening dinner steam train trip which took us over a bridge across the canyon between Zambia and Zimbabwe, stopping in the middle to enjoy views of the falls.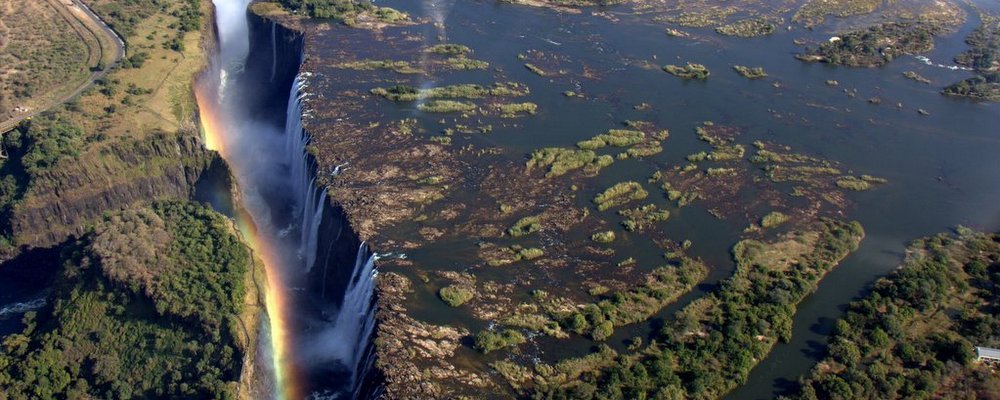 The bridge hosts many souvenir touters as well as being able to throw yourself off it literally – attached to a bungy cord that is. Dinner was pretty amazing, after the train settled down on an unused part of train track just near our hotel.
The next day, after an early morning walk around the falls we took a helicopter ride to view this natural spectacle from the air – another must if you can muster the price (see the video on YouTube). Followed by another lengthier visit to the Falls during the afternoon.
In the evening try a relaxing sunset cruise on the 'Lady Livingstone' along the Zambezi, offering great nibbles, free flow booze and an African river experience with loads of animals including hippos.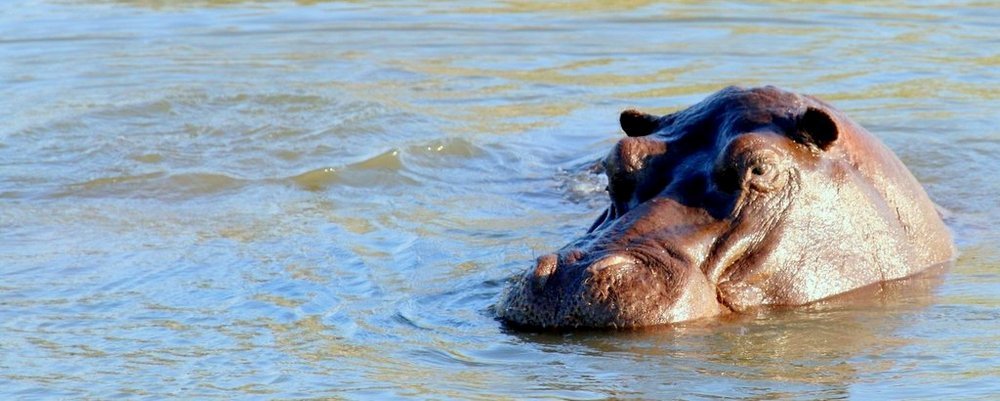 There are a number of other activities available in Livingstone including a 'Walking With The Lions' excursion as well as small safaris in and around Livingstone.
Going for broke we undertook a day trip to Botswana, about a one and a half hours drive. Leaving around 7am you arrive at the Chobe Marina Lodge around 9:00am, including a short ferry across the river/border.
Here you are treated to a 3 hours Chobe River cruise, a great lunch at the Lodge followed by a 3 hour jeep safari through the park. A great little side adventure. If there is one suggestion for those following it would be to take an extra day out and stay overnight at the lodge to see the wildlife during the afternoon and morning, when the animals are generally a little more active.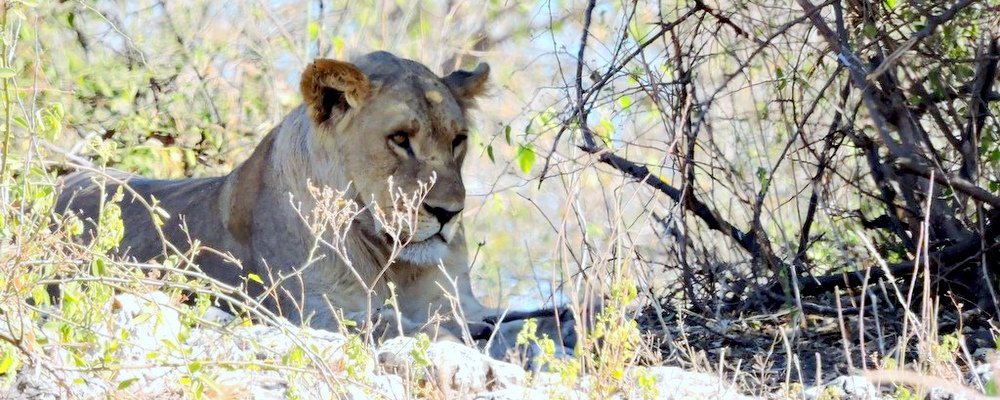 The trip offered up a memorable wildlife experience including lions, giraffe, herds of elephant and water buffalo and more birds than anyone could every remember. Crocs' made an appearance as did a variety of Bok (antelope looking lion dinner for the uninitiated).
The following day we made our way Nelspruit, just outside Kruger National Park in South Africa. The flight felt private with only 11 passengers on board. So small are these planes that all passengers were required to sit aft (at the back) to ensure the plane was able to take off without taking a nose dive at the end of the runway. Quite sensible really.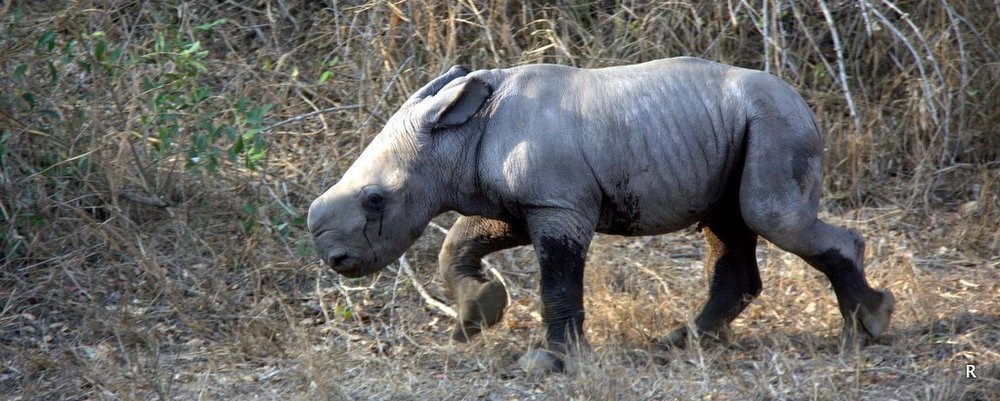 The drive to our accommodation at Kirkman's Kamp, was about an hour, through plantations of bananas, macadamias and a variety of citrus fruit. All of us excited when we finally arrived at Sabi Sand Game Reserve, on the Western edge of Kruger Park. Even the drive through from the entrance of the game reserve to our accommodation offered wildlife views including elephants, impala and African squirrels of all things (apparently rare).
Kirkman's was once a fully fledged cattle station, now an eco friendly wildlife reserve, with boundaries only noted on a map, so the animals may roam free as they wish.
Over the coming 3 days we were treated to an amazing array of wildlife. Rhino's, including a 3 day old youngster, elephants and giraffe. Amongst the many highlights was tracking, literally for a day, a huge male leopard, which we finally found in the evening. Another highlight was a female cheetah, only the second to appear in the past year within the property.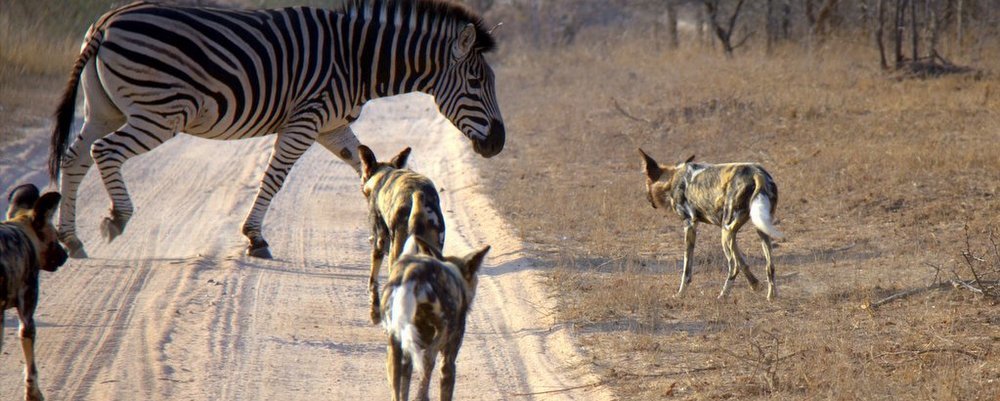 One morning we had the benefit of following Wild Hunting Dogs. Apparently there are so few of these left that seeing a small pack of 7 is about as rare as things get, only marginally less rare than seeing an endangered Black Rhino.
Kirkmans provided for all your needs with dedicated ranger and tracker that could not do enough to ensure a full and enjoyable experience, this included entertain a precocious six year old asking question such as 'why do leopards prefer to eat impala rather than elephants?'. Included are afternoon refreshment breaks in the wild, a morning breakfast, surrounded by who knows what wildlife, as well as amazing food at all meals.
The experience provides for a guided safari every morning and afternoon with full board, including breakfast, lunch and dinner. Nothing else to spend other than anything you would like to purchase in the resident, very well stocked, gift shop (or in the on spa for that indulgent massage).
At camp do take time to look around as there is a skull of the lion that once attacked Harry Kirkman, the lion came off a little worse, as well as many other old world trophies of colonial days gone by. In the bar there is a score board for those competitive types where you can record the wildlife you were fortunate enough to see during the day. Each having a different value depending on scarcity.
After 3 days of safari heaven you are able to take a very quick flight from Skukuza Airport, arguably the quaintest airport I've ever been to, back to Johannesburg, all of 40 mins, our trip ended with a flight the next day back to Singapore.
All in all a wonderful Southern African experience, everyone we met couldn't do enough to ensure we came away with life long memories.
For more inspiration you can also read about Ethical Animal Experience for Responsible Travellers.
---
Richard Batka is co-founder of The Wise Traveller, entrepreneur, photographer and would be writer.
All images © Richard Batka
---