Keeping the passenger happy is going beyond a comfy seat, food, and a smooth flight. The big question for most airlines is to how keep flyers distracted enough - and entertained - while they are many thousands of feet in the air.
While wi fi is slowly coming on board, there is still ongoing dialogue as to whether to mix and match entertainments, offer exclusive back-of-the-chair programs or to leave it to the passenger to decide on their own choice.
In these modern times, passengers often get onboard preloaded: with kindles, iPads, tablets and smartphones as sources for their entertainment.
However, there have been major strides in the last two years by airlines to get their in-flight entertainment systems (IFE) just right.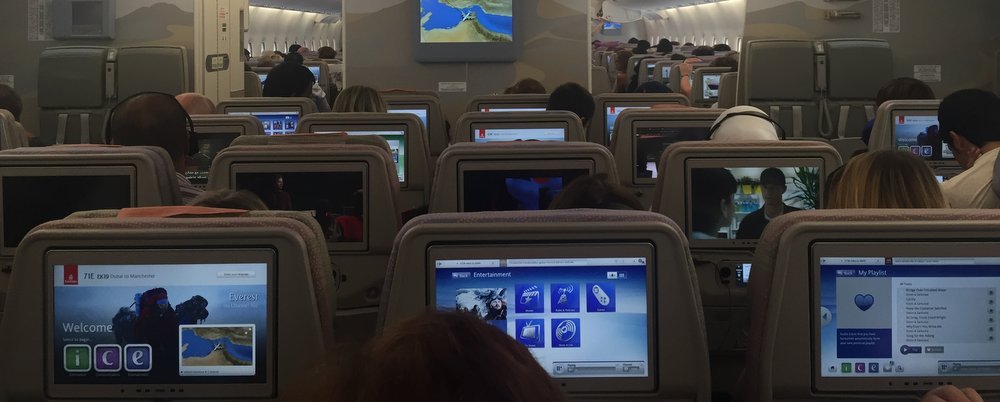 Best In-flight Experiences
In 2017, Dubai-based carrier Emirates was voted the best in offering IFE through its Ice system following a Skytrax survey. It offers more than 2,500 channels of movies, TV, music, games, a dedicated eSports channel and limited free Wi-fi on long-haul flights.
Qatar Airlines was second with its Oryx One System that offers 3,000 viewing and listening choices, including options for films out of Bollywood, in Arabic, as well as Indian, Hollywood and European fare.
Singapore Airlines' Kris World (3rd), Turkish Airlines' Planet (4th) entertainment system and Virgin Atlantic's Vera (5th) system were all voted into the top five. Lufthansa, Qantas, Etihad, Delta Airlines and Thai Airways completed the top ten.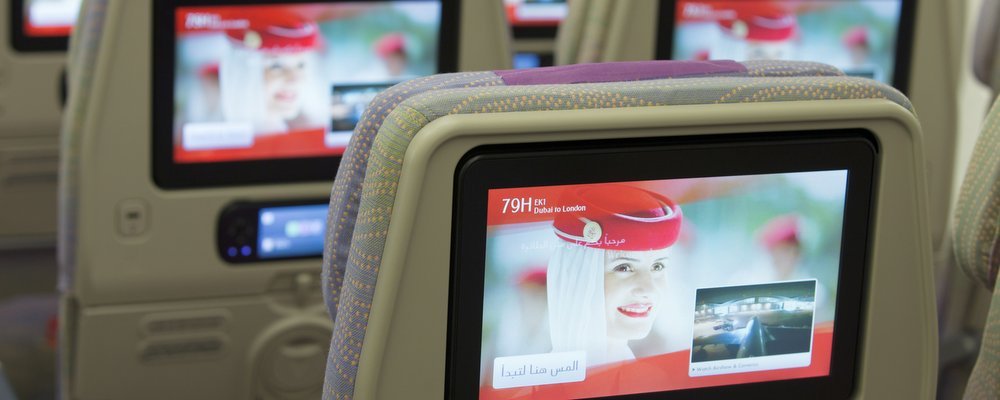 Advances in New Entertainment
The dawn of the technological age is now catching up in the airline industry, with low budget carriers introducing new systems to keep their passengers glued to their hubs.
Indian low-cost carrier SpiceJet will soon offer IFE and e-commerce, after announcing it will equip its entire fleet with Lufthansa Systems' BoardConnect Portable solution.
Said Ajay Singh, the airline's Managing Director: "SpiceJet expects to be the first low-cost carrier in India to provide this unique entertainment to its customers."
AirAsia X has launched its new 'Xcite Inflight Entertainment' tab, which provides passengers with a portable IFE solution on its low-cost, long-haul flights.
Air France is trialling immersive IFE headsets, which provide passengers with their personal cinema experience in 2D or 3D format, while Delta Air Lines plans to launch Gogo Vision Touch, which allows for wireless streaming of IFE content.
EasyJet now has a new wireless IFE service called "Air Time" in which passengers can watch content, access offers, and view flight and destination information using their devices.
KLM offers movies with audio description on its system for blind and visually impaired passengers. This is available onboard its Boeing 777 and 787-operated intercontinental flights.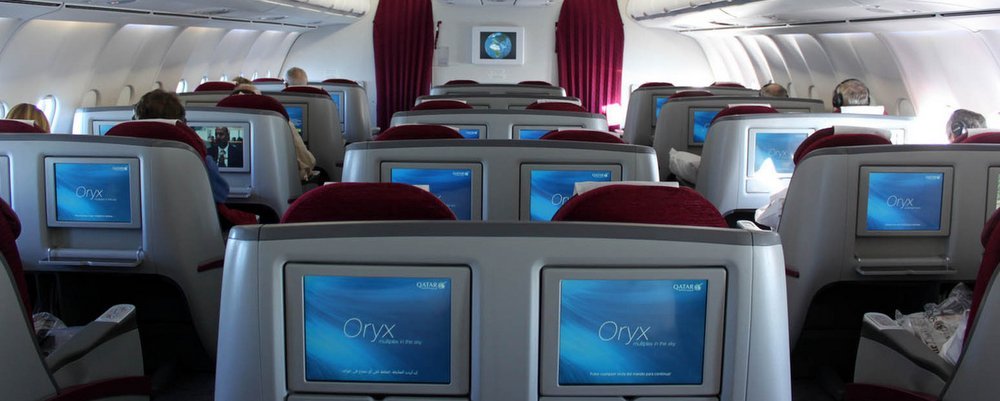 AirAsia X is set to offer Sony's latest noise-cancelling headphones to its Premium Flatbed passengers. The h.ear on 2 Wireless Noise Cancelling WH-900N wireless headphones come together with the airline's Xcite inflight entertainment tablets and have been made available in the Premium Flatbed cabin on flights between Kuala Lumpur and Tokyo's Haneda airport.
AirAsia X Group spokesman Barry Klipp, said: "The addition of these headphones with superb high-resolution audio and noise cancellation will take our award-winning premium product to even greater heights."
And Norwegian has also announced that passengers flying from London's Gatwick Airport will be the first to experience the latest cabin upgrades. The airline will take delivery of 10 new Boeing 787 Dreamliners this year.
Passengers on long-haul flights will have access to in-flight wifi, with a free basic option and a paid-for high-speed option to be introduced. The carrier already offers free connectivity on its short-haul fleet and will soon add the service.
---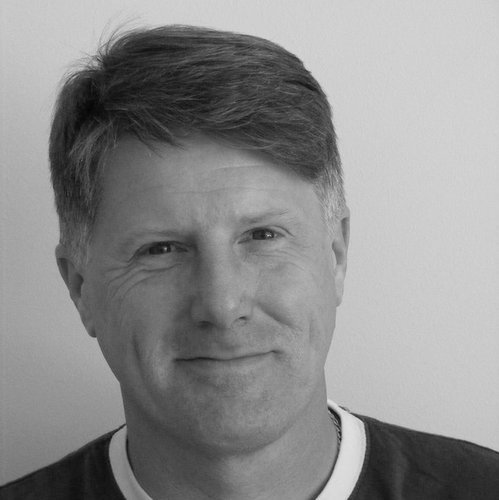 Andy Probert left the British rat race after a 25 year journalist and PR specialist to live in Turkey and now Cyprus, a compulsive traveller his favourite places include Vietnam and India among many. Among the travel Andy continues to write freelance and still maintains a PR client base.
---