Many of us are missing travel at the moment – but do you miss it so much that you would board a 'flight to nowhere' just to get a taste of the travel experience? Several airlines in Asia and Australia have launched flights that take off and land from the same airports, in a bid to save the aviation industry and offer the chance to take a flight to those who are missing the experience, but is it worth the cost to the environment?
Qantas Airways launched a seven-hour scenic flight to and from Sydney, that flew over some of Australia's most iconic tourist destinations, including Uluru and the Great Barrier Reef. Tickets cost between $575 and $2,765 and sold out in a record ten minutes, proving that the demand is there. The airline plan on offering more scenic flights while travel restrictions remain in place.
Several Asian airlines are also offering flights with no destinations, including Singapore Airlines, Taiwan's EVA Airways and Japan's ANA Holding Inc. Several of these flights have 'themes' to add to the experience – ANA offered a 90-minute flight with a Hawaiian experience while EVA used one of their Hello Kitty planes for a Father's Day trip. Some flights even come with vouchers that can be used for travel post-pandemic – a Tigerair Taiwan flight that circled South Korea's Jeju Island including a voucher for round-trip tickets from Taiwan to Korea.
These flights may seem pointless, but the aviation industry is struggling to keep afloat during the pandemic. Border restrictions and less people flying has led to a 97.5% drop in international travel in Asia. Many airlines are worried about this extended period of a huge drop in ticket sales and flights to nowhere seem to be an effective get-around. And it's obviously popular with customers – many of these flights have sold out in record times. People are bored of staying at home and eager to fly, even if it is just a scenic trip that ends back at home.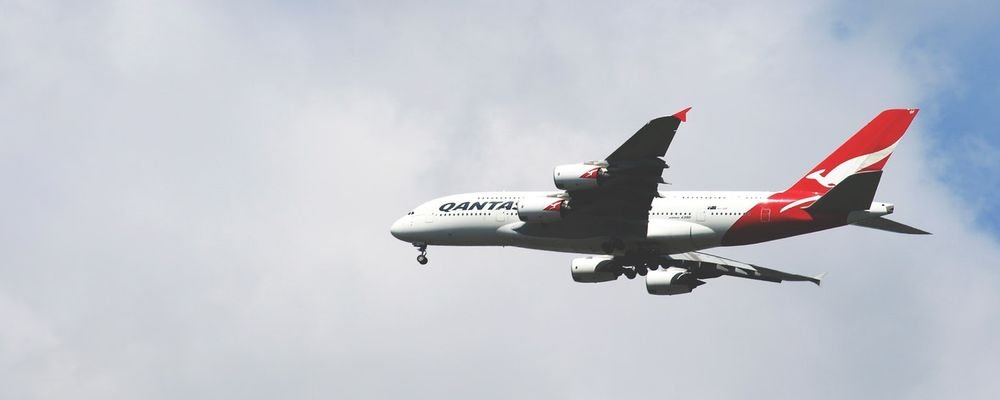 But what about the environmental implications of 'pointless' flights? Surely there are better ways to support the aviation industry that don't require unnecessary pollution? These flights to nowhere are encouraging people to travel with no reason or purpose, increasing emissions during a period where worldwide emissions have been drastically lowered. Some of the airlines, such as Qantas have stated that they will offset the carbon emissions on their scenic flights, but there are debates over whether offsetting is effective as it does not actually reduce emissions. Surely it would make more sense to encourage people to book future trips to support the airlines? If you are going to choose to fly, it should be to a destination that you are excited to explore to its full potential – not just to sit on a carbon-guzzling plane for a 'scenic' flight that, weather-dependent, might end up just being a nice view of the clouds?
If you are missing travel and considering booking onto a scenic flight to nowhere, perhaps consider if you could support the travel industry in a different way? Perhaps you could book flights for next year or postpone a pre-booked trip rather than cancelling it? Could you get the same experience at home, sat comfortably on your sofa watching aerial views of nearby attractions and landmarks?
---
Emma Lavelle is a UK based writer and photographer and has her own blog Field and Nest.
---