The vibrant colors infusing local Asian market venues can be a heady mix when added to the bustling dynamics of the hordes of people muttering in strange tongues, the incessant hawker cries, the jostling of sweaty bodies loaded up with daily purchases - think the dripping fish head staring at you from the hand woven bag in front of you to the leafy bunches of bok choy and snake beans poking into your back from the person behind you. The wafting aromas of spices, the potent stench of durian and the vast colorful array of guava, mangosteen, rambutan and rose apples displayed like a psychedelic feast that will bring you to your knees with hunger and lust, whilst adding a bit of drool to complete the picture of a foodie gone mad or a chef's idea of heaven.
This is Asia, and below are some of the most incredible markets that will put on a culinary show like you have never seen, from chicken feet to bird's nest soup, century eggs to fried tarantulas, there is nothing that won't be popped, slurped, gobbled, devoured or gulped down.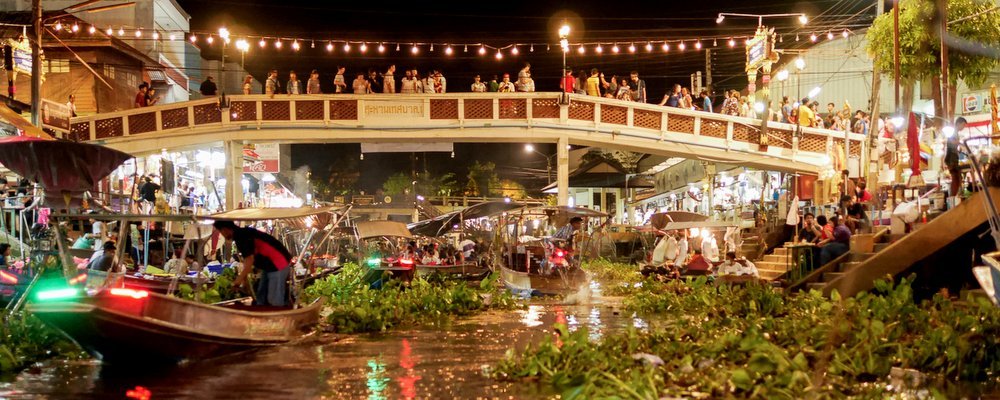 Bangkok, Thailand
The Or Tor Kor Market opposite the famous Chatuchak Market is one of the best outdoor food markets in Asia. A thriving wet market with fresh produce sourced from central Thailand, there are sections of seafood (fresh, salted and dried) as well as organic rice, fresh seafood smelling of salt air or blood and guts, freshly pressed coconut cream and an array of ingredients to make decadent curry pastes.
Or you can head to the Ratchawat Market; one of the oldest street food markets and indulge in roast duck, Kobe beef noodles or a fragrant stir-fry. If you want to explore one of the most picturesque and atmospheric markets, go to the Amphawa Floating Market on the Mae Klong River and indulge in grilled scallops and shrimps dished up on a banana leaf from wooden cooking boats moored to the riverbank giving "curb de cuisine" a whole new meaning.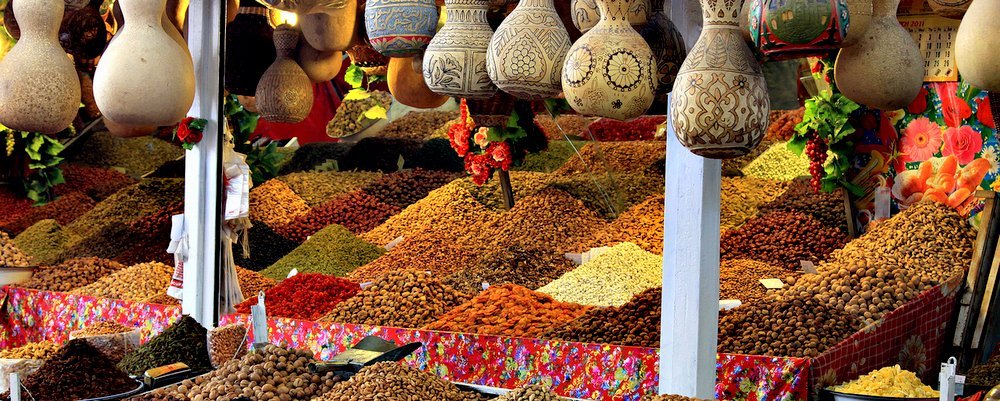 Kachgar, China
Not for the feint hearted and only the adventurous intrepid souls will make it to the Kashgar Sunday Market. This remote market is where the locals arrive by donkey cart, as it is hidden behind the Karakorum and Pamir mountains. Dating back to the Roman times, it was the central trading hub of the Silk Route and out of the 20 huge bazaars in Kashgar, this one is located by the East Gate of the city. It is an ode to man's historical habit of bartering where you will find about 4000 fixed booths and a food street where you can buy succulent roasted sheep, heavily seasoned lamb skewers, even the whole walking and bleating sheep if you wish. There is rice to eat in your hands and steamed multilayered bread known as "Youtazi". You can find dry fruits from Saudi Arabia and an abundance of vegetables, guavas, almonds, figs and melons plus exotic food items that are totally unidentifiable and displayed on the ground in higgledy piggledy mounds and heaps, maybe a sack or 2.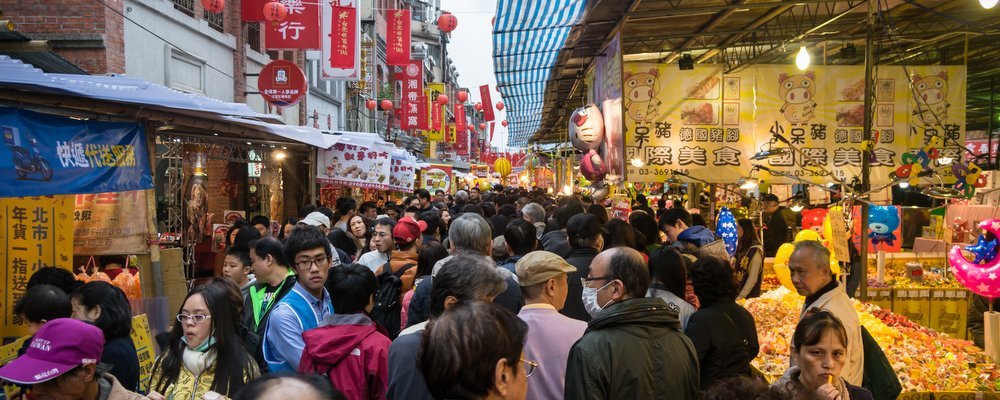 Taipei, Taiwan
Located in one of the oldest neighbourhoods in Taipei, the Dihua Street Market is definitely one for the adventurous eaters where you can buy delicacies such as longyan fruit, scallops, abalone and mushrooms, whilst you gawk at centuries old temples and apothecaries that stand beside hip cafes and artisan boutiques. You can take a sophisticated sip of tea in a shop with a history of 100 years and get a crash course on how Chinese herbal ingredients with medicinal properties create signature deserts. You will see lotus seeds, white lentils and Chinese yams, as well as being able to indulge your taste buds in fish ball soup, shrimp rolls and wash it down with almond milk.
Or make your way to the Shilin Night Market doused in a stinky tofu ambience where you will find gourmand treats plus other food items that may leave you wondering what the hell they are. From bubble tea to grilled meats on skewers, raw seafood and mysterious "hot pot" concoctions plus some indescribable dinner treats that may leave you perplexed, it is a visual treat and an explosion of colour.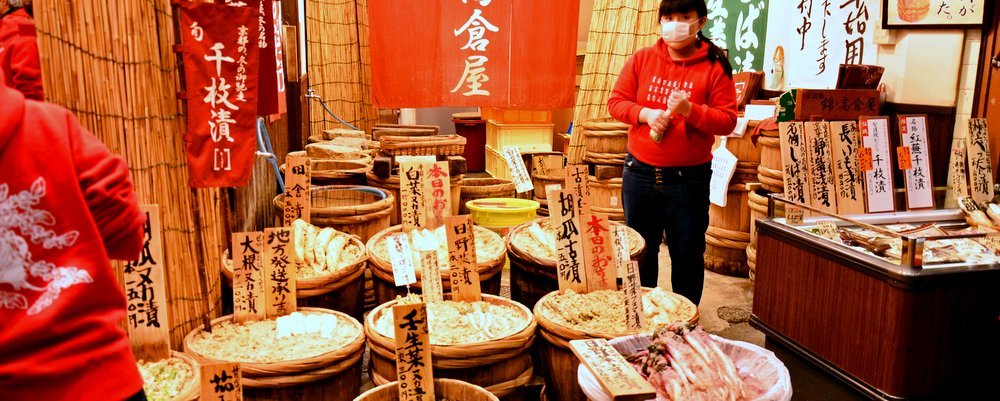 Kyoto, Japan
Spoken about in revered terms, the Kyoto Central Wholesale Market is home to the fish to be crafted into world-class sushi and sashimi, but you will have to get up early in the morning to beat the local head chefs to the best of the best. The Ameyayokocho Market in the Ueno district is where you will find the most amazing and iconic Takoyaki (a ball shaped snack of batter filled with minced or diced octopus, pickled ginger and green onion) as well as ramen and gyoza, whilst the Nishiki Market is famous for its fresh and dried pickles and is known as "Kyoto's Kitchen" for its array of foodie delights.
Food markets in Asia tend to be a one-stop shopping and eating mecca where you can consume cooked food as you check out the fresh produce. It is normally the best place to experience the local cuisine cooked in traditional ways, without the hassle of booking a table in a restaurant.
---
Gail Palethorpe, a self proclaimed Australian gypsy, is a freelance writer, photographer and eternal traveller. Check out her website Gail Palethorpe Photography and her Shutterstock profile.
---