Travelling to a carnivore's paradise such as Argentina when you are not a big meat eater definitely puts your stomach on alert. Being a foodie, I do enjoy the odd piece of bloody beef put on a plate before me, but I am definitely not into it day in and day out. Considering that Argentina has the world's highest consumption rate of beef, with a massive 65kg per head and about 55 million cattle roaming its pampas cloaked land, I wondered if there would be anything else to eat.
The Argentinian national dish is beef drizzled in chimichurri sauce—chopped parsley, minced garlic, oregano, olive oil and red wine vinegar. Their way of cooking the various cuts of beef such as ribs and sirloin/t-bone/porterhouse/skirt steaks is over an open barbecue or asado.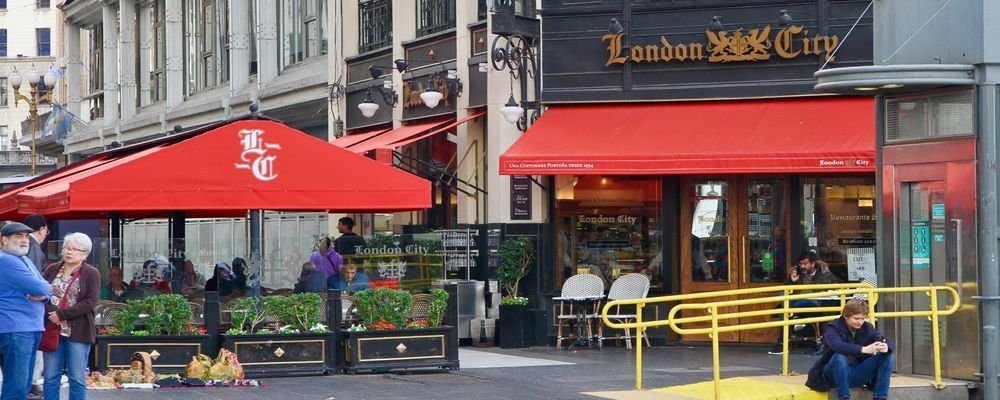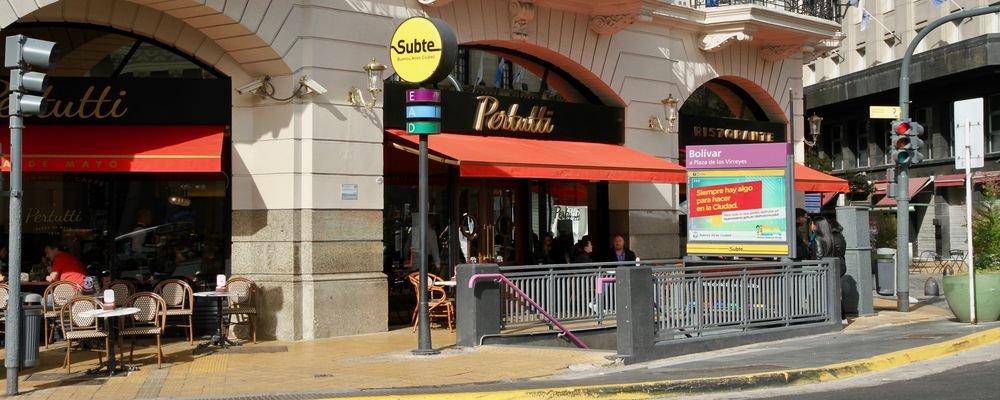 Restaurants that solely concentrate on dishing up the charred chunks are known as parrillas (meaning open fire). You will find parrillas everywhere overflowing with locals tucking into their own mini-barbecue plates loaded up with beef, chicken, pork, sweetbreads, chorizo, blood sausage (black pudding) and even intestines.
Meat is literally the country's heritage as cows first arrived in Argentina with the Conquistadors in 1536. The beef industry has dominated the country's culture from its gauchos—the folk heroes and cowboys—to its political and social arena of beef- wealthy barons.
So what would I find to eat in Buenos Aires?
Thank heaven for the fact that it isn't just animals with hoofs that have shaped this incredible country's cuisine, as along with the cows, came the Italians and the Spanish with their own traditional cooking methods. Mediterranean infused cooking joined the culinary scene, as well as specialties from neighbouring Latin American cultures. There's a big emphasis on local produce, with splashes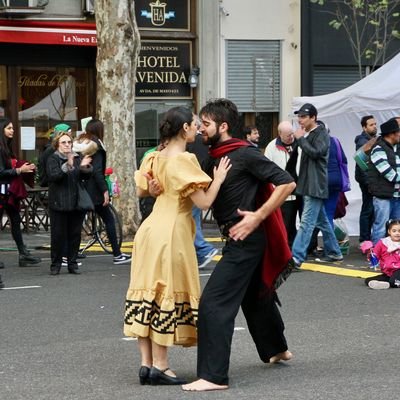 of Creole and native Andean flair.
Buenos Aires is home to one of the 50 best restaurants in the world 2019, Parilla Don Julio, plus it has numerous restaurants listed in Latin America's 50 Best Restaurants, such as Tegui, Chila, Elena, Gran Dabbang, Proper, Aramburu and the list goes on. Not all of these venues are dishing up meat. Think along the lines of homemade pasta and cutting-edge experimental gastronomy.
Cafes and bars spill out onto the streets, as they have done for eons, with more than 70 listed as historical venues. You feel like you are stepping back in time the moment you enter these havens of heavenly delights, such as Cafe Tortoni, the oldest cafe in the city, established in 1858. You can duck in for just a coffee if you are not hanging out for food and soak up the vibes of where writers would pontificate beside intellectuals and tango singers, and dancers would entertain with gusto. The restaurant precincts are predominantly in the barrios of San Telmo, Palermo Hollywood, Puerto Madero, Palermo Soho and Las Cañitas.
Argentinians, in general, have a love affair with their food, whether it's dining in style or grabbing a bite to eat on the street. These mate drinking fanatics meet in droves at food festivals that close down city streets and appear to happen almost every weekend celebrating different cuisines. These foodie events become mini-festivals of not just what you are wearing and can eat, but of course, the obligatory tango dancers performing, acrobats and street entertainers of all sorts. It's very much a case of trying not to dribble your next mouthful down your chin as you negotiate your way through the gawking crowds of locals and tourists.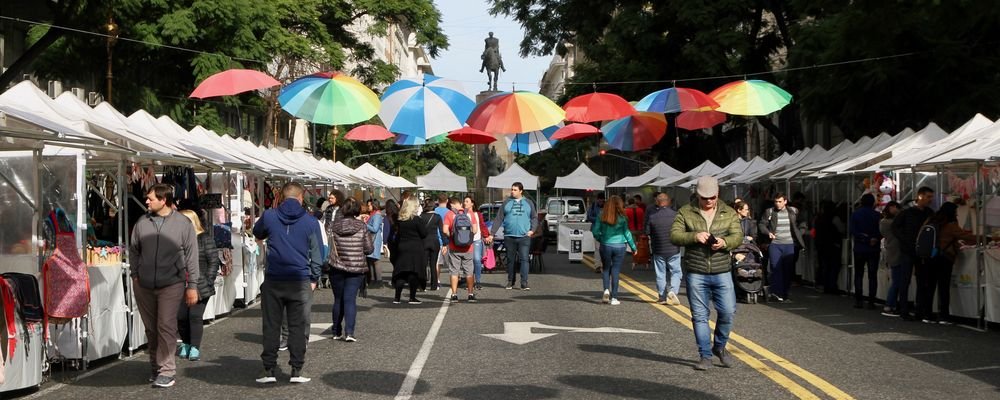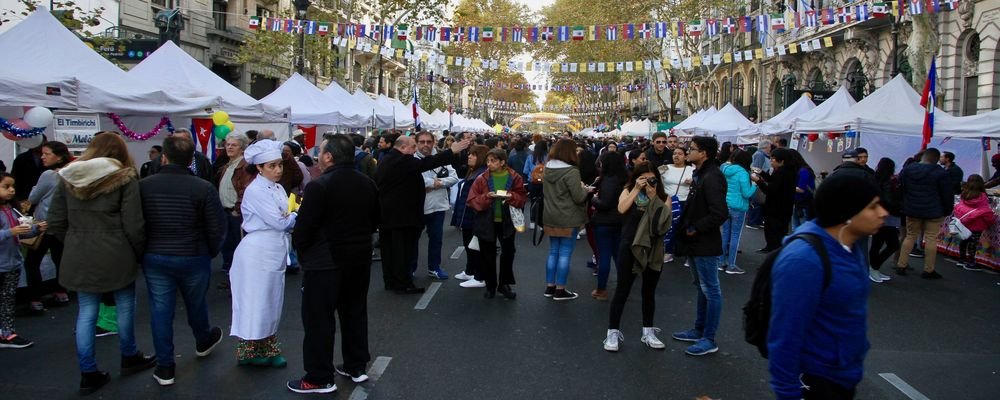 Street food takes on a whole new meaning with Argentina's penchant for snacking on hot delights or nibbling on freshly roasted nuts as they negotiate the sidewalks. The fast food for many is the famous Choripán, locally named the Chori, that is basically a hotdog for want of a better name—70 per cent beef and 30 per cent pork, cooked on a grill and given to you between two pieces of bread. You can take your pick of what you smother over it, from cheese to mustard with the obligatory splash of chimichurri sauce. What the Argentinians do call a hot dog is a pancho, that is your typical frankfurter in a bun, but it fades into insignificance when compared to a Chori.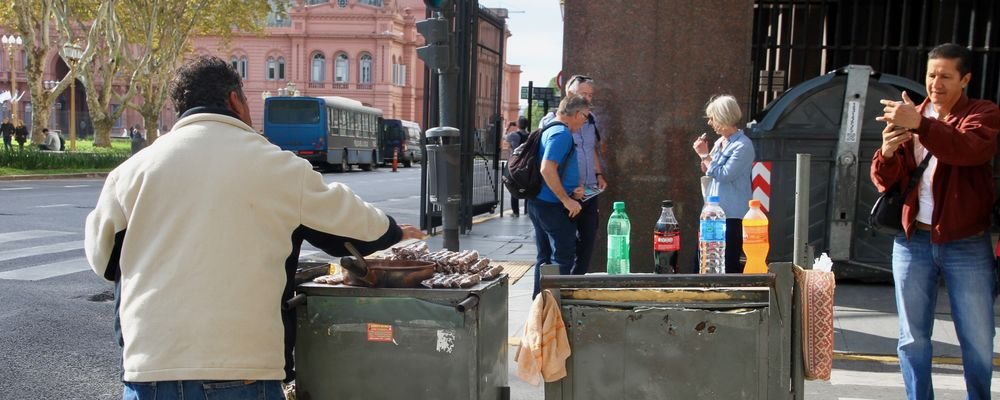 Steak sandwiches, lomito, will have you wishing that you could open your mouth wider to fit it in, while empanadas will become your go-to mouthful for a tasty few bites. There's pizza by the slice—pizza al paso or pizza al corte—to get your Italian fix, with the ultimate being a unique Argentinian version, Feguazetta, which is thick dough smothered in gooey cheese topped with loads of onions.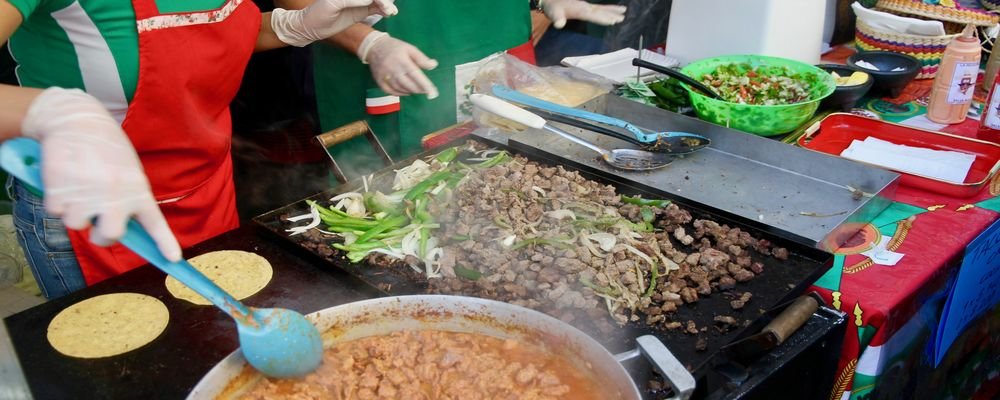 You could literally live on street food from the bondiola (roasted pork shoulder sandwich) to a sandwich de Milanesa (tortilla flatbread stuffed with ham and cheese). Whatever you do, don't miss out on licking spoonfuls of dulce de leche and grabbing a few jars to smuggle back home in your luggage.
I totally lived on pasta and super fresh seafood that was still glistening from the sea, with the odd bit of scorched beef thrown in to keep the nation's economy thriving.
---
Gail Palethorpe, a self proclaimed Australian gypsy, is a freelance writer, photographer and eternal traveller. Check out her website Gail Palethorpe Photography and her Shutterstock profile.
---