Australia's Gold Coast is famous for its sun-drenched beaches that last for days and a vibrant vibe that's sure to tempt any tourist. On the flip side, it doesn't exactly come to mind as an escape from the hustle and bustle. Let's be honest—it's busy. The GC boasts an abundance of beautiful beaches, yes, but it comes with a price—crowds, traffic and the stresses that accompany a fast paced place. If you're looking to head to Australia's golden coast but don't love a tourist trap, there are some seriously secret hinterland heavens within reach—and they may just be some of Australia's best kept secrets.
Tamborine Mountain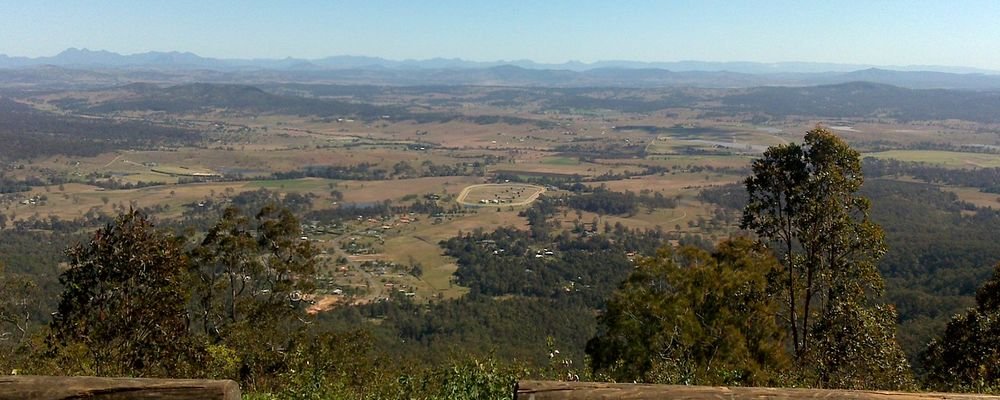 Just a short drive west of the Gold Coast, Tamborine Mountain is the result of an outpouring of lava from Mount Warning. It's nature-rich (think green, expansive rainforest, waterfalls and lush Aussie bush) and suitably quaint. Made up of a number of small villages stretching along the eight-kilometre mountain range ridge, despite its popularity, Tamborine Mountain feels ultimately peaceful. There's plenty of nature to indulge in, as well as an abundance of wineries, cafes and romantic luxuries. It's also family friendly—with one of the main attractions being the Thunderbird Park—a nature-rich adventure park with treetop zip-lining, horse trail riding, mini golf and more.
Springbrook National Park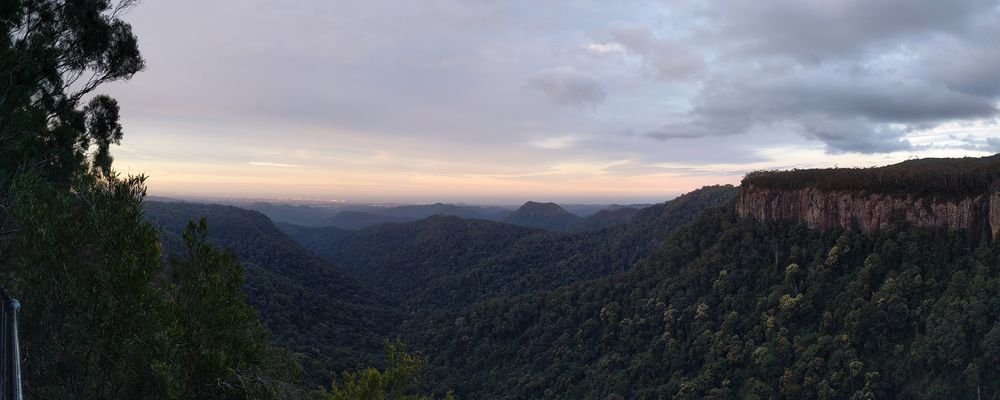 Delve deeper into the Hinterland to explore Springbrook National Park—a 6,197-hectare park atop an ancient volcano with views that stretch on forever. The nature is beautiful, flora- and fauna-rich, and accessible—with many walks and views child-friendly and wheelchair accessible. For the more adventurous, there's the Natural Bridge circuit that's nestled beneath a canopy of trees. It takes you to Cave Creek to explore the arched cave with a waterfall that plunges through the roof. Boasting the small town vibe that is getting harder to find, when you're done exploring the natural wonderland, you can stop by the craft shop or enjoy a homemade scone at one of the local cafes in Springbrook.
Numinbah Valley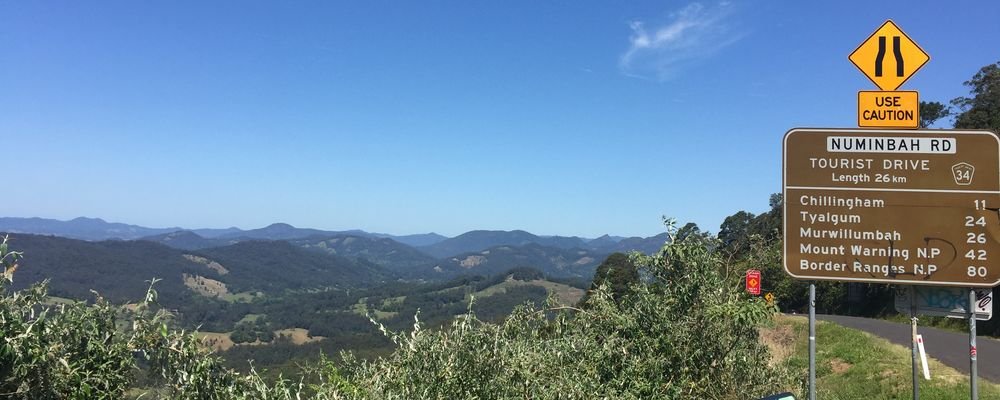 Described as the most beautiful valley in South East Queensland by Lonely Planet, Numinbah is a true gem—relatively undeveloped and worlds away from the nearby tourist areas. Nestled between Springbrook National Park and Lamington, Numinbah Valley's rugged mountain scenery provides the perfect inspiration for photography lovers, and there are peaceful trails galore for those who like to explore.
Lamington National Park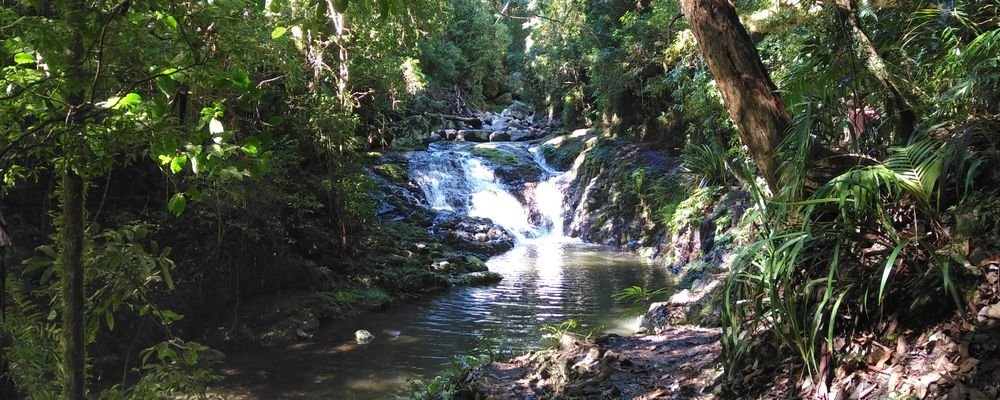 Head a little further west to discover Lamington National Park. A true delight for nature lovers, the park is part of the most extensive subtropical rainforest in the world, with more than 160 kilometres of walking trails, breathtaking views and waterfalls that will wash all your worries away. It's UNESCO World Heritage listed, and the star gazing in the valley is absolutely to die for. If you've got some cash to splash, there are also some seriously beautiful places to stay—try Wongari Eco Retreat for an uber-romantic escape, or Binna Burra Lodge for a nature immersion with family or friends.
Tweed Range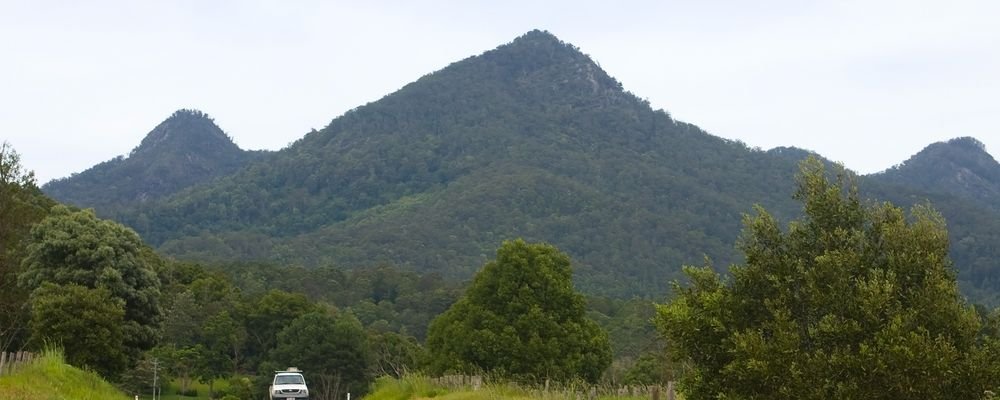 Technically in Northern New South Wales, the Tweed Range takes you even deeper into the rainforest and further away from the tourists. There are quaint towns dotted throughout and incredible rainforest hikes, waterfalls and camping gems to discover. Perfect for a serious Sunday drive, the 64-kilometres-long Tweed Range Scenic Drive offers many opportunities to stop and look out over the verdant views— from The Pinnacle Lookout to Blackbutts and beyond.
---

Jessica Humphries is a writer, yoga teacher and passionate traveller. After studying philosophy and immersing herself in the Sydney corporate world, she threw it all in to become a yoga teacher/writer, relocating to the lazy Northern Rivers to enjoy life. Jess has taken many a travel sabbatical and continues to jet around to scope out the best wellness escapes and yoga goodness, whilst working as a freelance writer, editor, copywriter and yoga teacher. See her own travel blog at www.jesshumphries.com
---