Are you missing travelling this year? We're calming our wanderlust by scrolling through Instagram, admiring the archives of some of our favourite travel photographers. If you're missing exploring new places, we've compiled a list of who to follow for travel photos that will make you stop in your tracks. Discover the world without leaving your living room by checking out these photographers.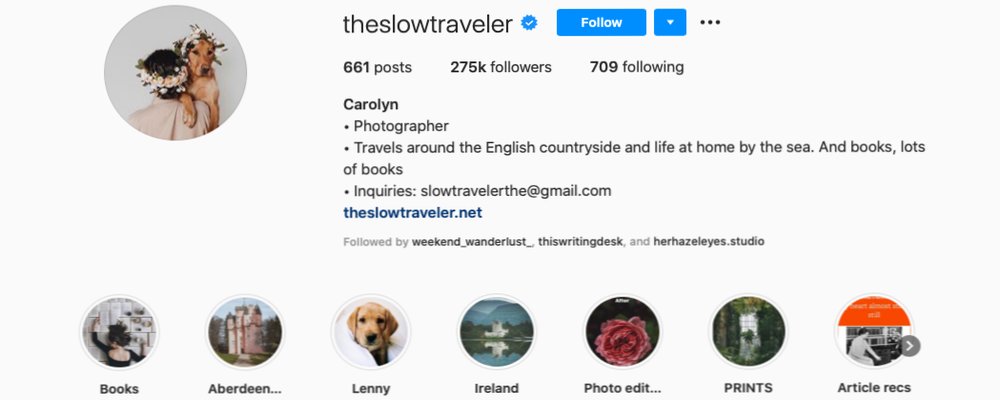 If you've always dreamed of exploring the British countryside, follow Carolyn for a dreamy depiction of her life in an English seaside town and beautiful scenery from her local adventures. Whether she's driving around the Lake District, hiking in Scotland or strolling through English country gardens, her photographs will have you planning a trip to the U.K for next year.
Emilie Ristevski has over one million followers on Instagram, thanks to her incredible photographs taken all around the world, from Tasmania to Greenland. She's travelled to some of the most incredible locations in the world to capture the landscapes in her signature style, focusing on light, colour and jaw-dropping vistas. Emilie is acutely aware of the environmental impact of travelling, frequently delving into the relationship between travelling and climate change in her thought-provoking captions.
India and Magnus, the duo behind Haarkon, publish their inspiring travel photographs on their Instagram and in their growing series of travel books. They like to focus in on the details, capturing the textures of the places that they visit. Recent content focuses on trips in their nature United Kingdom, but previous adventures have included Japan, Costa Rica and Cambodia.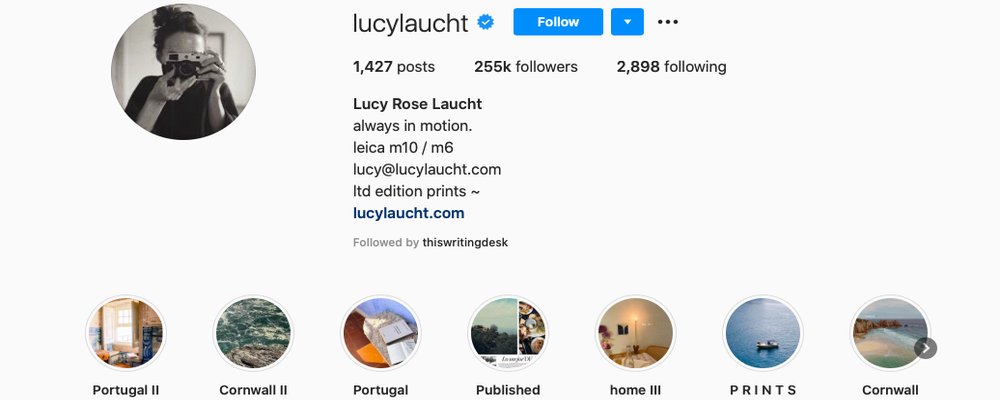 Travel photographer, Lucy shoots for magazines including Conde Nast Traveller, travelling all around the globe with her camera. Shooting on a mix of film and digital, she captures dreamy scenes that will immediately have you reaching for your passport. Whether she's photographing the azure waters of Mediterranean beaches, the ochre tones of India or the jaw-dropping scenery of the American wilds, Lucy's talent is unmistakable.
Sarah-Louise and Christopher are a globe-trotting couple known for their incredible travel photography. Advocating luxury travel, the duo tend to stay in the most exclusive hotels and resorts, inciting wanderlust in anyone who stumbles across their photos. They travel all around the world, shooting content in destinations as varied as Italy, India, Japan and the Maldives. Follow them for beautiful photography that would fit right into your favourite glossy travel magazine.
Alixe Lay is based in London but shoots her distinctive content all around the world, from Penang to New York. She shoots architecture and landscapes with an expert eye, inciting wanderlust through all of her images. We love how she captures the interiors of the places she visits, shooting shops, restaurants and hotels with as much attention to detail as her dreamy landscapes and exterior shots of buildings.
Lily Rose splits her time between Bali and France, shooting her striking content all around the world. Whether she's shooting sunsets, landscapes, self-portraits or hotel rooms, her expert eye is evident in every shot. We particularly love how she captures landscapes, with every photograph of island life encouraging us to book plane tickets.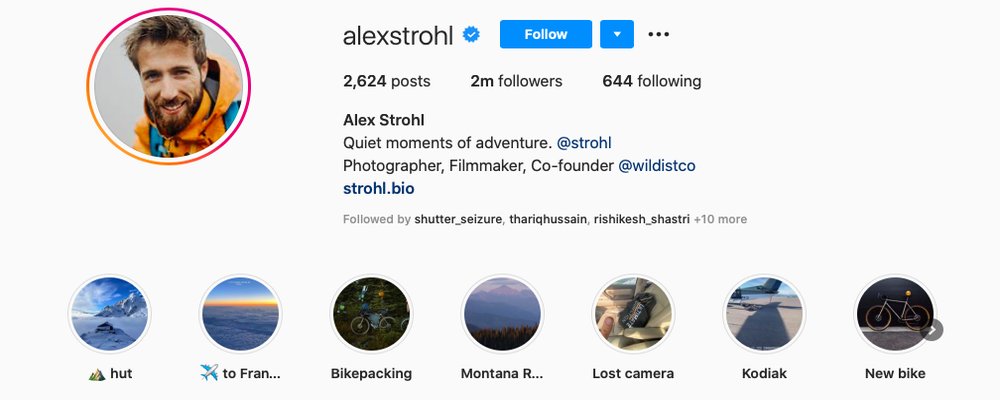 If you're searching for a more adventurous view of the world, Alex Strohl captures life through his lens as he cycles, camps and hikes his way around the planet. Destinations include Greenland, Slovenia and many North American national parks, shown through his distinctive shots that focus on nature. His landscape photography will make you immediately want to slip on a pair of hiking shoes and set off on an adventure.
---
Emma Lavelle is a UK based writer and photographer and has her own blog Field and Nest.
---