Sitting south of Perth in Western Australia, Margaret River is the holiday hangout for Perth locals and tourists chasing wineries, a wave to surf or to commune with nature. The area is an iconic symbol of the Western Australian wine industry, with its quaint village atmosphere in the main town, home to craft breweries and never-ending stretches of farmland.
The beaches are lush and where you can take the long-distance "Cape to Cape Track" for a trek on the wild side of limestone caves and lurching cliffs overlooking the ocean through the Leeuwin-Naturaliste National Park. If you are there between June and November, you may even see migrating Southern Right, Humpback or the rare blue whales cruising the coastline. The area is unspoiled, sometimes wild and blustery, but always surprising.
Even if you only have one day to spend in the region, you can indulge yourself in the best to put a smile on your face.
Step 1 - Early Morning
Margaret River Farmers Markets
From garlic and truffle butter to handcrafted teas and chocolate infused fortified wine, the Margaret River Farmers Markets has foodies drooling. Vibrantly coloured fresh fruit and vegetables tumble out of wicker baskets, and the aromas of coffee and freshly baked bread assail your nostrils at every turn on the rusty-hued earth that is swamped with makeshift stalls of every food offering you can imagine.
The Margaret River Farmers Market is the place to be and to be seen on a Saturday morning, the earlier the better. All of the produce is locally grown,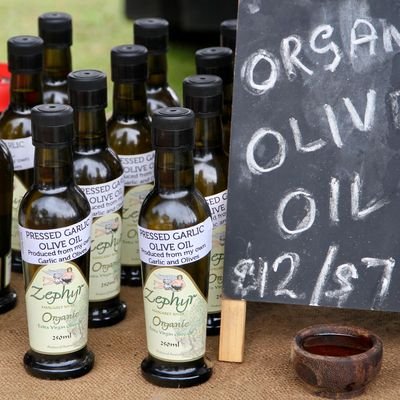 created by hand, and most of it is organic. Awarded and applauded for the fact that the markets only sell whatever can be devoured, the fresh produce is a testament to the passion of the local farmers and artisan food producers of the area.
Established in 2002, the Margaret River Farmers Markets is where the locals frequent, and the tourists gawk while salivating over the abundance of cheeses, nougat, farm eggs, riotous bunches of herbs and olive oil. The market was awarded the 2018 Delicious Awards Most Outstanding Farmers' Market in Australia and is always listed in the top 10 Farmers Markets in Australia.
Where:
 At the Margaret River Education Campus, Lot 272 Bussell Highway, Margaret River.
When:
 Every Saturday all year round :
April through to the end of October ~ 8am - 12pm
November through to the end of March ~ 7:30am - 11:30am
Step 2 - Mid-morning Break
Coffee at Yardbyrd
Head out to "Witchy" (aka Witchcliffe), only 10 minutes from the Margaret River village, when the dire need for a great coffee hits, and you won't be disappointed. You will find a charming small gathering of original timber buildings from the early 1900s lining the road, including a blackened Druid Hall and some hand-built sheds of yesteryear. Witchcliffe is named after a nearby cave that has an uncanny likeness to a witch on a broomstick.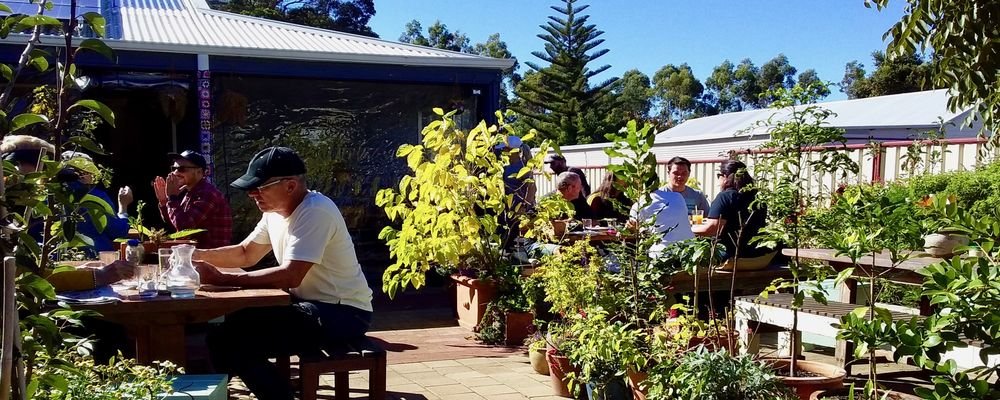 Yardbyrd opened in 2018 at the hands of veteran cafe owner Rob Mayberry, originally from Perth. He has converted a quaint cottage into a quirky café, complete with a roaring central wood heater for those cold months when sitting in the sun-drenched courtyard stuffed with pots of herbs and flowers is not an option. Old furniture, newspapers and magazines, plus plenty of seating options go hand in hand with sumptuous offerings of breakfast fry-ups and luscious lunches, plus salivating wicked cakes for those who love to indulge. What makes their coffee so delectable is the fact that it's made with milk sourced from a local biodynamic farm.
Where: 10143 Bussell Highway, Witchcliffe
When: 7 days per week from early morning
Step 3 - Head to the Ocean
Surf, Swim, Rock Hop at Redgate Beach
Dangerous waters, seductive views and a surfing enclave, Redgate Beach is of local legendary status as it's where the Georgette ship went down in 1876 and its wreck was located in 1964. This incredible stretch of creamy sand, pounding waves and giant rocky outcrops is set in stunning coastal dunes and is renowned for its surf break. It's an unpatrolled beach where lives have been lost, and the ocean's rips will suck you out into the blue yonder. There is some protection provided by its rocky outcrops forming a half-moon nestled into the gnarly and densely vegetated cliffs of the Leeuwin-Naturaliste National Park.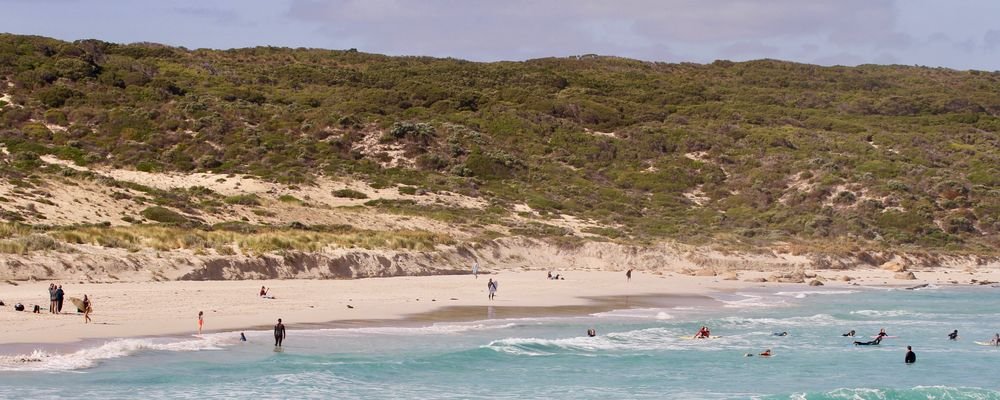 The massive rocks provide the perfect playground for big and little kids in games of rock-hopping, and crystal clear rock pools are the alternative swimming locations. The ocean is cold; think of freezing champagne bubbles engulfing your body, and that is precisely what it feels like. On a hot day, it will still take your breath away and leave you with goosebumps as the water flows up from the Antarctic. If you happen to be a "twitcher" (aka bird watcher), then you should bring your binoculars and hide in the beach vegetation, as Osprey and Hooded Plover, Rock Parrots and Little Eagles, as well as Eastern Reef Egrets and Australasian Gannets all fly around the area.
Where: The southern side of Isaacs Rock between 2 rocky outcrops, Redgate Beach, Margaret River
When: Anytime, especially sunrise and sunset if you are into photography.
Step 4 - Relax in the Afternoon
Winery - Mr Barval - the new winemaking kid on the block
Wipe the sand off your feet and head to Mr Barval for a flight of wine that will have yo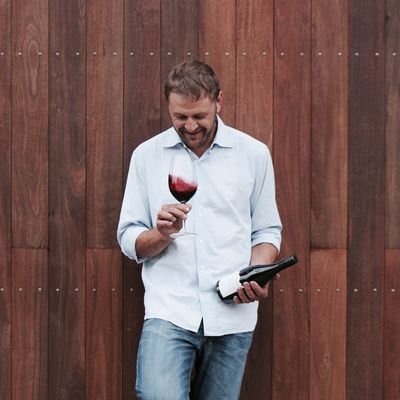 u leaving with a case of their goodies. Keep your fingers crossed that they have not sold out of their luscious Rosé, with its pale salmon pink hue, light spicy hints and seductive red berry traces. Apparently they can never make enough of the crisp and light rosé to satisfy the patrons perched at their tasting tables overlooking a green vista.
Other exquisite wines on offer include chardonnay, nebbia, cabernet, merlot and mistral varieties. You are right when you think Italy (Barolo and Northern Lombardy), as "Mr Barval" (aka Robert Gherardi - the winemaker) is passionate about his heritage and takes inspiration from the Margaret River region in creating his oh so drinkable masterpieces.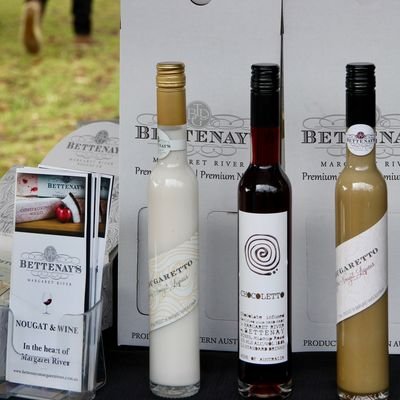 Robert picked grapes by hand as a child in the early mornings, leading to a summer job with Moss Wood winery in Margaret River while studying. The maestro moved on to become assistant winemaker at Brown Hill Estate and then followed this with learning under one of Australia's leading winemakers, Vanya Cullen, at Cullens Winery Margaret River. After being exposed to the traditional old world winemaking techniques in Barolo Italy, Mr Barval was born. The wines reflect his pursuit for perfection when the purity of fruit, balance, elegance and delicacy collide in your mouth.
Where: 7087 Caves Rd, Margaret River WA 6286
When: Open 11am-5pm every day except Wednesday, when Mr Barval takes his dog for a walk.
---
Gail Palethorpe, a self proclaimed Australian gypsy, is a freelance writer, photographer and eternal traveller. Check out her website Gail Palethorpe Photography and her Shutterstock profile.
---