The heart of Aveiro is nicknamed the "Venice of Portugal" for its maze of canals overflowing with decorated gondola-like boats and humped bridges. If your jaw drops at this sight, then once you see the iconic candy striped houses lined up in a row in the beach area known as Costa Nova of Aveiro, a huge smile will break out on your face. It's surreal; the neat as a pin two-storied rainbow colored wooden shacks that were once fishing shanties look like lollipops standing to attention.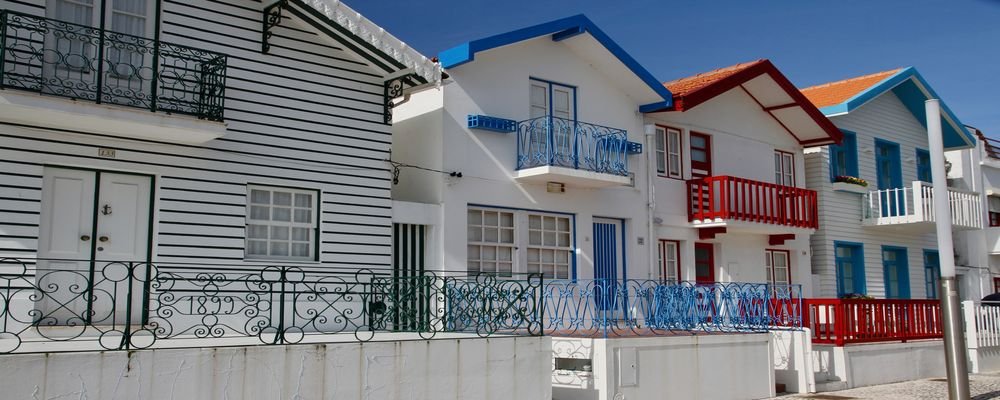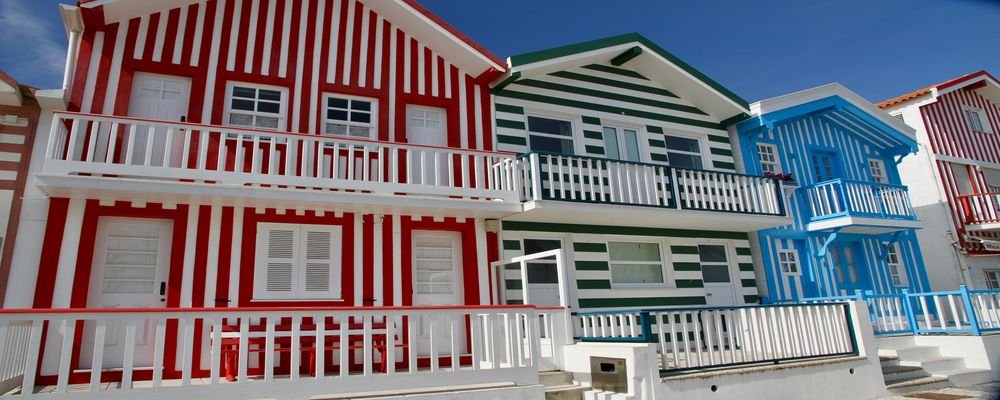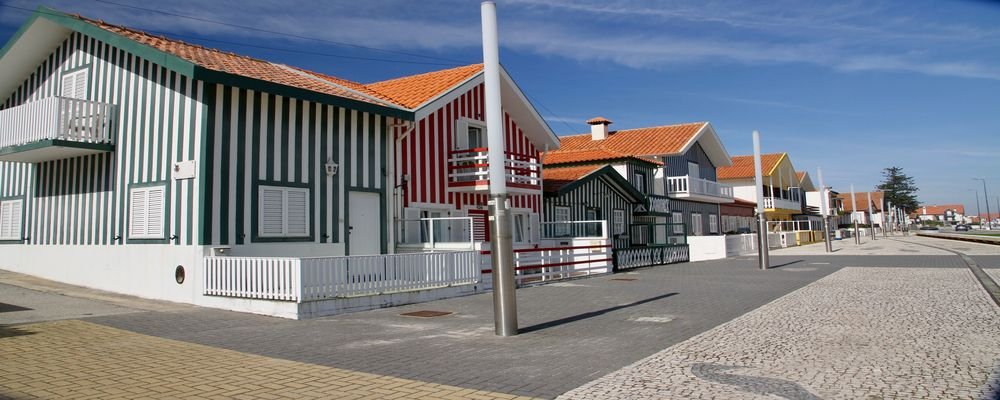 A mere 70-minute jaunt in a car from the heart of Porto, Aveiro is where you can run to when you feel like a change of pace, if you want to hear the squeak of beach sand squishing between your toes, or if you have an incredible urge for a feed of fresh seafood whilst languishing in an outdoor cafe with a superlative Douro Valley wine twinkling in a wine glass in your hand.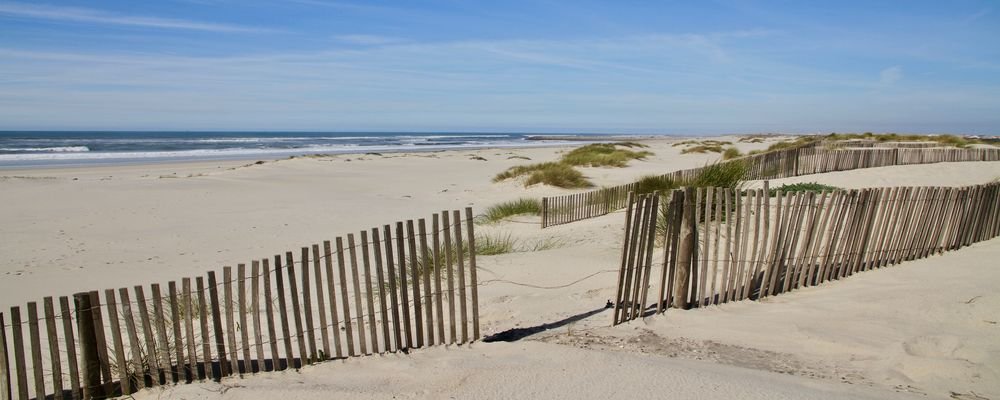 Aveiro is a town buzzing with the sounds and antics of youthful revelry, where wine bars are plentiful, and art nouveau buildings draw your eye for a moment or two. The dominant Cathedral of Aveiro, with its sky-reaching bell tower and the "Museu de Aveiro" sitting in a former convent hiding a marble tomb will tweak your interest.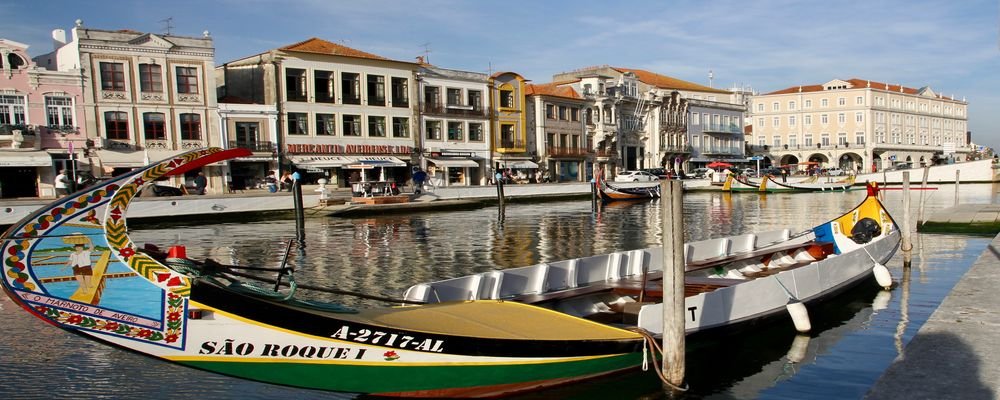 The canals are awash with boats of all sorts, but the ones that will stick in your mind are the "barcos moliceiros" that were traditionally used for harvesting seaweed, but now only harvest tourists on jaunts around the picturesque canals. This quaint city, with a train station that looks like it has stepped out from an old fable, is the perfect place to perch your rear end on the seat of bicycle to explore. It sits on a shallow lagoon named "Ria de Aveiro", which is a haunt for those into "twittering" (aka bird watching). The town's landscape is overshadowed by the sense of water everywhere.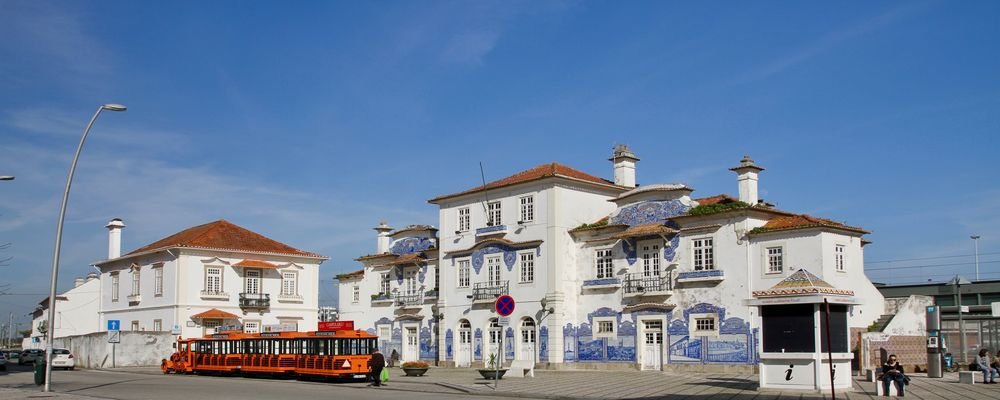 If you don't happen to have a car at your disposal and want to get to one of Aveiro's two beaches, you don't have to stress out, as there is a seasonal bus service on the hour that departs from the fairytale train station. A 35-minute bus ride will have you swanning along the pristine shores of either Barra or Costa Nova beaches where undulating sand dunes appear to go on forever, and crashing Atlantic waves pound its shoreline.
The beaches are "Blue Flag" rated (translate this to outstanding quality of water) and patrolled by lifeguards. More a paddling scenario than a swimming one, due to what can be huge rolling waves and freezing cold sea temperatures coming off the Atlantic Ocean, it's nevertheless the perfect place to have some chill-out time.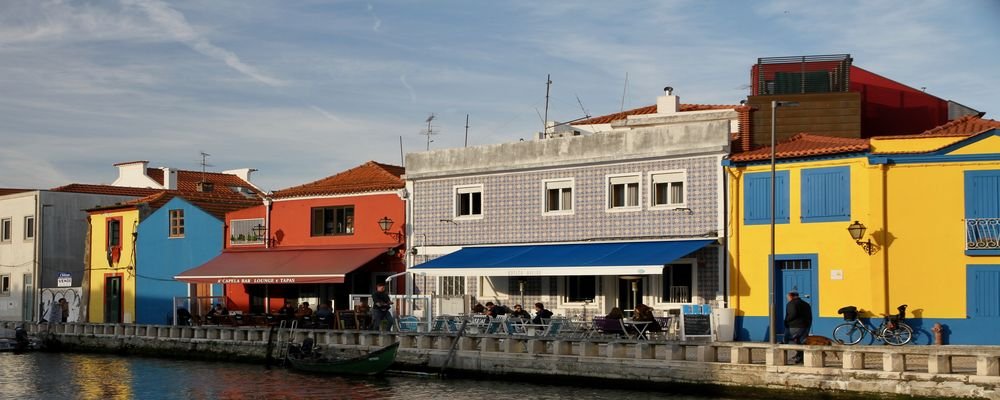 Costa Nova is where the adrenalin junkies hang for its water skiing, windsurfing or a bit of sedate sailing on the lagoon side. It's also where there is a vibrant and animated fish market in the mornings and numerous restaurants dishing up the day's catch, grilled or in mouth-watering fish stews, when the juices will dribble down your chin in unabashed appreciation. If you have your gourmand hat on, then feast on some local marinated eels.
Make sure before you leave Aveiro that you indulge in the town's iconic sweet made of eggs and sugar "ovos moles" that are wrapped in a crusty wafer in an assortment of shapes, whilst sipping an espresso soaking up the sunshine on a cafe terrace.
---
Gail Palethorpe, a self proclaimed Australian gypsy, is a freelance writer, photographer and eternal traveller. Check out her website Gail Palethorpe Photography and her Shutterstock profile.
---