Many of us dropped plans to travel starting March 2019, but the future is looking a little brighter for those of us eager to travel internationally. Despite the frustration of navigating the country-to-country travel entry restrictions and pre-flight registrations and testing, you can get somewhere. Travellers who are still wary about international travel destinations should consider Germany, the country has strict vaccine protocols and mandatory reservations for cultural events and sights. Just do some advance preparation.
Let's get started. This isn't an article about clubbing in Berlin or the contemporary art scene, both of which are flourishing. Rather, this is a get-your-culture-fix trip with cultural experiences you can have in person. What a concept!
At the airport's arrivals terminal, you can visit the Visit Berlin kiosk to inquire about and purchase different tourism offers for visitors that include transportation and reduced prices for attractions, tours, events. There are several convenient options for getting into the city from the airport, bus, train, taxi.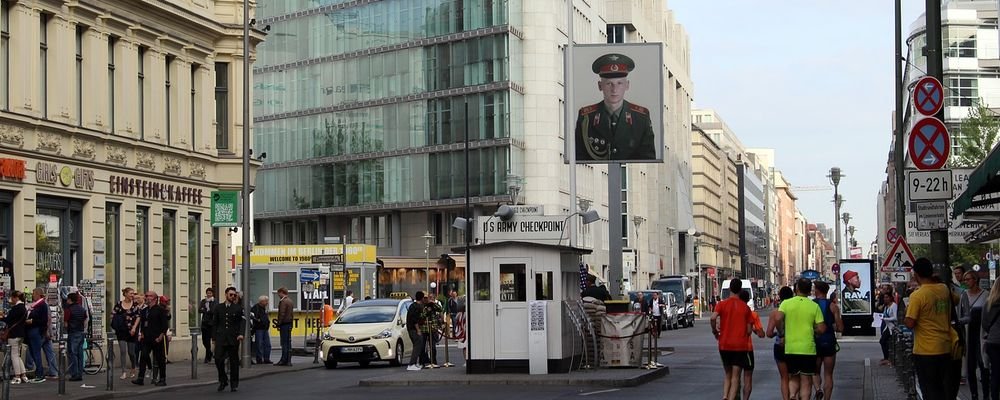 Once in the city, you might want to hop a tour bus or a river cruise or investigate the myriad walking tours on different topics with knowledgeable guides. Sometimes, we dismiss these as being too touristy, but they do offer excellent options for exploring and seeing East Berlin and Checkpoint Charlie if you're short on time.
At the time of my visit, Berlin Palace Humbolt Forum was finally open, after more than ten years of massive construction and renovation. It's a huge palace and courtyard which now houses arts, cultural events, science and education symposiums and borders Berlin's world famous museums which are all located in one location called Museum Island—how practical. This is a complex of individual museums built from 1830-1930 on Spree Island in the historic heart of Berlin an includes the Pergamon Museum. Berlin's cathedral is a few steps away with its 100-metre-high dome and ornate mosaic decorated façade. The Reichstag, Germany's Parliament building, underwent a complete renovation in 1999 and has a fantastic, large glass dome at its top designed by Norman Foster with a 360-degree view of the surrounding Berlin cityscape.
When it's time to move forward in history to the Nazi era, visit the Holocaust Memorial near the Brandenburg Gate which is a central place of remembrance and is dedicated to the Jewish victims of the Holocaust. Farther afield, and a quick trip on the city's reliable transportation system, is the Jewish Museum Berlin designed with its zigzag floorplan and titanium-zinc façade.
Retrace your steps back to the Brandenburg Gate and stop in at the legendary Hotel Adlon Kempinksi Berlin for a drink or high tea in the lobby where you can also enjoy stunning views of the Gate and the public plaza in an oasis of comfort after a long day of sightseeing (reservations mandatory with proof of vaccine).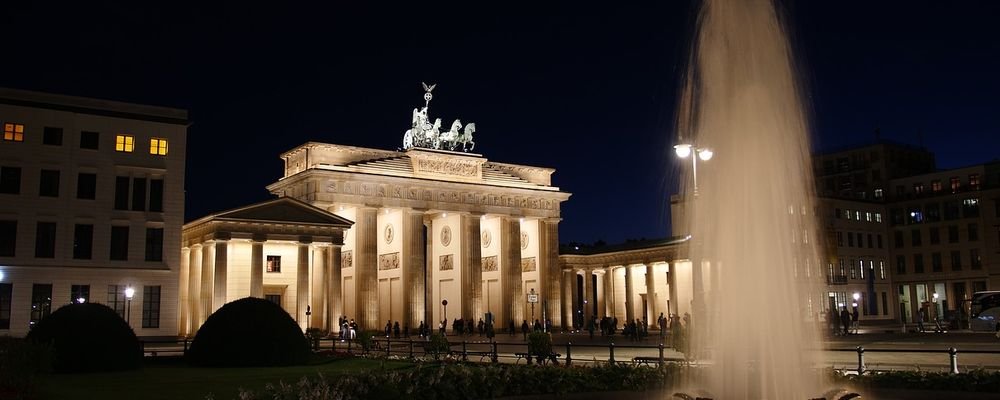 Berlin is packed with diversions and a diversity of restaurants, coffee bars and curry wurst stands. Do not leave Berlin without having a curry wurst, or two, Germany's ubiquitous street food: a grilled meat sausage that's been sliced and laced with tomato sauce flavored with curry powder. And, for anyone who believes that shopping a department store is over, visit KaDeWe (translation: department store of the west) with its sublime gourmet food floor where you can spend an entire day exploring foods from around the world, eating snacks, drinking beverages in dozens of restaurants and snack kiosks. Sorry Harrod's…
---
Isabelle Kellogg's press relations career, with a speciality in travel and hospitality, enabled her to make an easy transition to journalism and write about the topics she loves.
---