Ever Needed A Reason Not To Get On A Flight?
There comes a point in every business traveller's life when you have to stand up and say NO. MORE. FLYING. Travel burnout is a real condition that makes frequent flyers dazed, confused, and reluctant to come within 50 kilometres of the nearest airport.
If this is you, you're going to need some good excuses as to why you just missed your flight. But if you play your cards right, blowing off the red eye to Shanghai might just get you a raise, or even promoted!
Here are 5 great reasons to miss your next flight and catch up on some much-needed R&R.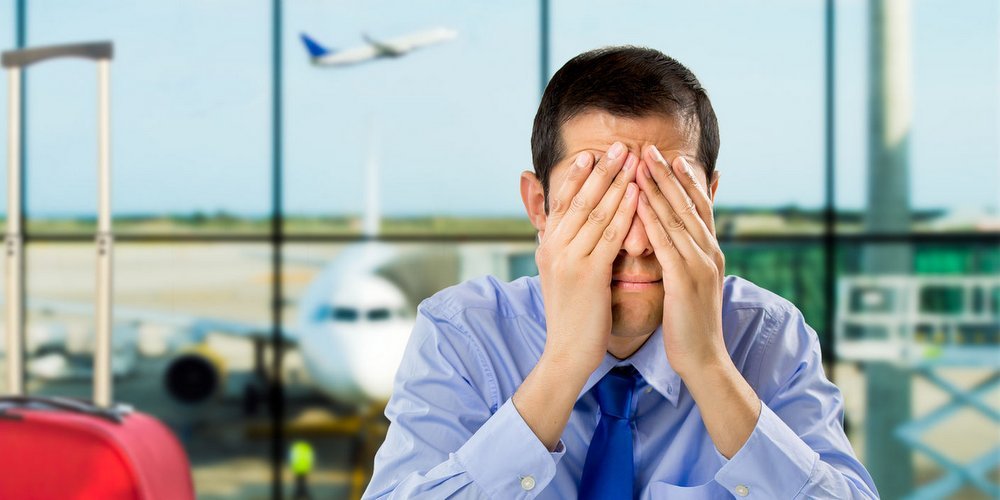 1: You Forgot About It
Has this ever happened to you?
When you're flying so often you can no longer see straight, the simple "I forgot" excuse will show your boss just how ragged you've been wrung, and make them seriously consider giving you some time off.
Bonus points if you "forget" to fly home from a business trip in Tahiti, Bora Bora, or Cinque Terre.
2: You're Never Going Back
Deciding to stay at your destination forever is a great reason to miss your flight.
Let's say you take a business trip to Berlin and realise after a few days that the stunning architecture and surprising affordability make your hometown look like an overpriced garbage heap.
Hey, when something feels this right, why bother with the flight?
3: You Met Someone
What could be more romantic than ditching the expensive flight for the (brand new) love of your life?
This kind of thing happens in movies all the time, and there never seem to be any negative repercussions. What's the worst that could happen? (Bonecrushing heartbreak, having to shell out for another flight home when she breaks your heart a week later…).
But still. For a few brief, exhilarating hours, you'll feel like ugly-cry Natalie Portman at the end of Garden State when Zach Braff decides not to get on the plane (before she realises how much better-looking she is then him and dumps him for pre-Big Bang Theory Jim Parsons).
4: Your Boss Booked You In Economy
Show your boss who's boss by boycotting your flight if the seat isn't to your liking. Better yet, take a stand and demand that all of your flights are business class flights with lounge access and in-flight foot massages.
There's no better way to stick it to the man.
Except maybe…
5: It's A Great Way To Quit Your Job
There is no more dramatic, more glamorous, more admirable way to quit your job than by not getting on a plane.
The best part is you don't even have to tell anyone you're quitting. Let your non-boarding actions speak for themselves and tell your superiors where to stick it.
Have you ever missed a flight? What was the reason? Let us know in the comments below!
---
Rebecca Anne Nguyen is a freelance writer and the Founder of TheHappyPassport.com, an inspiration site for solo female travellers.
---