You can't jump a plane to your dream surfing destination that incidentally includes a bit of luxury as a bonus, but you can check out online what these dynamic resorts are offering, apart from endless surfing hours. Get your wanderlust bubbling and feast on these inspirational enclaves.
Australia
The Byron at Byron, Byron Bay, Australia
Roll out of your plush bed into nature's playground of rainforest, endless sand, and waves that crest and tumble in various shades of blue. The Byron at Byron is only one of the sublime resorts in the Crystalbrook Hotel collection of stunning retreats. It's the perfect getaway to get lost amongst the beach breaks and barrels of the ocean if you like a bit of comfort.
The resort offers a free shuttle to the famous surfing spots of The Wreck and The Pass. If you are a novice, the hotel can arrange lessons through a local surf school, as well as surfboard hire if required.
Costa Rica
Costa Rica at Peninsula Papagayo
An indulgent resort in the Four Seasons Hotel group, Costa Rica Peninsula clings to the hillside sloping into the Pacific Ocean. It's the stuff that dreams are made of, catering to the avid surfer looking for that perfect green room experience and endorphin rush. It's also suited to the laid-back (plus-one) that's more into yoga, taking a chocolate-lovers class, or learning about (and tasting) premium Latin American rums.
Costa Rica Peninsula is an eco-luxury property that's the closest resort to the famous surf spots of Ollie's Point and Witch's Rock. You can take surf lessons at the resort or go on a surfing jaunt of discovery with a guide.
Fiji
Six Senses on Tropical Malolo Island
Six Senses Malolo Island presents you with the ultimate escape. There are world-class reef breaks moments away, a traditional Fijian spa for self-pampering moments, and fresh local produce dished up to tempt your taste buds on a culinary journey. Home to a top surf academy, it doesn't matter whether you are a beginner or experienced as there's a crest for the dawn patrol with your name on it.
The local staff members welcome you to this glorious haven of private villas with 24/7 butler service. The helicopter ride from the airport to the resort is the impressive beginning of a trip where you will want for nothing.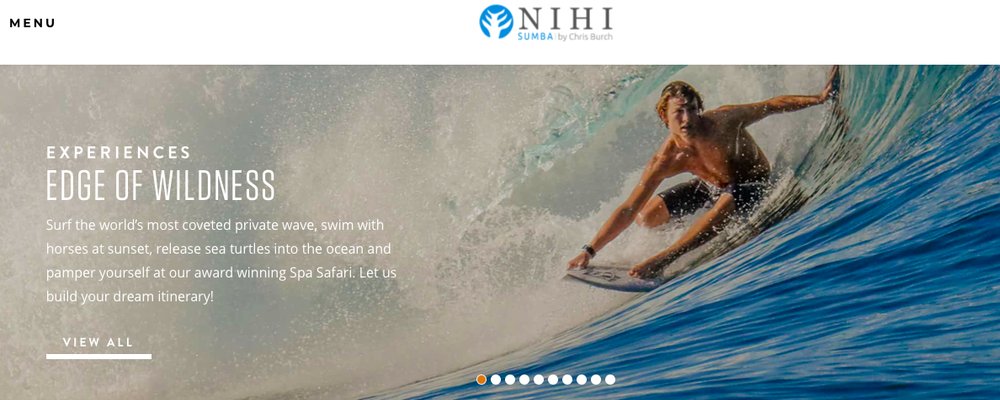 Indonesia
A unique resort of such magnitude and luxury on the remote island of Sumba, Nihiwatu is the epitome of decadent escapism. Wild horses gallop the sand, and perfect waves roll in on deserted shores. You can pick your bed, from hanging out in a divine tree house to swanning around exquisite villas.
There are not enough superlative adjectives to describe this resort that has amassed so many hotel accolades; it verges on the ridiculous. This is the perfect spot to take a friend, the whole gang, or a family or two. Nihiwatu offers the chance to wallow in opulence while chasing waves at the powerful break known as Occy's Left, spitting out 200 to 300-meter towers. Totally off-the-beaten-path, Nihiwatu Surf Resort will have you quivering with excitement.
Maldives
The sole luxury resort in the Maldives with its own uncrowded waves breaking onto its shoreline, Niyama is the playground of your dreams for chilling out. The world-class break, Vodi, can only be surfed if you are staying at the resort. Or, you can chase your nemesis by jumping onto a speedboat for five minutes to the hollow right-hander, Kasabu. Local drums beat out into the night air, a private chef will satisfy your hunger pangs, and every villa has its own private pool for skinnydipping sessions. Overwater villas put a blue expanse at your feet, while the beachfront villas will seduce you with magical sunset moments.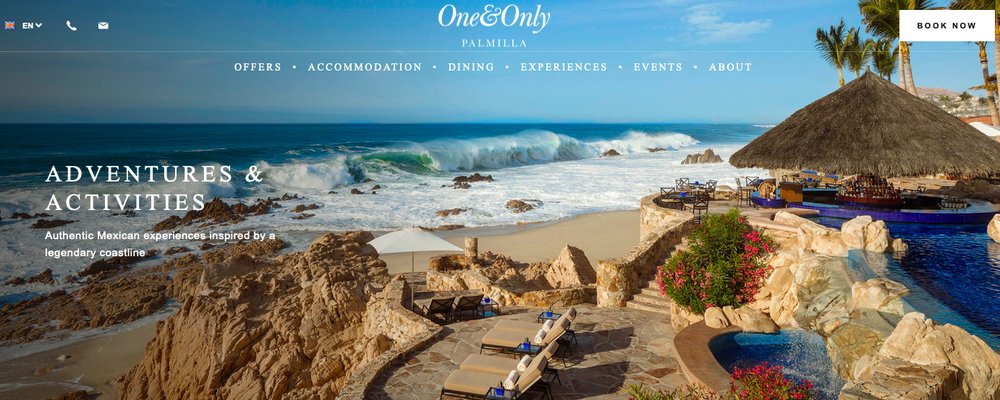 Mexico
Beachfront-wallowing decadence, One&Only Palmilla is perched at the tip of a rocky 3,200km peninsula where it's touted you "can ignite your soul." This is where the Pacific swell slams the west coastline of glorious beaches with perfect rolling waves of ecstasy. Iconic, remote, and coveted, One&Only Palmilla offers surfing lessons, whale watching, and horseback riding to indulge in. There's also a wellness hub if you need a touch of pampering. Named on Conde Nast's Gold List of hotel properties, every sophisticated room, suite, or villa has endless azure views disappearing into the horizon.
---
Gail Palethorpe, a self proclaimed Australian gypsy, is a freelance writer, photographer and eternal traveller. Check out her website Gail Palethorpe Photography and her Shutterstock profile.
---