This month we profile Isabel Leong of Bel Around The World, a self confessed solo nomad.
About Isabel
I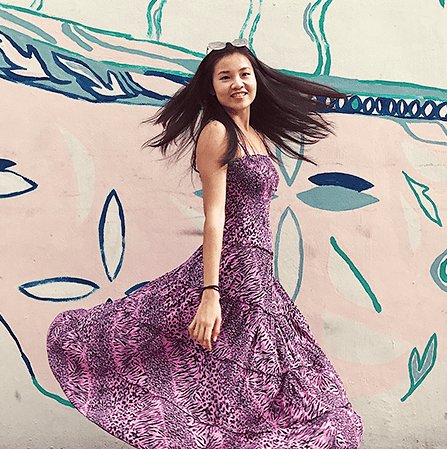 sabel is a digital nomad and full-time travel blogger, originally from Singapore. She has been solo travelling since 2015, taking in 16 European countries and Japan, as well as spending a six-month working holiday in New Zealand. Her content focuses on sharing her personal travel adventures and expert travel tips, providing destination guides aimed at Millennial travellers who want to get the most out of their money while exploring the world. Read Isabel's blog if you enjoy independent and adventurous travel.
Interview with Isabel
What is your favourite destination and why?
New Zealand! It's full of untouched and surreal landscapes, as well as a hub for all kinds of adrenaline-filled activities. That's my kind of playground!
What was your worst/scariest travel moment/experience?
When I first started solo travelling, and I was couch surfing around Europe, I stayed with a solo male host in Nice, France.
It was cordial at first, but I felt really uncomfortable as the night went on as he started making advances towards me. When he eventually did leave me alone and headed to bed, I wasn't able to sleep all night. My mind was thinking about all sorts of escape plans. Luckily nothing untoward happened to me, and the first opportunity I got to leave his place, I took it. I wrote all about my encounter in this piece.
What was is your most memorable, inspiring or life changing travel moment?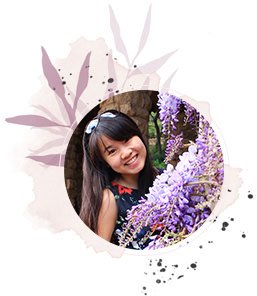 It was when I took a sabbatical and did a six-month working holiday in New Zealand. I've always dreamed of working and living abroad, and so I took this chance to experience it in a beautiful country.
Needless to say, I fell in love with the country, the culture and the people. I would venture to uncharted terrains, skinny dip in swimming holes and greet neighbour horses. I experienced a whole new level of calmness and happiness that I could never find in a city life.
That also opened my eyes to different occupations, such as a helicopter pilot, a skydiver and a glacier guide. It affirmed my belief that you don't need a lot to be happy.
It was this experience that made me plunge into a whole new world of full-time travel blogging, a thought that was both scary and exhilarating at the same time.
If you could only give one single travel tip that you think would be the most helpful what would it be?
Travel solo at least once in your life! So many people (women especially) are afraid of being out there on their own.
Yet, only by being open will you be able to grow and learn as a person. Travelling alone exposes you to new friendships, experiences and independence. You'll even discover things about yourself you never knew you were capable of.
What is your favourite travel related quote?
This quote is on my home page, and it's my favourite:
"There are times to stay put, and what you want will come to you. And there are times to go out into the world and find such a thing for yourself." – Lemony Snicket
Who are your three favourite travel bloggers and why?
I Am Aileen – She was the reason I took travel blogging seriously. Her posts are very comprehensive, and it doesn't hurt that her site is so fun to navigate!
World of Wanderlust – The way she crafts her story and her blog design just spark so much wanderlust.
The Blonde Abroad – Her design skills are out of this world. Her blog is beautiful. She is a leader in the travel space, running her own community and hosting women's retreats.
What, if any, is the one thing you would never travel without?
I would never travel without the Matador shower towel. As someone who hops around accommodation every other day sometimes, I love how compact, lightweight it is and how quickly it dries. It's the perfect travel companion.
What was the single most influential thing/moment that drove you to travel blogging?
That would be sharing my tales of travel. Before the advent of Instagram, the only way to showcase pictures and stories was through blogging, and that is exactly what I did.
What advice you would give someone wanting to become a travel blogger?
You have to love to write and tell stories, since that would be what your blog is about.
If you want to take travel blogging seriously (or even full-time) and grow traffic, you have to also really commit and learn skills such as content marketing, SEO and to some extent, social media marketing.
P.S. I'm offering a free SEO course if you're interested in taking your blog to the next level!
Which social media channel do you think helps your blog most?
In terms of driving traffic, apart from organic search, my next biggest traffic driver would be Pinterest.
What do you do when/if not travelling?
I rock climb as much as I can, and I catch up with friends when I'm back home. I also provide lots of content to help other bloggers grow traffic.
I catch up with all the backlog of blog work – it's hard to be blogging and on top of emails when I'm on the go. I plan for my next travel destination (when we can travel again).
---
Isabel Leong has been a speaker at Travel Massive Hoi An and featured in media outlets including The Huffington Post and ELLE.
She is a contributor at Thrive Global, The Good Men Project, Skyscanner, Silverkris, Jetstar, Thought Catalog, Travelife, Asian Journeys, The Culture Trip and Wanderluxe.
---