A trip to the Alps is a bucket list holiday for many. It still features on many holiday destination lists of places you should book a trip. Surely, that's a clear sign telling you to book a trip to the Alps! What makes the Alps so magnificent is that numerous towns are scattered across the eight Alpine countries, all of which can make the perfect backdrop for a holiday.
Are you looking to book a trip to the Alps? If you are overwhelmed by choice, we have listed a few of the towns you could visit and what each location offers.
Learn The History Of Albertville
For those that prefer a road less travelled, perhaps we can tempt you with considering Albertville as your next holiday destination. Situated in the Auvergne-Rhône-Alpes region of south-eastern France, Albertville is not considered a touristy location. However, the picturesque views and rich history Albertville possesses appeal to those looking to enjoy scenic views as they walk, hike, or mountain bike their way around the town. For those that want to relax and bask in idyllic views, Albertville should certainly be a contender to consider!
As you make your way down the paved streets, taking in the architecture and peering into the shops that line the streets, there is something that you cannot ignore: the mountains. The mountains are visible in the distance, mesmerising the town with their serene appearance. If mountain riding or hiking and admiring the striking mountains differs from your speed, perhaps wandering around one of the several museums in Albertville is more suited to your preference. As mentioned, Albertville is rich in history, and these museums tell stories and reflect on how the town was established. After spending a few hours learning about the town's history, stroll to one of the many cafes as you admire the scenic town before you.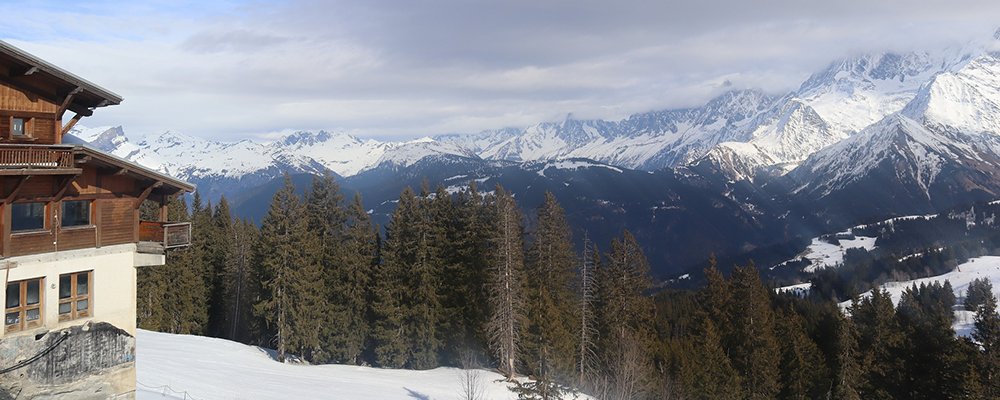 Bask In The Beauty Of Megève
Megève is a quaint town in the south-east of France, close to the Italian and Swiss borders. The town is renowned for being a popular spot for ski breaks, from beginners to those who have enjoyed skiing for years. Whilst many associates visit the Alps for skiing, people descend on Megève in the summertime due to the range of outdoor activities. From rock climbing to hiking, white water rafting to mountain biking – Megève has plenty of outdoor activities for those that seek an adrenaline rush.
Whether you visit for a winter skiing break or go to enjoy the picturesque scenery during a mountain hike in the summer months, you will want somewhere to stay. Why not make your trip to Megève one to remember by treating yourself to a luxury chalet rental? If you are planning a group trip with multiple friends, consider one of the luxury chalet rentals from Fée Pour Vous Luxury Properties. Staying in one of these provides access to ski instructors, a chef, customised concierge service, and much more. Treating yourself to this added luxury can help you to make your trip to the Alps an unforgettable one.
Explore The City Of Grenoble
Combining a rich history, winter sports and home to countless well-preserved landmarks, Grenoble is a firm favourite for many who choose to holiday in the Alps. Located in the Auvergne-Rhône-Alpes of south-eastern France, Grenoble has welcomed countless people every year to explore this city's hidden gems. Depending on the time of year you choose to travel, you could benefit from other nearby attractions near Grenoble. For instance, if you are planning a winter break in the Alps, Grenoble is close to some of the best ski resorts in France. This means you have an even greater selection of activity choices to choose from. You can take to the slopes at Alpe d'Huez or one of the ski resorts, or you could explore the city of Grenoble a little more.
Of course, your plan for visiting Grenoble might be to explore what the city has to offer. You could take a stroll through the Parc Paul Mistral, breathing in the fresh air as you take in the stunning scenery before you. Or you could immerse yourself in history by visiting the Bastille or the Cathedral of Notre Dame de Grenoble. Seeing these in person can stop you in your tracks as you take in the magnitude of both historic landmarks.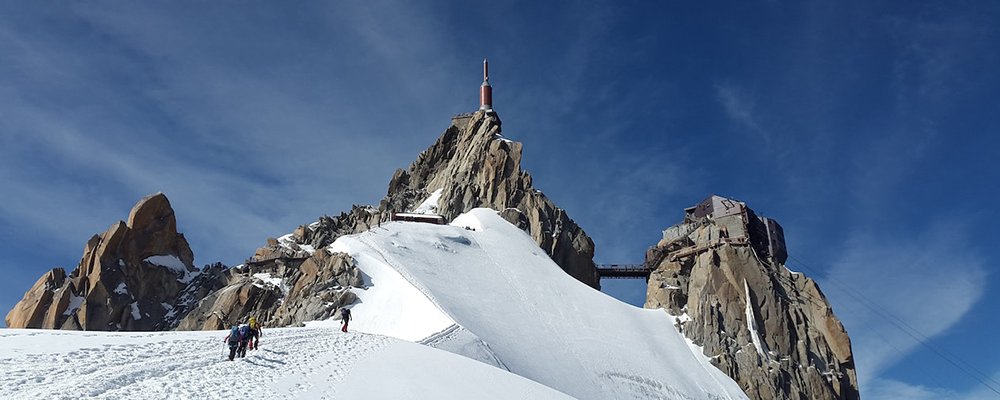 Visit The Peaceful Town Of Chamonix
Home to one of the top-rated ski resorts in Europe, Chamonix is settled in the Chamonix Valley, nestled at the base of Mont Blanc. As you'd expect, travelling to Chamonix in the wintertime is perfect for those wishing to spend their holiday tackling the many slopes or learning how to ski. During these colder months, the views of Chamonix are just as striking as they are in the warmer months. The thick blankets of snow that cover the town make it look like a picturesque postcard.
When you think of a holiday, your ideal climate might be somewhere warm – a place you can go on endless trails and soak up the rich history and endless views. Chamonix can provide just that, as long as you travel there during the summertime. As soon as summer comes around, Chamonix is bursting with colour, and exploring this charming town can provide you with chances to relax and opportunities to unleash your adrenaline-seeking side. Whether it be a day at the spa, indulging yourself in a treatment or two and a dip in the pool, or booking a helicopter ride or mountain biking as you soak in the beautiful scenery, Chamonix could be the perfect holiday destination for you.
Keep in mind that these are only a handful of the towns and cities in the Alps. There are countless more you could choose from to explore. Each one holds the potential to offer you an unforgettable holiday, one that will create memories you will cherish for a lifetime.
---
Grace Murphy A passionate writer, Grace enjoys travelling and then sharing her experiences. Her love for exploring and finding exciting new experiences to sample translates into her work to share with the world.
---