A camping festival that will have you enthralled—the Laura Quinkan Indigenous Dance Festival is a celebration of the world's oldest living culture dating back 60,000 years.
If you blink, you will miss the tiny township of Laura on the main thoroughfare of adventurers heading to Cape York by four-wheel drive towing various-sized caravans or loaded with camping gear and smothered in red dust. About 2,000 km north of Brisbane, the minuscule bush town consists of a quirky general store where a sad dog appears to sit under a 'No Dogs Allowed' sign and the local pub that sadly just lost its owner due to a crocodile attack while he was fishing in one of the nearby rivers.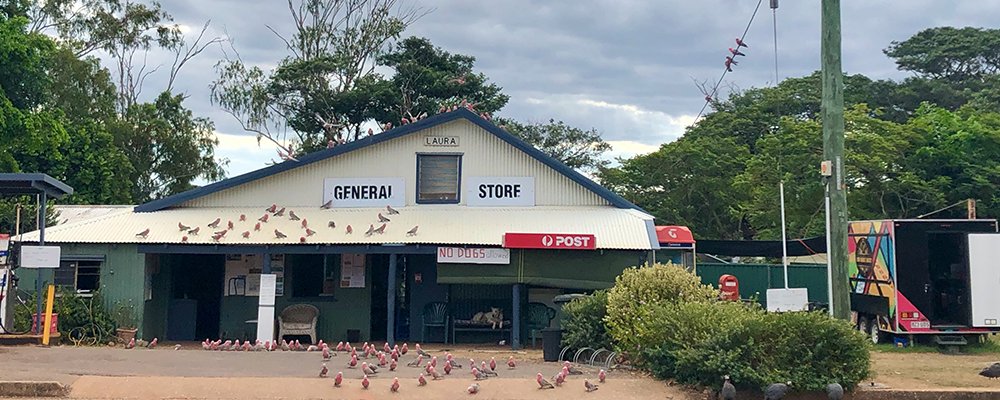 Laura is also home to one of Australia's significant collections of ancient rock art, listed as one of the world's top ten rock art sites, believed to be dated between 15,000 and 30,000 years old, spanning Australia's pre-history era. Splashed on the sandstone walls of numerous 'rock art galleries' decorating the rock escarpments and hundreds of caves are the eerie images of mythical figures telling legends—the shape of an elongated human form known as Quinkans, the long thin bodies of the Tall Spirits or Timaras camouflaged by trees, and the bad spirits, Imjims, blessed with the supposed ability to bounce like kangaroos and live like frogs are depicted with long and bulbous appendages.
The outback of Queensland is a world apart with its cheeky kookaburras chasing juicy worms at your feet, scary big black crows cawing from the top of stalwart gum trees, and white Braham cattle with wobbly humps strolling along the roadside. Wild pigs run amok, making horrible squealing noises. Bloated stinky kangaroo carcasses smothered in feasting carrion litter the roadway, having fallen prey to thundering monster road trains (heavy trucks over 50 meters long) hauling anything from cattle to gigantic machinery. It's a landscape of sculptured earth; ant hill mounds thrusting up to 2.5 mts high in various absurd and conical shapes, long stretches of blackened roadside where burning has taken place to keep the animals from grazing beside the road, bone-shattering cattle grids crossing the highway and quirky one-lane bridges spanning vast sandy dry riverbeds that become raging torrents during the wet season.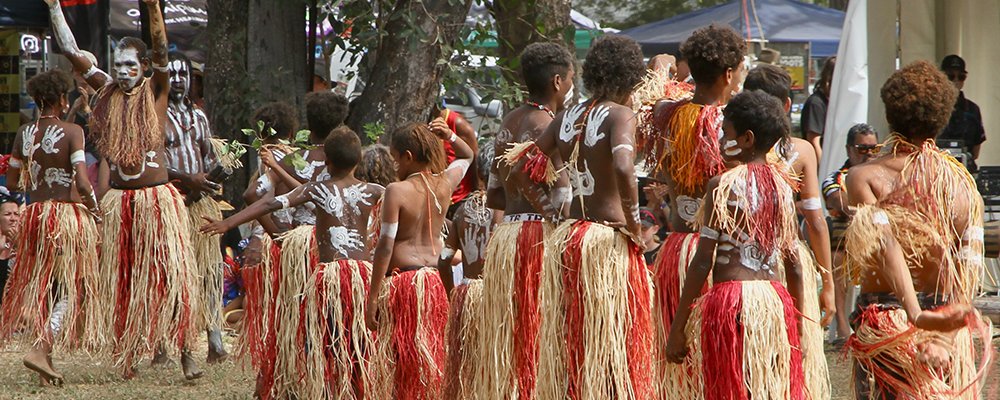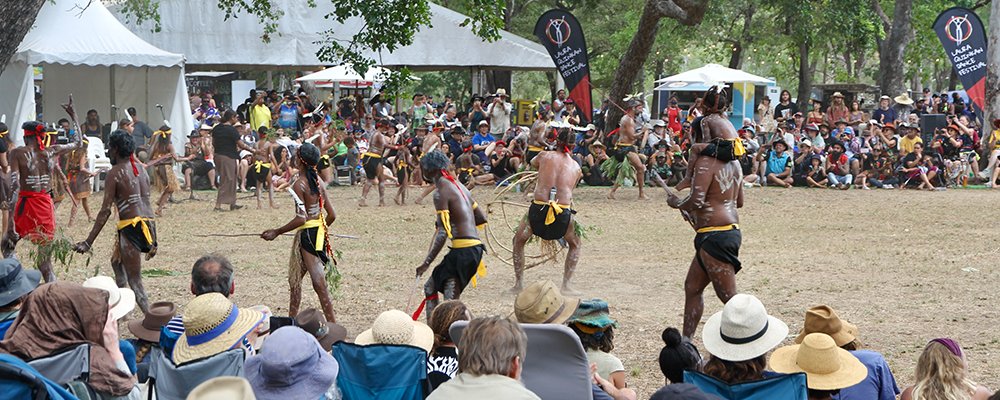 The Laura Quinkan Indigenous Dance Festival is held in sacred Bora grounds where tribal rituals and ceremonies have been held for centuries. It's just outside of the often empty streets of Laura that hang off the main Cape York Road and close to the meandering Laura River that was once a haven of fortune for gold miners. Historically this area was a special place for the Traditional Owners to hunt, fish, and gather for ceremonies. It's on these Quinkan lands where dance troupes of about 20 different communities from as far as the Torres Strait and more local, Cape York, gather en masse for storytelling and dancing. At the same time, families unite and pass on history and knowledge as one people.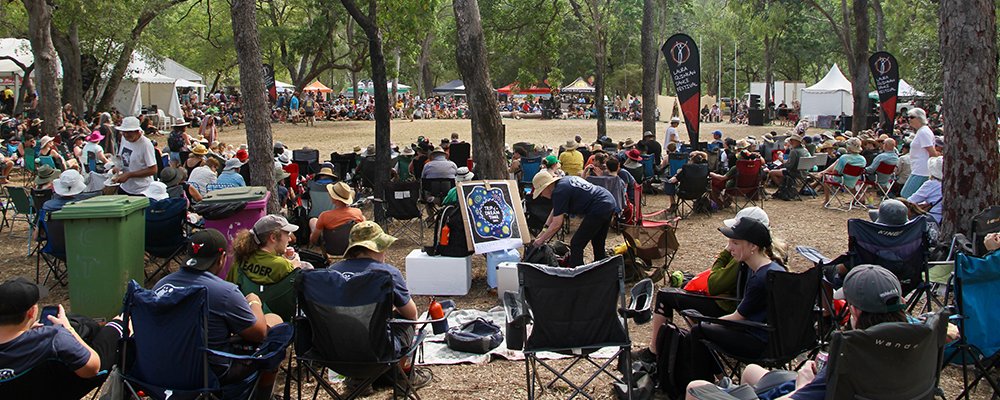 The dance festival, Australia's longest-running cultural event, was established in the 1980s and is held biannually, giving visitors a unique insight into this ancient culture. You can indulge your curiosity in basket weaving, blowing a didgeridoo, or merely scoffing delicious food at one of the many food carts while watching the flurry of dance competitions to the hypnotic and quite ominous sounds of a didgeridoo and pulsing clapsticks amidst the stamping of bare feet sending plumes of red dust into the air. At one point during the ceremonial dancing, the audience is invited into the sacred circle to join the traditional dancers in a symbolic ritual of coming together. It's a wild display of chaotic hand-waving and foot-stomping dance. The dry dust puffs from under the frenzy of pounding feet until the air is thick and hazy. Toddlers prance around their parents, teenagers energetically strut their stuff, babies are slung in fabric swaddles of dancing mothers and the revered elders, some men with flowing white beards, create a rich storytelling experience. Broad backs are painted with white hands, bodies are splashed with white dots, and some have intricately drawn lines. Each community has a strict set of guidelines for body painting, as it's a form of sacred transformation that represents their ancestors' spirits.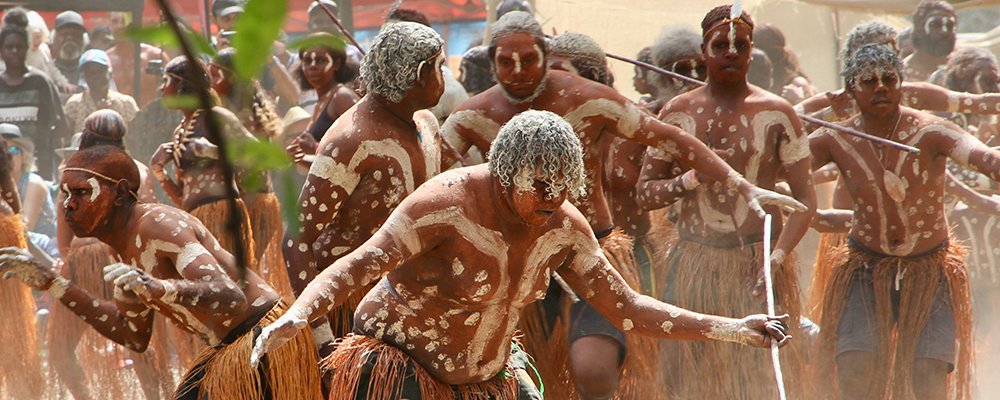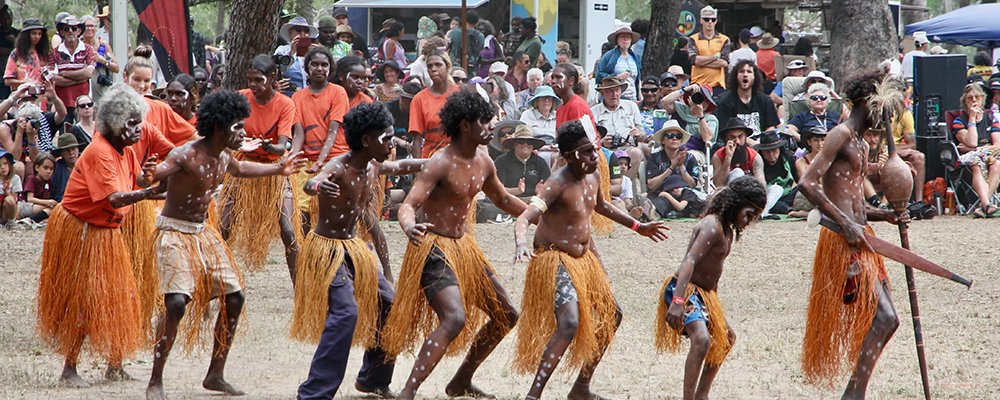 Each community has stories to tell through song and dance, weaving an infectious spell over the audience. Attending the Laura Quinkan Indigenous Dance Festival is a once-in-a-lifetime experience to delve into the mysticism and storytelling of Australia's first nations.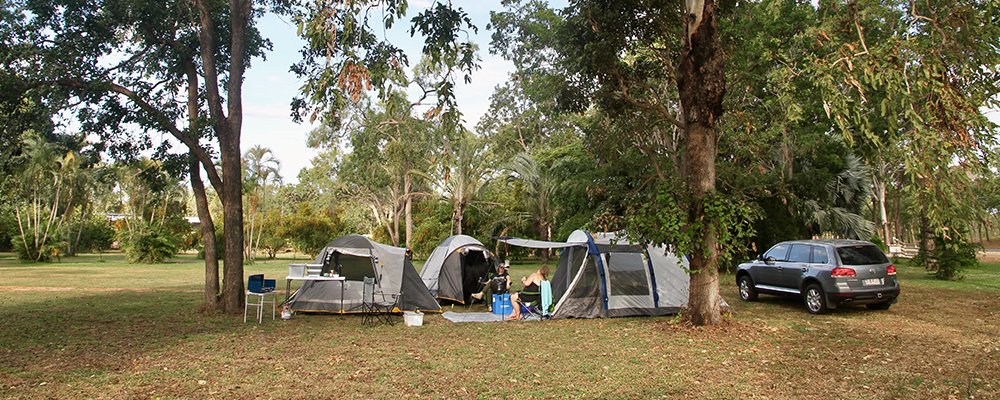 NB If camping with the masses in a 'dry' environment doesn't appeal, head to the property of Fairview Homestead and set up your tent under the trees where you can indulge in a wine or two at the end of the day.
---
Gail Palethorpe, a self proclaimed Australian gypsy, is a freelance writer, photographer and eternal traveller. Check out her website Gail Palethorpe Photography and her Shutterstock profile.
---