When travelling, do you find yourself torn between exploring the landscapes of a place you're visiting, or spending all of your time cooped up indoors wandering around art galleries? The perfect solution is to combine the two and head outdoors to soak up the culture in a sculpture park. Here are seven of the best sculpture parks in Europe, offering beautiful landscapes filled with dramatic works of art.
Yorkshire Sculpture Park, England
Located in the heart of England, Yorkshire Sculpture Park is currently celebrating 40 years of art without walls. Part of the Yorkshire Sculpture Triangle with the nearby Henry Moore Institute, Leeds Art Gallery and the Hepworth Wakefield, this is the perfect area to spend a couple of days admiring works of art by international sculptures with a focus on those local names such as Henry Moore and Barbara Hepworth. The 500 acre estate contains an ever-changing roster of work that is mainly influenced by the natural environment, combining luscious natural landscapes with intriguing sculptures.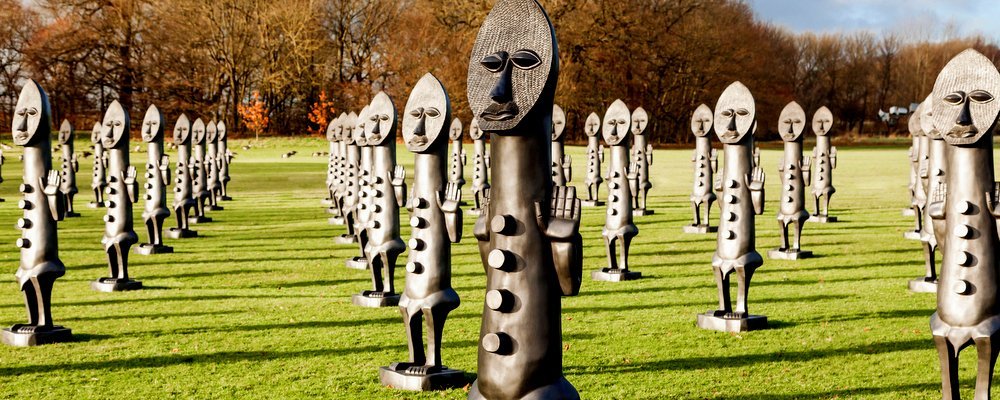 Image: Steve Cottrell - Flickr
Jupiter Artland, Scotland
Although it is only open for five months of the year (May through to September), Jupiter Artland is one of the most intriguing sculpture parks in Europe. This privately-owned park sits in the 100 acre grounds of a family home, boasting an impressive permanent collection alongside a series of constantly changing visiting exhibits by a host of famous names. The park can be explored at your own pace, in whichever route you prefer with works by the likes of Anish Kapoor, Antony Gormley and Andy Goldsworthy perfectly complementing the natural wooden landscapes.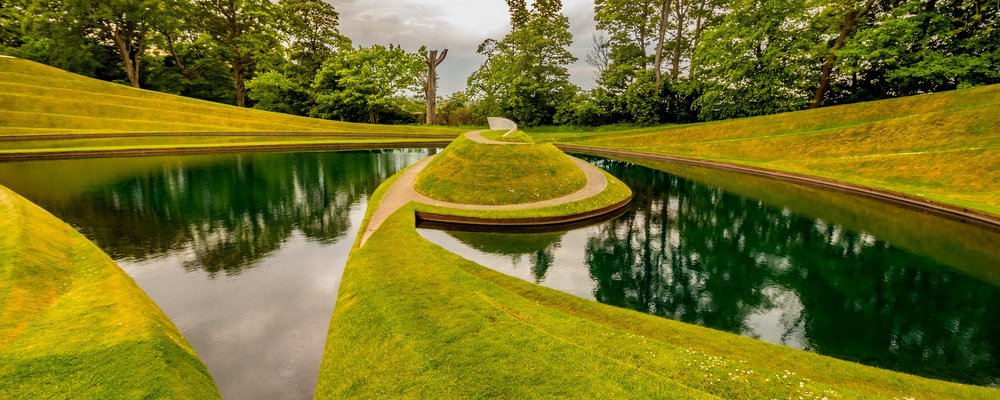 Image: 4652 Paces - Flickr
Louisiana, Denmark
The main building of Louisiana Museum of Modern Art is quite sculptural in itself; a striking Modernist structure that attracts just as many architecture fanatics as art lovers. There's plenty to see inside with permanent and visiting exhibitions from a whole host of international names, but it's the outdoor sculpture park that will really grab your attention. Located on the Øresund Sound with views of Sweden in the distance, the sculptures that are placed in the park are designed to complement the surrounding landscape. Over 60 works of art are on display, some of them impossible to miss and others that have to be sought out.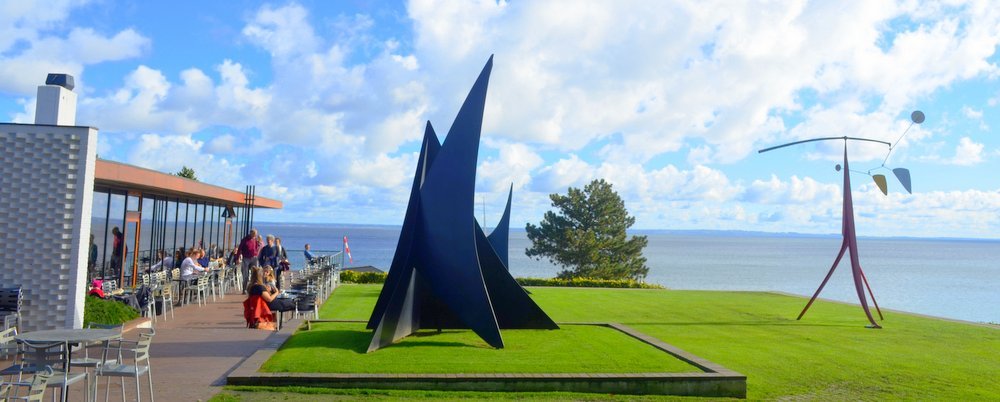 Image: Nick - Flickr
Kröller-Müller Museum, the Netherlands
One of the largest sculpture gardens in the whole of Europe, the Kröller-Müller Museum outdoor gallery space contains over 160 works of art. Alongside a variety of intriguing contemporary sculptures by the likes of Henry Moore, Marta Pan and Jean Dubuffet, there are also two striking pavilions to explore. The sculpture park is open all year round, providing completely different experiences dependent on which season you visit in, with the changing landscapes perfectly framing the works of art.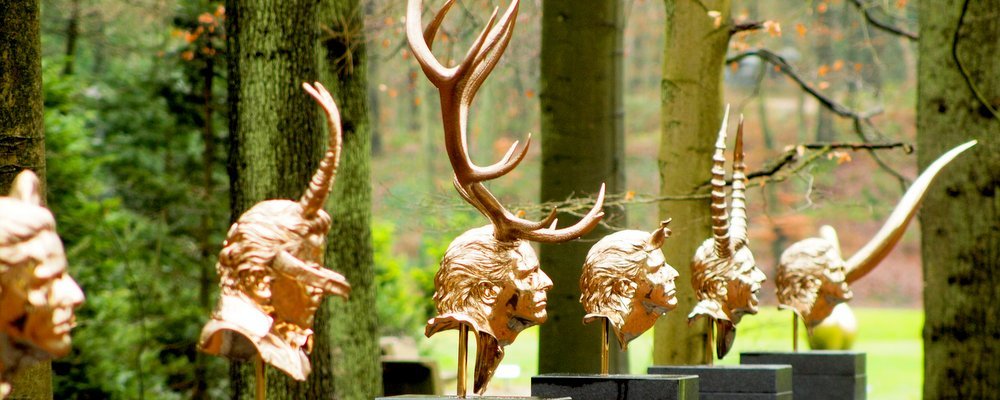 Image: Marcos Spaapen - Flickr
Chianti Sculpture Park, Italy
If you're visiting Tuscany, don't miss out on a visit to the Chianti Sculpture Park, located just 10km north of Siena. This small yet spectacular park boasts 26 permanent contemporary sculptures to discover during a pleasant 1km walking trail around the park. Art works are designed to complement the natural landscapes that surround them with highlights including Federica Marangoni's Perspex rainbow and Jeff Saward's blue labyrinth.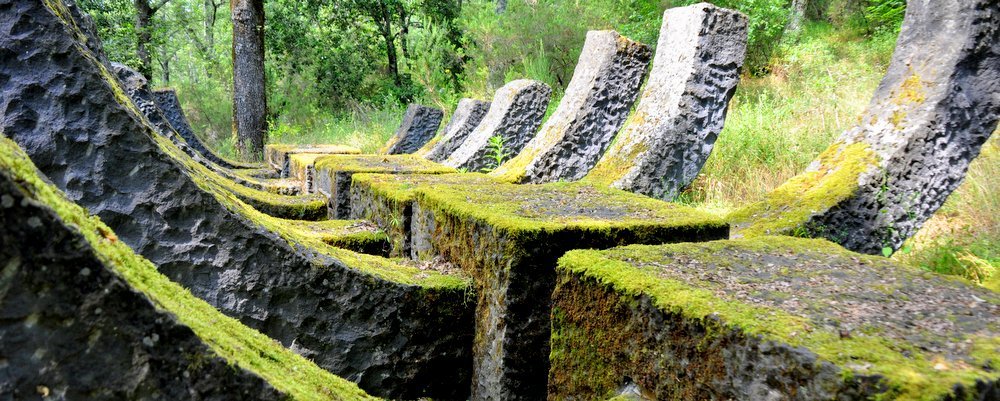 Image: Alexander Korey - Flickr
Domaine Du Muy, France
Set in a beautifully wild wooded landscape, Domaine Du Muy is one of the newest sculpture parks in Europe. Opening to the public in 2014, this rugged park in the south of France places contemporary sculptures in among pine trees and perched upon hills, providing a point of difference to similar parks in that the landscapes are left exactly as they were prior to the parks existence. Owned by the son of former French President François Mitterrand, the works of art contain both temporary and permanent pieces with highlights including Yayoi Kusama's 1,600 stainless steel spheres floating in a pond and Carsten Höller's leather and fibreglass black merry-go-round that visitors can actually hop on and ride.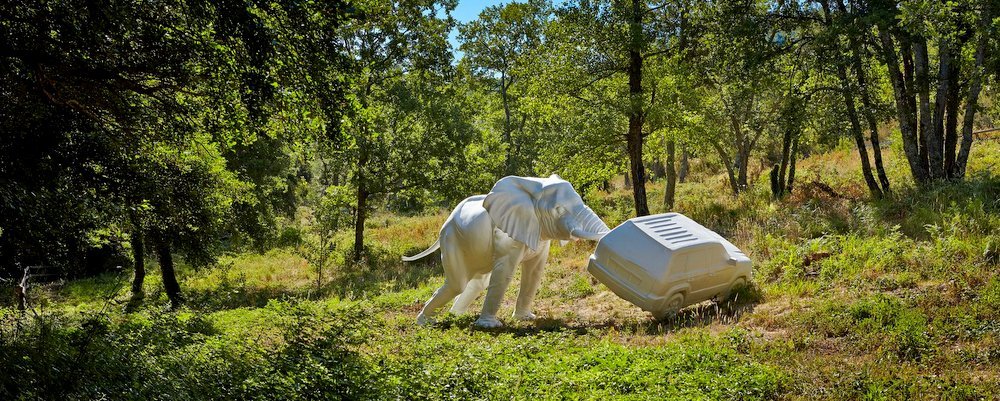 Image: domainedumuy.com
Skulptur I Pilane, Sweden
Located on the Swedish island of Tjörn, Sculpture in Pilane combines wildlife, nature and art in a natural environment on an ancient site. Pilane has been a meeting place for people and cultures for thousands of years, and the site's history is perfectly reflected in how it has been transformed into a sculpture park. Ancient stone circles and ruins and rocky natural landscapes are perfectly complimented by oversized sculptures including gigantic wire rabbits and a towering white marble head. The terrain is rough, so bring walking boots and prepare yourself for a bit of a scramble up the rocks to get close to the sculptures and admire the views.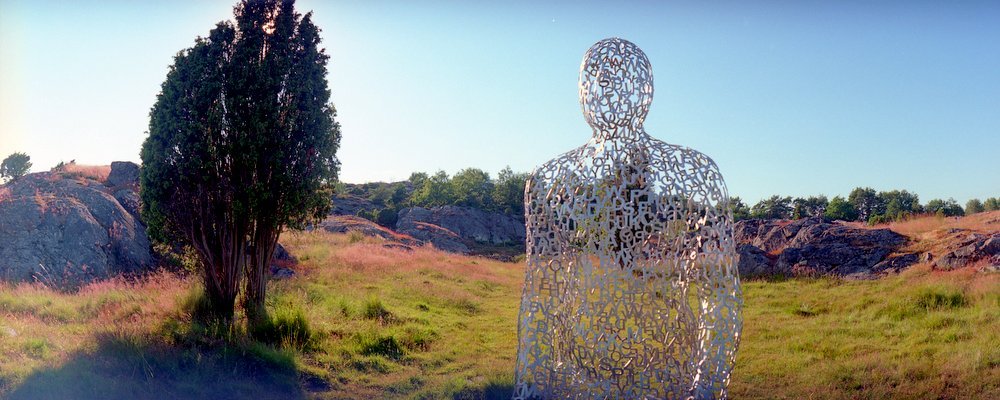 Image: konstriction - Flickr
---
Emma Lavelle is a UK based writer and photographer and has her own blog Field and Nest.
---