It's the time of year when you're likely planning your winter travels. Rather than escaping colder climates for sun-soaked holidays on the other side of the world, why not focus your travels on capturing the festive spirit? We love visiting Europe's Christmas markets to experience some of the most vibrant cities on the continent as they embrace dark nights and winter weather. Read on to discover six of our favourite Christmas markets where you can sip mulled wine, browse traditional stalls and soak up the festive atmosphere.
Vienna
15th November – 23rd December
Vienna comes to life over the festive period with more than 20 Christmas markets filling its squares. There are pop-up market stalls to discover all around the city, but if you only have time for one, head to the City Hall Square. Here you will find more than 150 traditional stalls selling beautifully crafted ornaments and gifts, alongside festive food and warm drinks. Keep your eyes peeled for live music, pyrotechnics displays, illuminated light displays and street theatre performances. Entering the square via the candlelit archway is sure to put you in the festive spirit.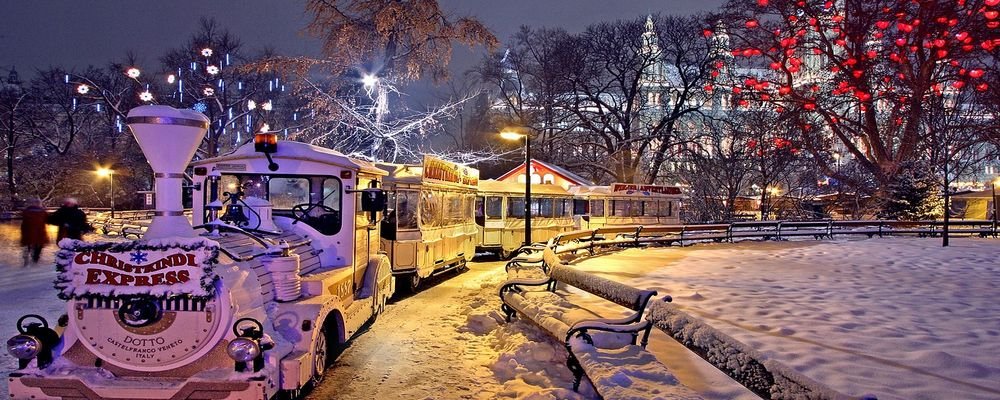 Prague
20th November – 6th January
Prague's fairy tale buildings and traditional cobbled streets are the perfect setting for its Christmas markets. The Old Town Square is the site of the most magical market, with a gigantic Christmas tree and even a stable with live animals for children to visit. Visitors can admire the famous astronomical clock and Gothic Church of Our Lady while browsing the seemingly never-ending array of stalls. As well as searching for gifts, make sure you try local festive treats such as barbecued sausage, delicious chimney cake and hot honey wine.
Brussels
29th November – 5th January
Brussels' Christmas market is the largest in Belgium, attracting visitors from all across the country. Over 200 wooden huts offer everything from traditional ornaments to tasty Belgium chocolates—much more than you can experience in just one evening. There's also a Ferris wheel, ice rink and carousel to enjoy, as well as the nightly light and sound show at the Grand Place.
Nuremberg
29th November – 24th December
If you're searching for a traditional Christmas market that bans modern, mass-produced goods, head to the scenic Bavarian town of Nuremberg. Here you will find one of Germany's oldest Christmas markets with stalls selling traditional, handcrafted treats. Under the red and white striped awnings of the little wooden huts, you can discover wooden toys, hand-carved candle stands, gold foil angels and the local speciality, Zwetschgenmännle – small figurines made out of prunes and walnuts.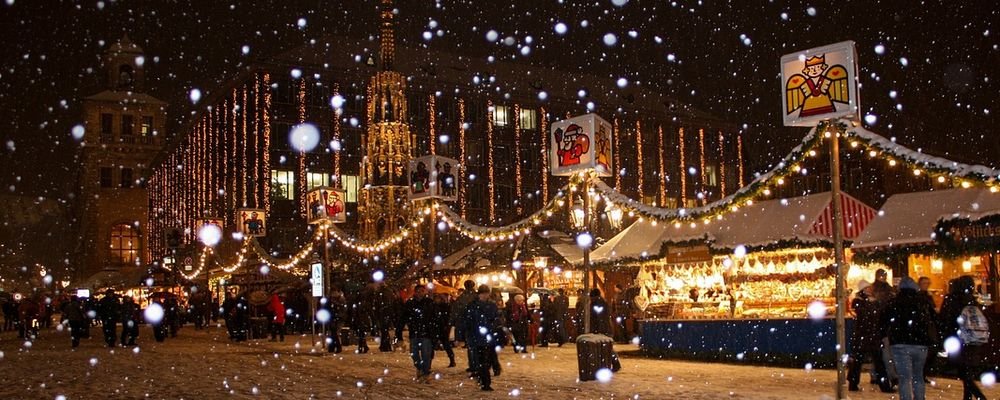 Copenhagen
16th November- 5th January
Europe's capital of cool is the perfect place to spend the festive season, fully immersing your self in the local tradition of hygge. There are Christmas markets located all over the city, but it is Tivoli Gardens (the traditional amusement park in the centre of the city) where the festive celebrations are at their peak. There is a small entrance fee to pay, and then you are free to explore the park, sipping the local gløgg (spicy mulled wine) and seeking out warm cinnamon buns. Tivoli is transformed into a winter wonderland that both adults and children will adore. There are plenty of traditional wooden huts to explore that sell gifts, ornaments and tasty treats, but the real spectacle is the half a million twinkling lights that create the festive displays.
Manchester
November 9th – December 22nd
Manchester's Christmas markets are repeatedly voted the best in the U.K, drawing in huge crowds every year. The stalls are now abundant across the city centre, with more than 300 stalls in over 10 locations. The main event takes place in Albert Square, where the Town Hall is adorned with fairy lights and a giant Santa. Here you will find plenty of food and drink options, as well as cosy covered bar areas where you can spend a few hours sipping mulled wine in the warmth. Although the markets originally began as traditional German markets, you can now find food and crafts from all around Europe.
---
Emma Lavelle is a UK based writer and photographer and has her own blog Field and Nest.
---