Just As Fun Without The Red Light District
Amsterdam has earned a bit of a wild name for itself over the years, being a destination of choice for stag parties and those seeking to experience vices that are illegal in many other countries. After spending several days exploring the city in December, I soon realised that there is much more to the capital of the Netherlands than prostitution and cannabis.
Relatively small compared to other metropolises, Amsterdam is remarkably easy to either walk or cycle around. Even areas out of the immediate city centre such as Vondelpark, De Pijp or Noord are within a short walking distance and don't require you to use public transport.
During our visit, one of my favourite pastimes was simply to stroll around the city, especially along the abundance of canals in the city centre. It's easy to spend entire afternoons wandering around the streets, admiring the gables of the leaning buildings, picking out your favourite house boats and discovering many interesting shops, cafes, brown cafes and restaurants.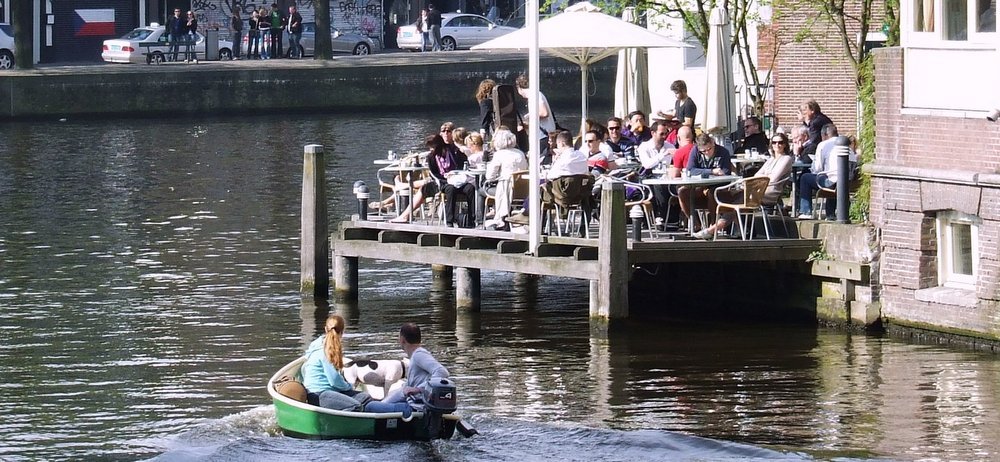 Image: Peter Curb - Flickr
Wait, what's wrong with coffee shops?
One of the most important things to grasp when you first arrive in the city is the names that the locals give to different establishments. 'Brown cafes' refer to what the English call 'pubs', snug and rustic little venues that are characterised with dark wooden décor and local Dutch and Belgian beers on tap. These are some of the best spots in the city to sit and enjoy a quiet drink while soaking in the local culture.
'Coffee shops' on the other hand, should not be confused with the coffee houses you're used to back home. Any venue marked as a coffee shop will primarily function as a place to buy and smoke cannabis. If you are looking for a place to sit and sip a cup of coffee – carry on walking.
City Vibes
Take a trip to Noord by hopping on the free ferry with your bike. Once there, visit the NDSM former shipyard to experience a flourishing DIY creative scene where you can find festivals and exhibitions at certain times of the year. During the summer months, visitors flock to waterfront hangouts such as Pllek and Noorderlicht where they can sit by the banks of the River IJ with a cocktail in hand. If visiting during winter, don't be put off: Pllek may look like a ramshackle collection of shipping containers from the outside but its interior is stylish and cosy.
Another area not to be missed is De Pijp, the Latin Quarter to the south-east of the centre. This bustling bohemian neighbourhood is home to many interesting and stylish shops and cafes along with one of the city's most popular street markets. Don't miss a visit to Coffee & Coconuts for a flat white or fresh peppermint tea in an awe-inspiring former Art Deco cinema.
Oud-West is located to the south-west on the centre and is filled with hidden gems. De Hallen is one of the most popular attractions in this neighbourhood; it's a former tram depot that now plays host to an indoor street food market, an arthouse cinema, a boutique hotel and many interesting design shops. Just around the corner, plant lovers will love to visit Wildernis, an independent store selling houseplants and everything that you need to create your own indoor jungle.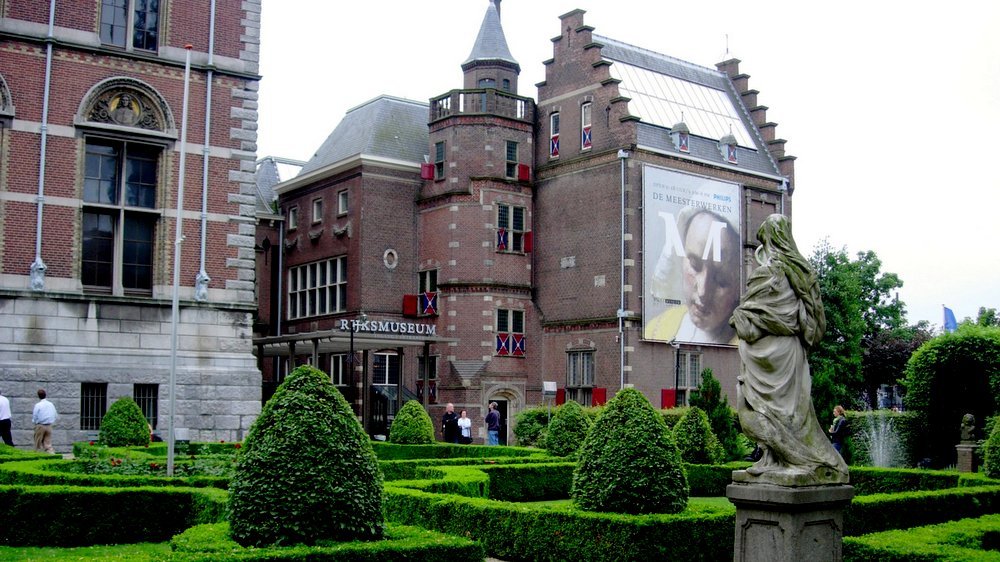 Image: Karl Lorczak - Flickr
Museums and Nature
If you get tired of exploring the different neighbourhoods by foot or by bike, there's still plenty to see that doesn't involve activities that would be illegal back home. The Museum Quarter is home to three of the most important art museums in the city: the Rijksmuseum, the Stedelijk Museum of Modern Art and the Van Gogh Museum. Book your tickets in advance to avoid the long queues and escape a rainy day by admiring some of the greatest local and international artists.
If you'd rather be surrounded by nature, pay a visit to Hortus Botanicus, Amsterdam's beautiful botanical gardens. As well as outdoor gardens that boast canals weaving through them, visitors can explore the Palm House, Butterfly Greenhouse and Three Climate Greenhouse.
Alternatively, if your visit coincides with good weather, pay a visit to Vondelpark, the largest green space in the city where locals flock at the sight of sunshine. This is the perfect place for a picnic or a secluded stroll among green surroundings.
Of course, a visit to Amsterdam would not be complete without taking to the water. Book a canal boat tour that takes you on a circuit of the canals, or purchase a pass that allows you to hop on-and-off the boats during a 24-hour period to see more of the centre of the city. If you are travelling to Amsterdam during the festive period, ensure that you book a canal boat trip after sunset to enjoy the annual Light Festival from the water, admiring the many illuminated sculptures that brighten up the waterways.
Whether you're travelling on your own, with a partner or even with children, it's possible to experience all that Amsterdam has to offer without catching a glimpse or even a whiff of the city's vices. Just ensure that you avoid any side streets with red lights glowing from the windows and don't step inside coffee shops seeking an espresso!
---
Emma Lavelle is a UK based writer and photographer and has her own blog Field and Nest.
---