Forget Disney princesses and stuffy dinner parties, a family cruise in 2017 doesn't have to mean childish gimmicks or dull evenings that will bore your children. Plenty of cruise companies now cater specifically for families, tying in luxury surroundings and majestic locations with entertainment catered towards teens and children. Here are four of the coolest cruises that the whole family will enjoy.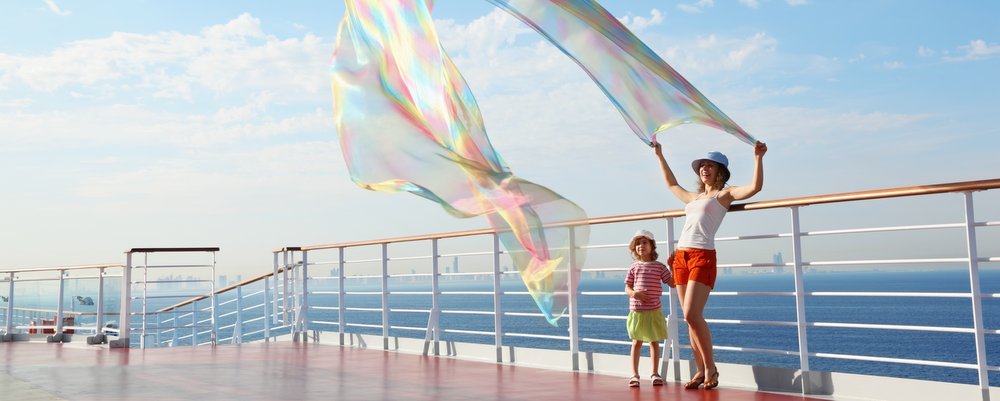 Norwegian Cruise Line
While adults will be content with sitting on deck and admiring the dramatic scenery of the Norwegian fjords, Norwegian Cruise Line has thought of everything when it comes to entertaining restless children and teenagers. Gigantic water parks and a three-story sports complex featuring rock climbing, rope courses and crazy golf are perfect for kids who can't sit still, while those missing their video games have a dedicated area with PlayStations, air hockey and arcade games to keep them entertained. There's also a wide range of options for dining with sushi restaurants and 24 hour pizza replacing formal banquets.
Royal Caribbean
Featuring everything from surfboarding to skydiving simulators, Royal Caribbeans cruises may be full of gimmicks but they're a playground for children and teenagers. Adults can lie back and bask in the sun by one of the many pools safe in the knowledge that their kids are being entertained by a variety of activities including ice-skating, zip wires, sports tournaments, karaoke and even learning how to mix records at the Scratch DJ Academy. After dark, there are West Ends shows, comedy performances and bionic bars as well as a variety of restaurants catered towards all tastes and ages.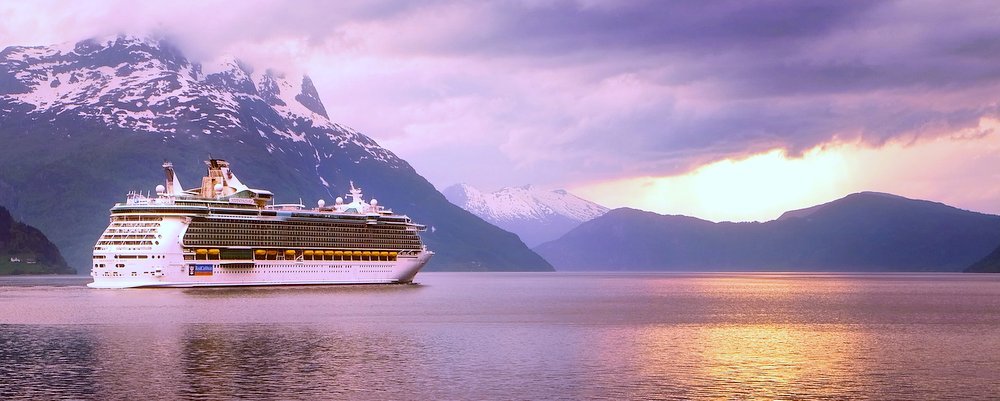 Holland America
If you plan on taking a couple of teenagers on a cruise, Holland America is one of the best options for keeping them entertained. An entire deck is devoted to teens, accessed via a secret passageway and crammed full of everything from fun swimming pools to juice bars and even nightclubs. The main area of the ships have all the usual features such as relaxed pools and soothing spa treatments for the adults, a variety of sports activities and plenty of fun for younger children including sports competitions and waterslides.
Hurtigruten
If you're up for a real off the beaten track adventure, but are happy to leave your backpacking days behind you, expedition cruise lines like Hurtigruten will take you to the heart of the snow-covered action in the Arctic and Antarctic. The larger ships in the 14 ship fleet will appeal to those who like a sociable vibe, and you'll get to know your fellow adventurers quickly as you share the excitement of searching for polar bears, watching the Northern Lights, hiking Icelandic volcanoes, skiing a huge glacier, snorkelling in Antarctica or watching glaciers calve in Greenland.
Itineraries
Classic itineraries follow the stunning Norwegian Fjords, from Bergen just across the North Sea from Scotland, through Trosmsø, known as the gateway to the Arctic, and up to Kirkenes at the extreme northeast of Norway, 400km north of the Arctic Circle, which is touching distance from the Russian border. You could also choose to sail on even higher to Arctic Island Spitsbergen in the Svalbard archipelago or Greenland, across to Iceland, or choose a South Pole expedition to Antarctica via the Chilean Fjords in South America.
---
Emma Lavelle is a UK based writer and photographer and has her own blog Field and Nest.
---