To the outside world, Singapore is most often perceived as a business-minded, straight-laced city. In the exotic and fun-filled paradise of Southeast Asia, Singapore can seem a bit dull. But travellers to this small city-state may be surprised to learn that Singapore is a beautiful, charming and exciting city! In this article we'll eschew Orchard Road and the CBD and instead discover some of Singapore's lesser-known attractions and activities.
Rainforests and Treetop Walks
Perhaps the most surprising aspect of Singapore is its natural beauty. Far from a concrete jungle, Singapore is actually a green city that offers ample opportunities for visitors to get out and explore its wild side. One place to do just that is the Central Catchment Nature Reserve, a large green area located right in the center of Singapore. The reserve has hiking trails, old-growth forests and a diverse array of fauna, including wild monkeys!
The reserve's chief attraction, however, is the Treetop Walk. This free attraction is a 250m long wooden suspension bridge that travels over the treetops at a height of 25m. The quickest way to reach the treetop walk is via a 3km long trail from the Singapore Island Country Club, though it can also be accessed from the MacRitchie Reservoir Park via a 4.5km long trail.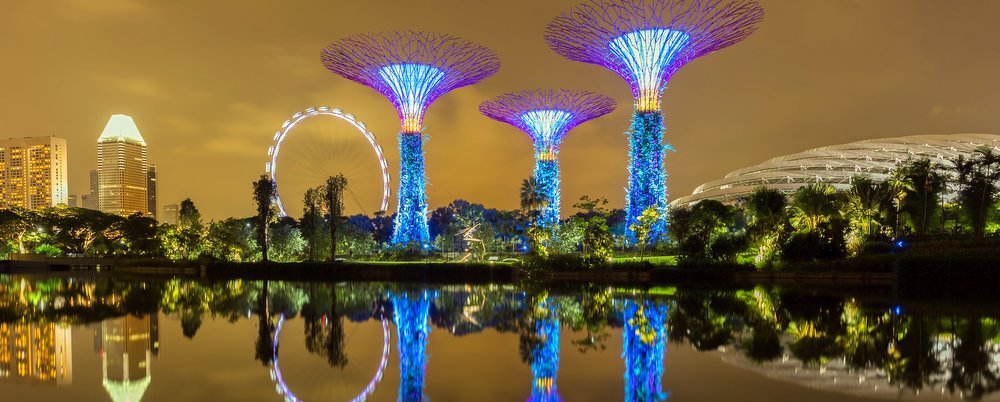 Another botanic splendor that opened recently is Gardens By The Bay located near Marina Bay Sands. This horticultural attraction boast over 100 hectares of gardens comprising some of the rarest plants in the world. Already iconic, the Bay South area of the gardens offer the Supertrees which collect rainwater, generate solar power and offer a 128 metre Skyway for a bird's eye view of the Financial district.
Blackjack Tables and Infinity Pools
In the zero-sum game of tourism dollars, Singapore's conservative reputation was costing the country money. So Singapore decided to loosen up a bit and in 2005 set out to make itself a world-class destination with integrated resorts including gaming. That's where Marina Bay Sands comes into play. Completed in 2011 at a cost of $8 billion SGD, Marina Bay Sands is the world's second most expensive casino property. It's safe to say the money was well spent. Occupying a prime piece of waterfront real estate, adjacent to the CBD, Marina Bay Sands is one impressive building!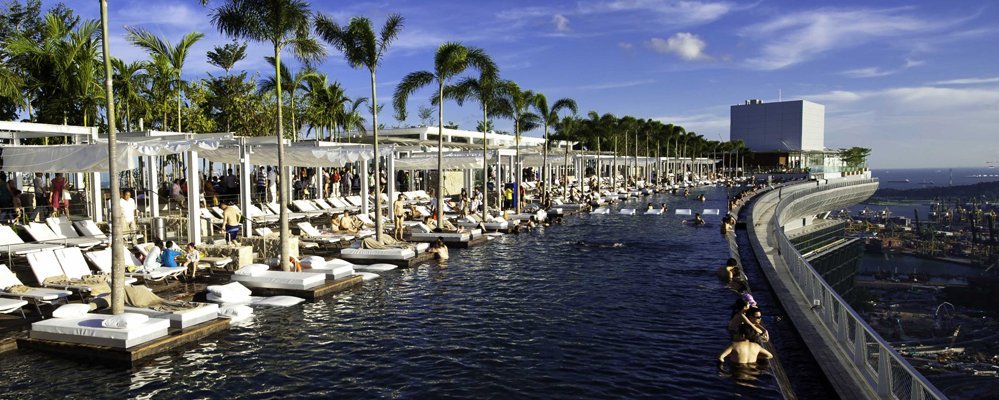 The exterior design is wild, with three towers that are connected by a boat-shaped rooftop. The 55-story property's centerpiece is its hotel and casino, with 2500 rooms, 600 table games and 1500 slot machines. There is also a shopping mall with over 200 shops, 70 eateries and an ice skating rink.
There is a nightly light and water show, which be viewed from the riverside promenade, and shoots laser lights into the sky over the CBD.
Though the true highlight of Marina Bay Sands is its rooftop SkyPark. This is where hotel guests spend their leisure time, lounging by the infinity pool and enjoying the excellent views of the Singaporean skyline. For the public there is an observation deck, lounge bar and restaurant.
Mosques and Boutique Shops
The neighbourhood of Kampong Glam along with Arab Street comprises one of Singapore's Muslim districts. The area has an interesting ethnic mix of Malay, Arab and North African people, which is visible in the various restaurants, cafes, sheesha houses and textile stores that are scattered throughout the area. In the center of Kampong Glam is the Sultan Mosque, with its signature golden dome. This is the most important mosque in Singapore and a popular tourist attraction.
Just a block away from the Sultan Mosque and parallel to Arab Street is Hajii Lane, Singapore's newest and trendiest shopping district. For locals, the secret is out and Hajii Lane is a popular shopping and drinking spot, however tourists may be surprised to find cutting-edge boutiques and hip bars in such a traditional area. While it's not going to replace Orchard Road anytime soon, Hajii Lane is worthwhile stop for anyone looking to escape air-conditioned shopping malls and discover something new.
Strobe Lights and Pounding Beats
Exciting nightlife probably doesn't factor in most people's reasons to visit Singapore. Those people have never been to Zouk. While alcohol, as it is everywhere in Singapore, is shockingly expensive, Zouk more than makes up for this with its internationally acclaimed DJs, spacious dance floors and fashionable clientele.
The club has been at the forefront of Singaporean nightlife since 1991 and even 20 years later, it is regularly touted by international magazines as one of the world's best nightclubs.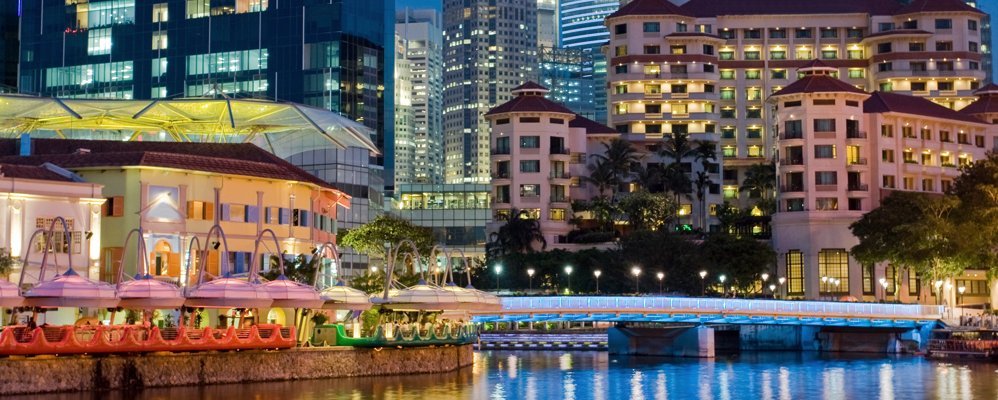 The most recent addition to the night life in Singapore is Michael Ault's Pangaealocated in Marina Bays Sands. Offering a claimed 'intimate environment', it is luxuriously styled as the ultimate nightclub for the after hours and upwardly mobile crowd offering a similar decor to its name sakes in New York and London.
Just down the river from Zouk is the nightlife district of Clarke Quay. This riverfront promenade comprises dozens of nightclubs and restaurants and is covered by a giant pavilion that ensures the party continues rain or shine. Large clubs in Clarke Quay include Attica, home to a legendary ladies night, the very posh Forbidden City and Zirca. Clarke Quay's atmosphere, while jovial, is upscale, so partygoers should dress appropriately.
Singapore Practical Information

Helpful Information

Police: 999
Ambulance/Fire: 995
Police Hotline: 6225 0000




Best Time To Visit

Singapore is located very close to the equator and enjoys relatively consistent weather all year.


Quick Facts

Country: Republic of Singapore
History: See Wikipedia
Currency: Singapore Dollar (SGD)
Language: English, Mandarin, Malay, Tamil
Time Zone: +8 UCT

Population: 5.1 million