You find yourself in a city and wonder what to do—it could be a strange city far from home or your very own city that you have never taken the time to explore. You may only have a day or so, or longer. Every town has a few common characteristics; either big doses of exciting vibes or, at the other end of the scale, those literally referred to as the 'back of beyond.'
Great cities to spend time in will have fantastic food, a dynamic culture, incredible architecture, and something totally unique about them that makes you go 'wow.' It could be the great location, sports, shopping, nightlife, the weather, or simply the people, possibly friends. You may have to look a bit harder in those 'back of beyond' cities for a hidden gem waiting to be discovered.
1. Wake Up Your Taste Buds
Whether you are a dedicated foodie or not, everyone has to eat. Barcelona with its crowded streets of tapas bars, cozy gastropubs in London offering Sunday roasts washed down with your favorite pint of ale, and Shanghai with its vast array of Michelin-starred restaurants and hole-in-the-wall venues. The list of cities is endless for travelers to gorge their way through a day. Your eyes will greedily devour handheld street nibbles to masterful plates of contemporary dishes worthy of a famous painter, long before that first mouthful. The food of a city reflects its history and the culture of its people.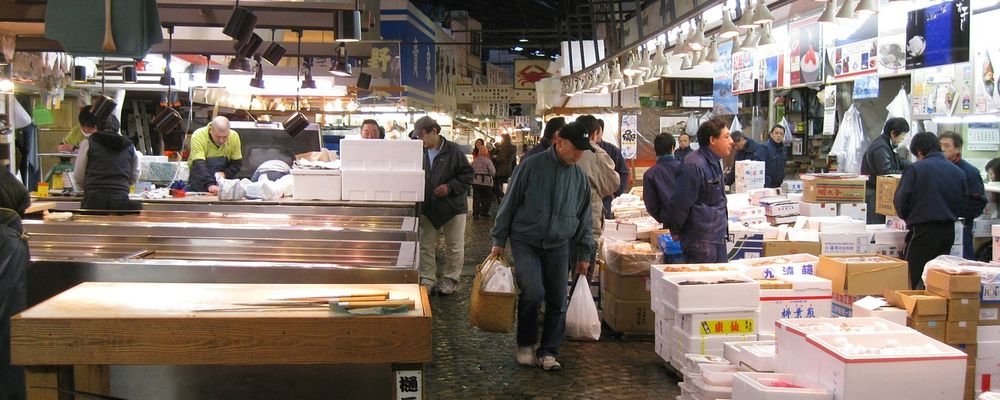 2. Meander the Markets
Certain cities may be famous for their shopping. But, before you get caught up in this homogenized exercise, check out the diverse local markets that will entertain you for hours. Tel Aviv's Camel Market literally hums with humanity, animals, and hummus. While Tokyo's Tsukiji Fish Market is awash in ice and squirming sea creatures and is regarded as sushi heaven. To blow your mind visit Morocco's Jemaa el Fnaa market in Marrakesh. The smells, the colors, and the snake charmers will assault your senses. Finally, the flea markets in Paris are a treasure trove of everything a human could wish to consume, wear or horde.
3. Hunt for Street Art
The world's cities have become blank canvases for talented street artists to throw their paint onto. Of course, you can always go to one of the famous art galleries in the world, but some of the best contemporary and imaginative art can be found splashed on a corner wall, a mammoth building, or down a grungy laneway. You really don't have to put your foot through a doorway; just pace up and down sidewalks to get a dose of the city's social, political, and cultural stance in eye-popping color. From the famous streets of Penang to Buenos Aires, Berlin to the seaside town of Valparaiso in Chile, the streets are alive with mesmerizing expressions of creativity.
4. Chase the Good Time Sounds
Follow the sounds that make you smile and do a little dance. Contemporary or traditional, bespoke backroom bars or thumping nightclub venues, even walking down a street where a busker has set up to show off his musical talent. Havana, with its rumba pulsating in cobbled streets, the blues bars and underground clubs of New York, and the country twang to be heard in Nashville. Every country has its national dance that appears in the city streets: tango in Argentina, samba in Brazil, and salsa in Cuba.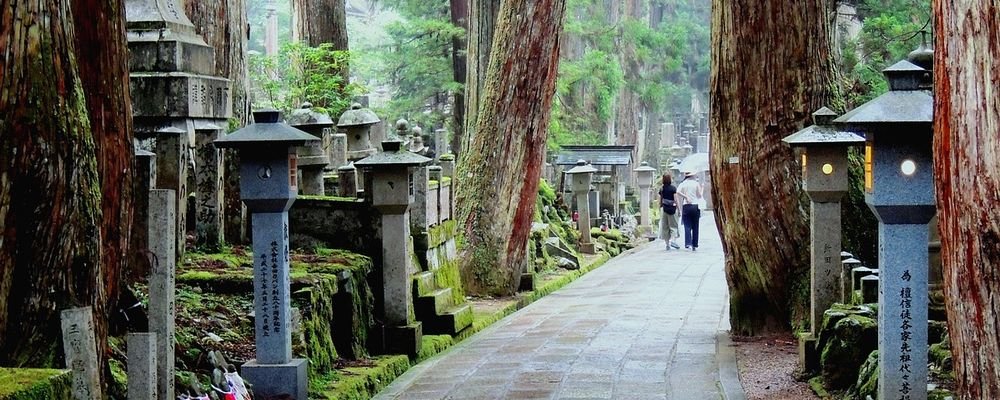 5. Visit a Cemetery
Visiting a cemetery may not be everyone's idea of something to do in a city. Still, it's an insight into a city and quite often a haven from the hustle and bustle of city streets to many travelers. Some are historical landmarks where many famous people have been buried. In contrast, others are quirky and eccentric, displaying cultural burial traditions. Whether you are into dark tourism, a ghost hunter, or simply appreciate the quiet beauty that can be found amongst the dead, visiting a cemetery gives you a different perspective on the city it's in. Romania's Merry Cemetery in Săpânța has every grave decorated with a scene from the deceased's life, more than 200,000 Buddhist monks have their memorials in Okunoin that is located in Koyasan, while the Waverley Cemetery in Sydney is perched on cliffs overlooking the South Pacific and is the resting place of the famous writer, Henry Lawson.
Have fun and an open mind, no matter what city you may find yourself in.
---
Gail Palethorpe, a self proclaimed Australian gypsy, is a freelance writer, photographer and eternal traveller. Check out her website Gail Palethorpe Photography and her Shutterstock profile.
---