With Dubai being as popular as it is, sometimes you don't have all the time that you would like to be able to explore all that this wonderful city has to offer. If you find that you only have a day to venture out and see all you can see, we've put together a one day in Dubai itinerary where you can get a taste of fun, culture and unforgettable memories.
Big Bus Tours
You'll want to get an early start so that you can visit as many places as possible. Take in the city's captivating skyline from the comfort of an open-top bus that will take you on a tour down Sheikh Zayed Road with stops at Burj Khalifa, Jumeira Mosque, Dubai Marina, the Old Souks, and may other attractions. The Big Bus Tours offer a hop-on and hop-off option in case you want to further explore any of the stops on the tour. Along with this tour, they provide you with a guide inside the bus that provides the history as well as the entertainment. They will point out all the interesting facts for you to know and look out for as well as giving you plenty of time at each stop to look around and take pictures with your loved ones.
Dubai Mall and Dubai Fountain
One day in Dubai itinerary wouldn't be complete without a visit to the Dubai Mall and the Dubai Fountain. It's almost impossible to capture the massive nature of this mall without seeing it with your own eyes. Filled with shops, restaurants, movie theaters and an indoor ice skating rink, you could spend days inside this gigantic mall. Each family member can find something to enjoy with offerings for people of all interests and ages.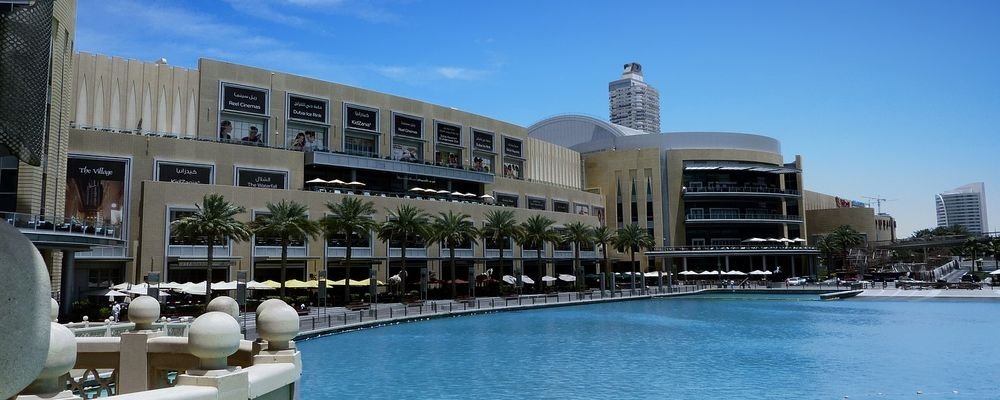 The famous dancing Dubai Fountain is just outside the mall and is known for having the largest choreographed fountain system in the world. With an intricate light show set to music from around the globe, you won't want to miss it! The shows begin in the afternoon and take place every half an hour. Imagine the view of the fountain show with the sunset as the backdrop!
Another attraction inside the mall is the Dubai Aquarium and Underwater Zoo. This aquarium is the largest of its kind in the world and has over 140 species of marine life. Take your family with you as you walk through the 48-meter long tunnel and watch in awe as the aquatic creatures swim about in their massive habitat. If you have the time and the courage, opt to go snorkeling or shark diving for an incredible experience. You can also take your little ones to have encounters that are not as intense with some of the rays and other animals inside the aquarium.
And for the finale, make your way to the ice-skating rink and join one of the many sessions that they have to offer. Each session run for about 90 minutes and invites you to practice your skating skills. If you prefer some music in the background, sign up for the session with the resident DJ and the lights that turn the rink into a disco atmosphere. What a great way to bond and laugh with your loved ones as you slip and slide on the ice!
Cheeky Monkeys Dubai
After a tour around Dubai, your kids will probably be tired of sitting around and are ready to let off some steam. Cheeky Monkeys Dubai is the perfect place to take them so they can have fun in this unique indoor soft paly area with over 3000 square feet of slides, trampolines, climbers, clubhouse, ball pits and more. Once you walk in with your kiddos, the first thing they will notice is all the colors and designs that will stimulate and attract their curiosity and interest. Unlike other play areas, Cheeky Monkeys Dubai has designed this venue with the purpose of educating kids through fun and entertaining activities. You'll enjoy watching your kids in an environment where they can safely learn and grow through an interactive playground. All five senses will be engaged as your kids participate in these hands-on activities.
Cheeky Monkeys Dubai is divided into four stations: Soft Play, Toddlers Play area, Life Size Clubhouse and Arts and Crafts. In the Arts and Crafts Garden, your kids can awaken their inner artist. They'll have their choice of art supplies in order to create whatever they are drawn to. Inside the Monkey Clubhouse their imagination can come to life as they make-believe different stories inside the play kitchen, living room and supermarket. Cheeky Monkeys Dubai also provides block stations for building with Legos, a kids salon and an open gym so they can experience a bit of what it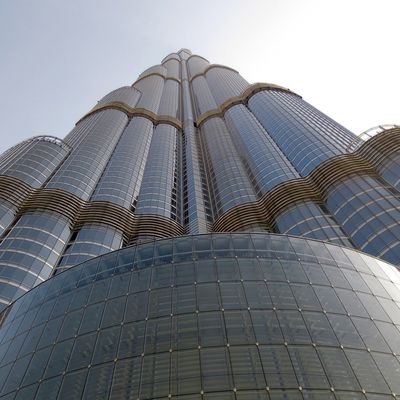 would be like in the real world when they grow up. These different areas of play allow your kids to develop essential skills that they will need to be confident and successful individuals.
Burj Khalifa
As your one-day in Dubai itinerary comes to an end, Burj Khalifa is your last stop for the night.A great tip to keep in mind is that you can go through the Dubai Mall to get to Burj Khalifa. Make sure to book your dinner in advance so you can have the full luxury experience of dining on the 122nd floor at the Atmosphere. It's the world's tallest restaurant and unlike any other experience you've had. Before you sit down to eat, marvel at the 140 floors that make up this magnificent architectural structure that is the tallest skyscraper that exists today. Take advantage of the evening sky and go out on the observation deck on the 148th floor to witness the unforgettable sight of the city at night decorated with all the bright lights. Don't forget to take pictures from one of the highest points you'll probably ever get to experience!