The world's top golf resorts entice the dribblers, the slicers and the putters to play on their lush courses with their sticks. And if you have to bring a partner or the family crew, the five resorts below will not only give you plenty of time to satiate your golfing passions, they'll also give everyone else experiences that will linger in their memories. Melding together sheer luxury, mouthwatering meals, intoxicating wine cellars and mind-boggling scenery, they're the complete golfing holiday package. You will be playing like a pro, even if you're a hacker.
Laucala, Fiji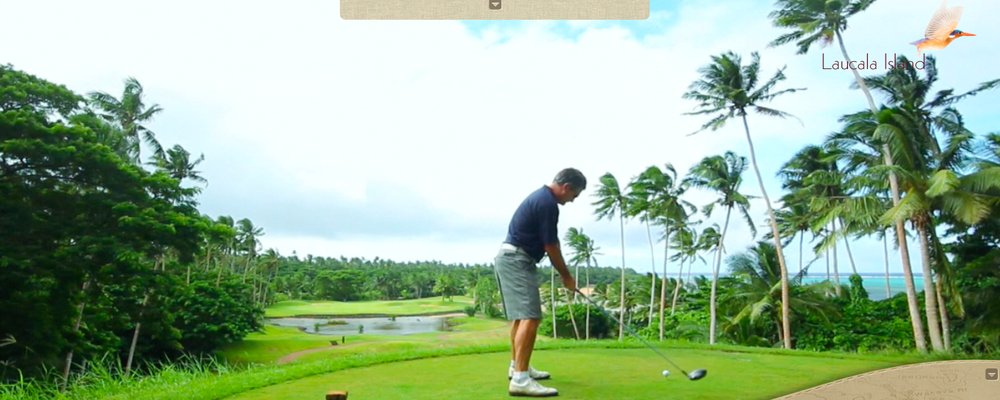 Offering a golfing experience with Fijian hospitality and elegant bure accommodations, Laucala is definitely for those with partners who do not golf. A private island with a significant wow factor happening, even your arrival is a grand affair in the resort's private jet. Booming surf, volcanic mountains and stark cliffs become your domain as you hit that ball on the incredible 18-hole golf course designed by David McLay-Kidd. Laucala has a spa enclave where you can pamper the mind and the body with traditional Fijian therapies. Think of a world of hibiscus footbaths, hot and cold stone signature experiences and wondrous Vichy showers. It's ultimate bliss out time without any crowds, as there are only 24 villas.
Banyan Tree, Phuket, Thailand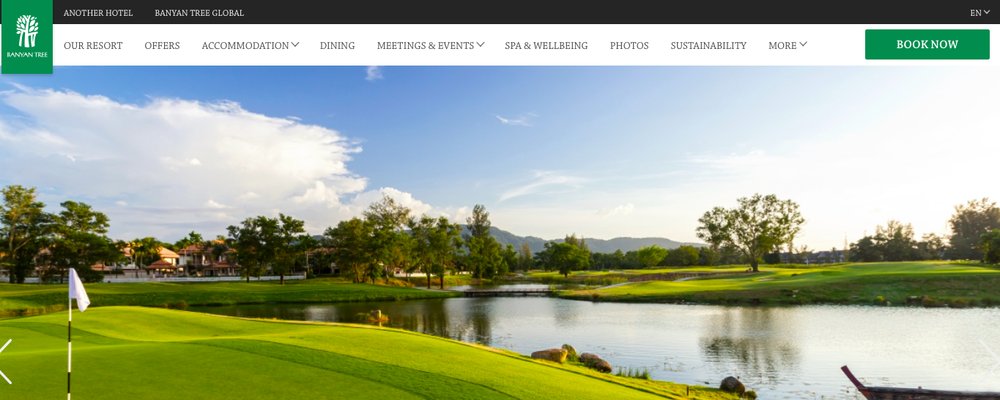 Touted as being "your sanctuary for the senses", Banyan Tree Phuket gives you a sophisticated Thai experience, whether you are chasing a golf ball or not. The par 71 golf course designed by Paul Jansen will test your skill as you attempt to avoid water graves. All of the private and elegant villas are set in lush tropical gardens with their own swimming pools for skinny-dipping moments. When your muscles are tight from their daily golfing workout, the spa awaits to ease your aches with ritualistic massages using herbs and oils. The surrounds are a haven of exotic and fragrant gardens and saltwater lagoons where you can strike a lotus position and wipe out the world around you.
Terre Blanche, Provence Côte d'Azur, France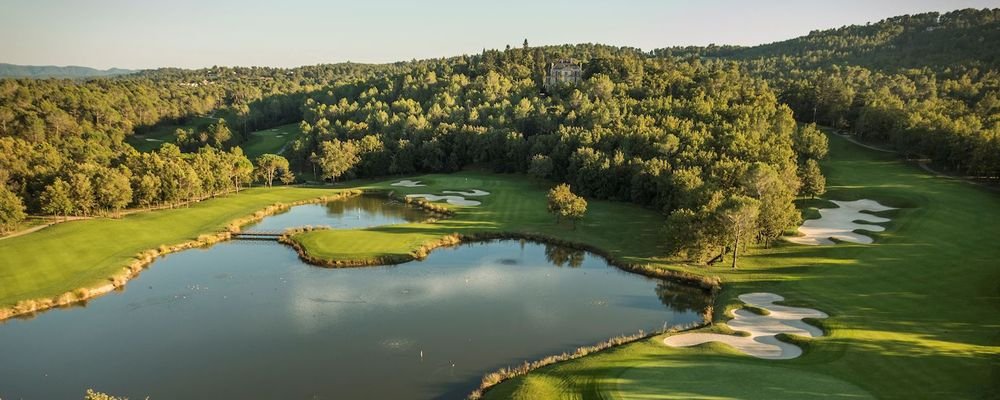 An oasis for golf junkies, Terre Blanche is snuggled into the stunning landscape of Provence Côte d'Azur. It's home to two international courses, Le Château and Le Riou. Opened in 2004 and designed by Dave Thomas, the golf courses are a natural wonderland featuring the designer's signature bunkers of indented edges. The bonus for the hacker is a training centre that's one of a kind in Europe. This twinkling five-star resort also has a luxurious spa where wafts of rosemary, myrtle and lavender will soothe your soul. Provence region is where you can indulge your inner-gourmand with bouillabaisse or quench your thirst for grapes with a stunning Trebbiano or a fruity Syrah.
Kauri Cliffs, Northland Region, New Zealand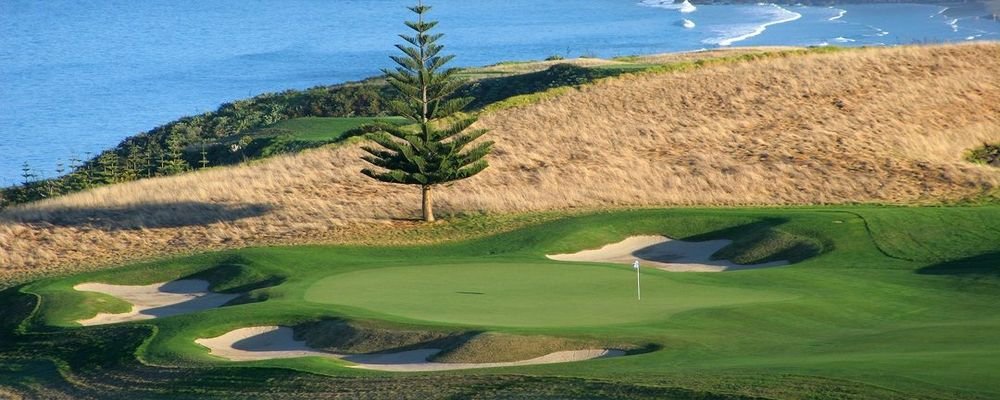 From the first tee to the last, you'll have plenty of wow moments when playing and staying at Kauri Cliffs located in the stunning Bay of Islands. Perched above the Pacific Ocean in Matauri Bay, it's ranked 37th in the Top 100 Greatest Golf Courses in the World by Golf Digest. The course runs the gauntlet of forests, farmland and marshy ground with 15 holes overlooking the water and six breathtaking holes clinging to the cliff edges. The Lodge is decadent and palatial, with every spacious guest suite overlooking panoramic grounds. Resident cottages allow for those with super big wallets to wallow in their own enclaves of debauchery. Imagine chef service, a well-stocked bar, a large verandah to swan around in your Prada outfit and your very own private swimming pool.
Borgo Egnazia Hotel Villas Golf Spa, Puglia, Italy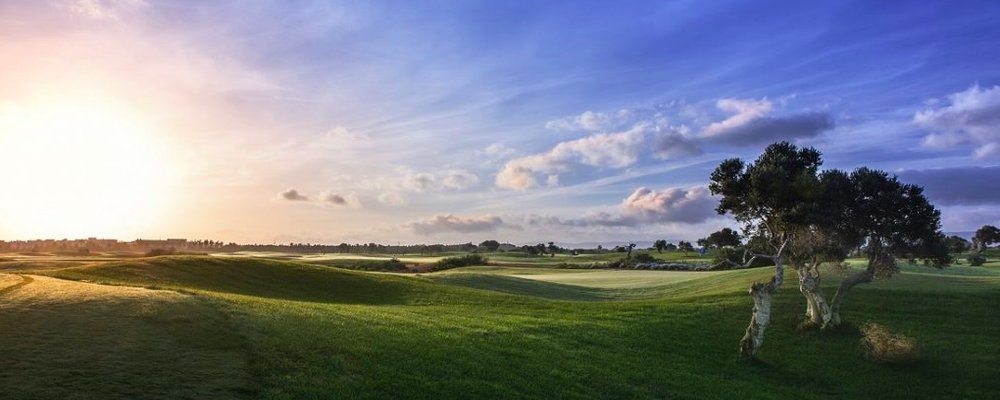 A member of The Leading Hotels of the World, Borgo Egnazia Hotel Villas is the stuff of dreams. Step into an Italian fantasy where the look of cream stonewalls, private swimming pools, and elegant soft furnishings create a traditional style reminiscent of vacation homes of Italian aristocracy. f your wallet won't stretch to your own domain, there's a lush 63-room hotel where you will be overindulged. You can take advantage of a Roman-inspired spa for pampering sessions, and a private beach club for sundowners. The all-important 18-hole golf course of lush green fairways runs down to the Adriatic Sea.
---
Gail Palethorpe, a self proclaimed Australian gypsy, is a freelance writer, photographer and eternal traveller. Check out her website Gail Palethorpe Photography and her Shutterstock profile.
---