You won't have to get up early to get the train to Tigre for a day's excursion from Buenos Aires. You will find, like I did, that nothing cranks up until about 10am when the first sleepyheads deign to get out of bed.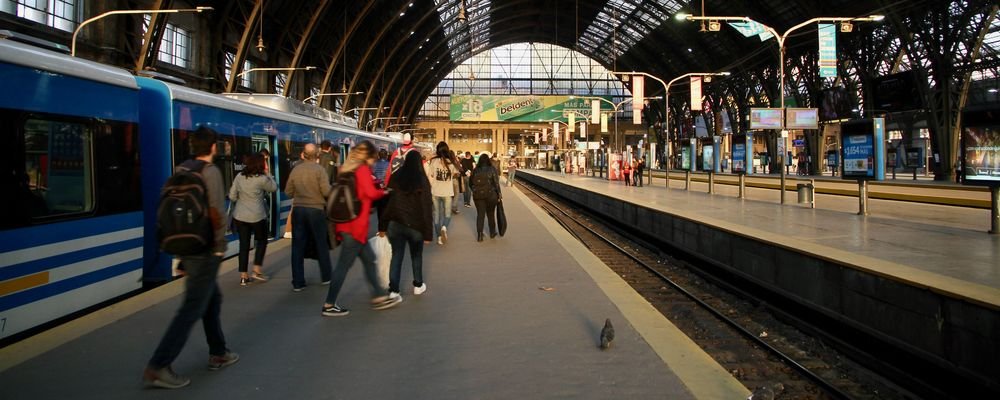 A die-hard crew of rowing enthusiasts gets up early to beat the alarm clock. Or maybe it's to beat the undulating wash of the numerous boats that ply the rivers and wetlands of the expansive Paraná Delta. Anyway, I basically had the train to myself, apart from a couple sharing their mate and two security guards aloofly standing by one of the doors.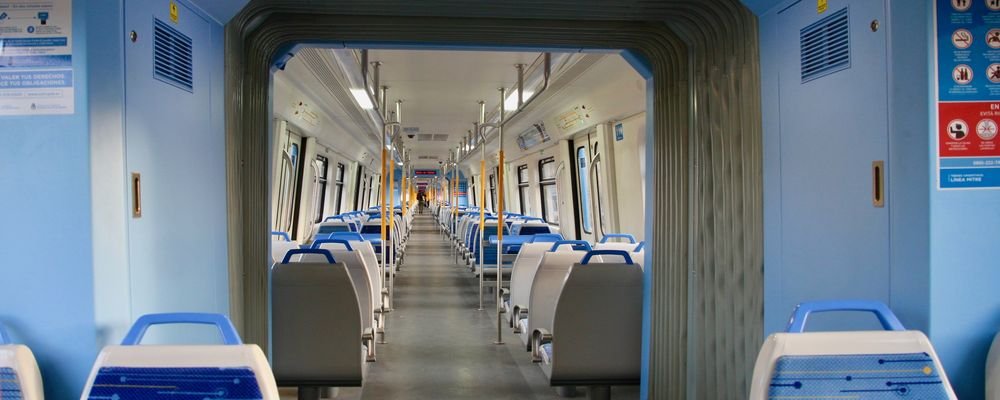 There are plenty of organized tours to Tigre, which sits about an hour north of Buenos Aires. If you are like me and hate to be told where to go, when to eat and what time of the day you have to hurry back for your scheduled return, the trip is easy to do in solo mode, without the need to be mollycoddled.
The whole town of Tigre is set up to accommodate tourists, and upon arrival,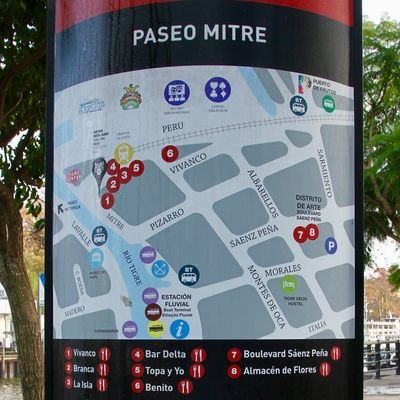 you will find the wharves jammed with boats sitting right in front of the train station. When you want to go further afield, there are plenty of tourist-signs to let you know where everything is.
Retiro Station, opened in 1915, is worth checking out either before or after your train ride, as it's one of Argentina's largest railway stations. British architects created the Edwardian-style monstrosity, with its steel structure coming from England and reassembled in Argentina.
For many years it was considered to be one of the finest examples of structural engineering in South America and one of the most beautiful buildings in the world. If you have a case of the munchies before or after your trip, you can pig out on local traditional street food from craggy hawkers perched at the entrance selling everything from empanadas to pancho (hot dogs) and tortilla.
Heading off somewhere is always an adventure, and when the train took off for Tigre, I was eager to see the sights along the way. I had been warned that the area around the train station is not exactly prime real estate, as this is where the government housing is located, so the dilapidated graffiti sprawl of box-like buildings was no surprise.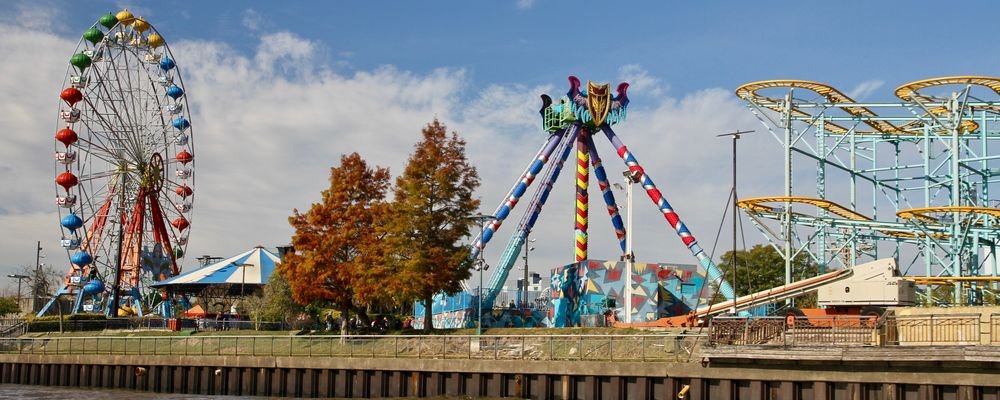 The train took off past the train-graveyard of rusty hulks, graffiti sprayed of course, through the container stockpile and shanty housing into what appeared to be much more genteel neighbourhoods with stately homes and cute corner cafes. The journey takes you past the racetrack, with its mandatory few steeds being put through their paces in the early morning mist. Next came lengths of the "arses" of buildings, smothered in vines and more outlandish mural art.
On the train, you actually get to see the authentic Buenos Aires in a different light to that of the tourist-trodden paths. Autumn leaves draped trees in fiery blazes of colour, and rooftop cement water tanks, occasionally steel, weighed down most of the buildings.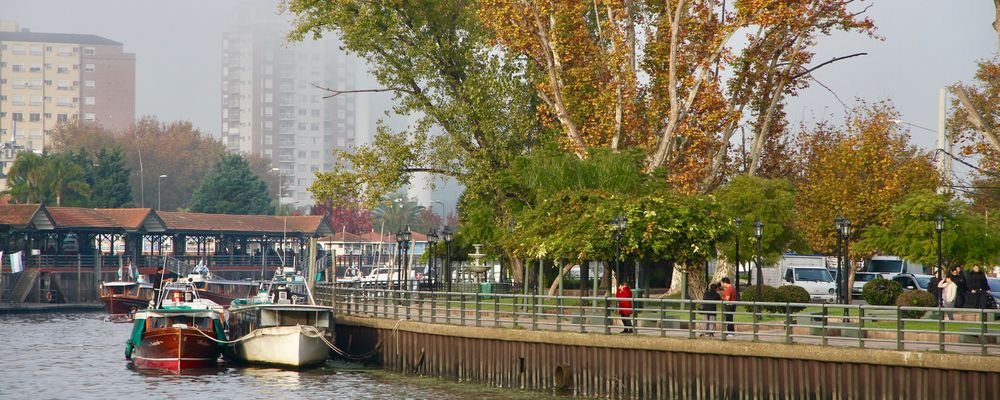 Founded in 1820, Tigre is perched on an island created by numerous rivers and streams. Apparently, in its early years it was the hunting ground for jaguars, hence its name.
Settled by Europeans, Tigre's port served the Delta region and the other ports upstream along the Paraná River. Today, it's a thriving area for upmarket tourism, those who like to row, city refugees and even pop stars, such as Madonna.
There is a naval museum for the curious folks plus a Mate Museum (with its own mate bar if you care to partake of this traditional brew), or if you want to know the origins of what I call "sipping grass-like herbs through a straw".
Rowing clubs (think upper-crust old English style) abound, such as the Buenos Aires Rowing Club, and restaurants (one, in particular, was cooking lunch of barbecued pig on the grass) line the river where Belle Epoque mansions stand. There's even a casino, if you have the inclination to lose some money before heading to a pub.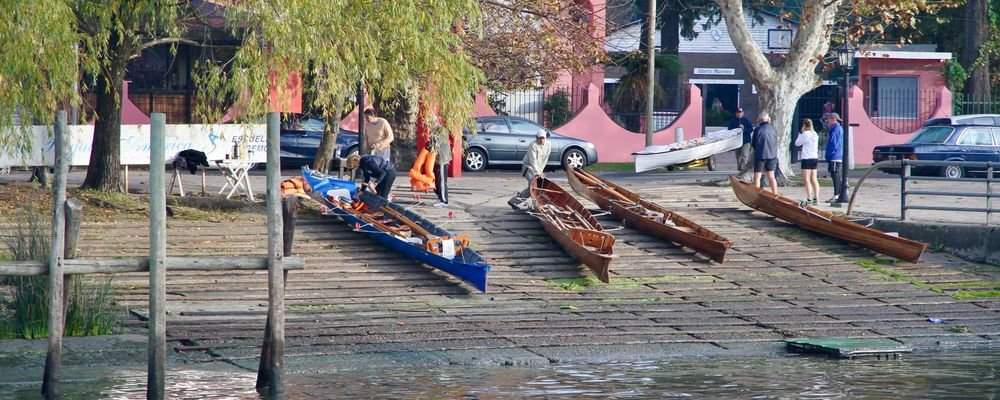 Boats range from sleek motor cruises to floating palaces, vintage mahogany commuter launches and zippy little motorboats. All jostle for their own space on the waterway. You can take the mansion ride for a couple of hours and check out the delta properly, or jump on board a commuter boat and head to the quirky area of Tres Bocas, where people don't own cars. There's always a boat hanging in the air over the riverway.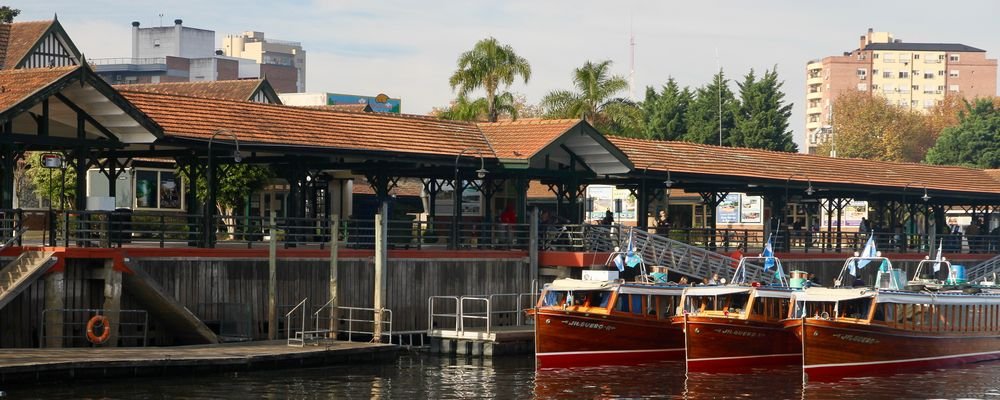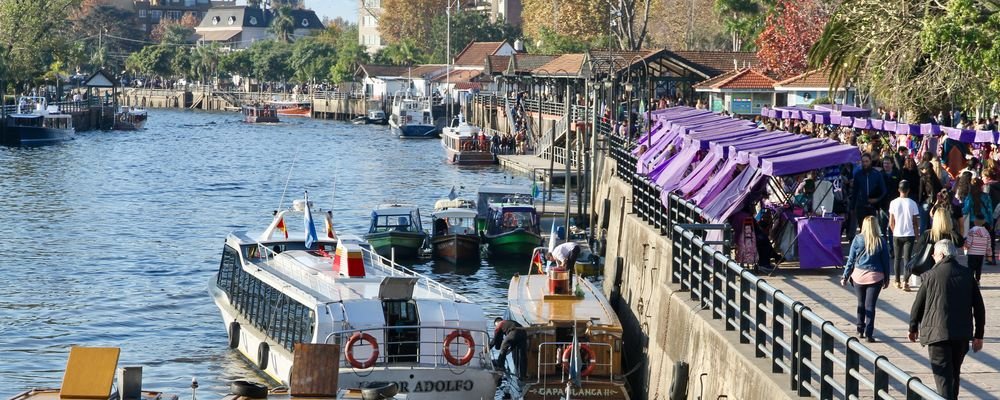 Every house has its own rustic jetty amidst a canopy of overgrown trees casting playful shadows on small streams of every green imaginable. Walking over the neverending maze of rickety stair-bridges, one must wonder what it would be like here during the rain. Some of the creeks are mere mud flats at low tide, while other areas connect the main river in a swollen glory of muddy brown water. The odd quaint cafe or restaurant will appear out of nowhere, as you meander along the uneven pathway, either along the riverfront or inland.
G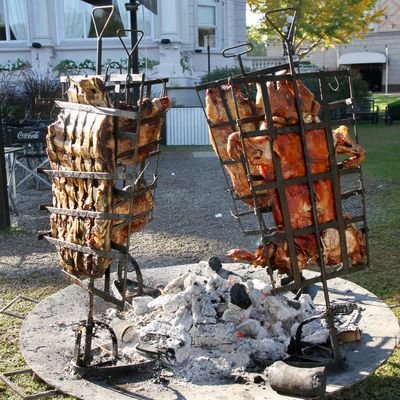 etting back to Tigre is the same as hailing a bus, but it will be a boat. Quirky stalls are dotted around the town, especially at the weekends, where the tourist hordes invade, and you won't get a table in a restaurant unless you have put your rear-end on a seat long before the dinner gong seems to go off.
The Puerto de Frutos, once the fruit port, is perched on the riverside with its swath of designer label boutiques selling everything from household goods in chic shops to traditional breads, meats and cheeses dangling in the sun. The smell of parrillas (aka barbecues) literally soaks the air in beef fat sizzling, as you make your way along the walkway between patrons and restaurant fronts.
Tigre is like a mini water-world and shouldn't be missed if you are staying in Buenos Aires.
---
Gail Palethorpe, a self proclaimed Australian gypsy, is a freelance writer, photographer and eternal traveller. Check out her website Gail Palethorpe Photography and her Shutterstock profile.
---