Whether its business or pleasure that leads you to roam from your home, settling into a hotel is usually the norm when travelling. But understanding how and when to book a hotel is almost as elusive as the trying to get an invitations to the Bone and Skull Society. Fear not, as travel experts FlightHub has you covered with our FlightHub Review of the best hotel hacks that'll save your money and your sanity while you travel.
Optimize your flight purchase and hotel booking to save big
This one goes without saving. When looking to book your ticket, do a quick scan of the hotels offered at a discount on the same aggregate website you're purchasing your ticket from. More often than not, bundle deals are available when purchasing the two together!
FlightHub also encourages you to take a look at what kind of hotel you're going to need on your stay. Is it for business, or pleasure? Don't get stuck paying for industry rates that don't apply for your trip! Many chain hotels have outfitted different locations to serve different cliental, and cater to their needs.
See what makes your hotel special
What makes a hotel stand out? If you break it down, it's nothing more than a place that lets you sleep at night in a bedroom that locks. Making a hotel stand out is one of the driving force behind major hotel chains. Knowing this, most major hotels (and even boutique ones) know that they need to offer their cliental something different to attract both new and returning customers to their beds, instead of the competition's. Call ahead of time and ask the hotel concierge what special services or offers the hotel provides to their guests. Whether it's exclusive reservations to restaurants, or front row tickets to major shows, simply asking is enough for some guests to receive more than they thought they would.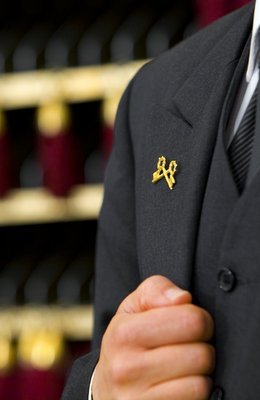 To stand out from the crowd, some hotels for example the Fairmont and Westin, offer their clients complimentary gym attire such as clothing and shoes so that their patrons don't need to worry about packing these often bulky and heavy items in their suitcases when they're on the road. In doing so, the hotels preemptively assess the needs of their clients, allowing them to stay one step ahead of their guest's needs.
For those more inclined to five o'clock wine-ercise, hotels like the Kimpton offer free 'wine hour' in many of their locations, allowing visitors the time to unwind and relax during the hectic days. For returning Kimpton guests, the hotel also offers vouchers to raid the mini-bar in your rooms! Pull out their famous leopard print bathrobes and go wild and pig out on these otherwise cheap treats!
Bring your Chrome Cast with you
A huge hotel hack that FlightHub can't recommend enough is to bring your Chrome Cast with you while you travel. For those who are unaware, a Chrome Cast is a USB enabled device that links your laptop (or PC) and television together, effectively creating a gigantic computer screen on your TV. Forget about hotel movies, bring your Netflix selection with you wherever you go and stream it directly onto the TV. This is great for any traveler looking to unwind from the day, or for parents trying to keep their kids occupied (and not arguing over sharing a laptop screen). FlightHub would like to remind patrons that internet fees may be applied on a per room basis, so check for the rates prior to setting this up and avoid unnecessary fees charged to your room.
Actually leave a tip for housekeeping, they'll repay you in kind with goodies
In a time where people seem to be too preoccupied with pleasantries, actually leaving a tip for the house keeping might score you some bonus point in free goodies! Whether you need extra soap or maybe a few extra chocolate bars under your pillow, be kind to others and see the favor returned to you. Hotels are equipped with the essentials just in case you lose something along the way, so be sure to ask the concierge or leave a lot for house keeping.
Why not also check out 6 Common Mistakes Made In Hotels and the Definitive Guide To Hotel Scams.