Visiting the sandy island of Armona is like taking a step back in time. You can board the ferryboat at Alhao after you have sweated it out under the sun in a long queue to buy a ticket. There is a race to get a good seat and you will be squished amidst the other sweaty day trippers, from those with deep bronzed tans to those that probably should have stayed out of the sun with their blushing bright red legs and those draped in all sorts of anti-sun apparel.
The cluttered foredeck is a dumping ground for buggies laden with fresh produce, brollies, coolers, beach mats, kids' strollers and big blown up beach balls. The ferry is a floating barge of paraphernalia and excited people all chattering away in their own lingo. Armona Island is only a 15-minute ferry ride that drops you into a water wonderland of luscious long beaches.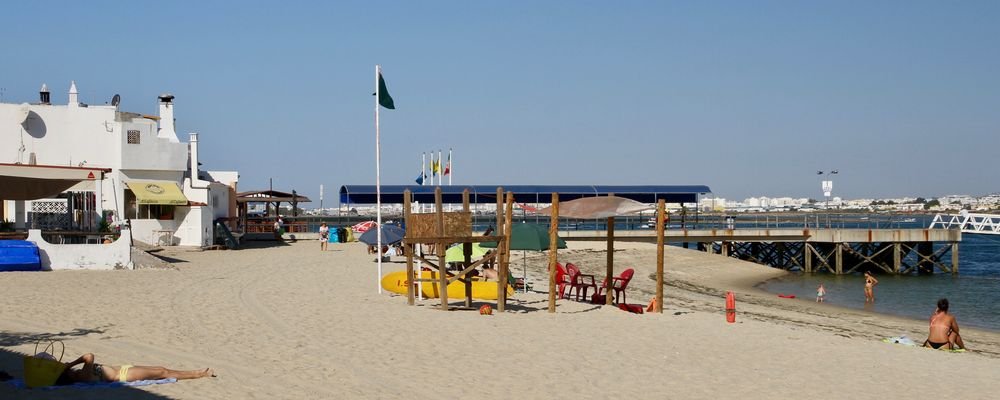 A part of the Parque Natural da Ria Formosa, Armona Island has a permanent population of about 50 people who wallow in being almost off the grid, with the salt water lapping at their door. It's only 9km in length and 100 meters to 1km wide, so you definitely won't get lost navigating your way around the island. No cars, no ATMs, no hotels or clubs, it's sheer unadulterated beachside heaven dotted with quaint whitewashed fishermen's cottages, sometimes draped in bright hues of bougainvillea.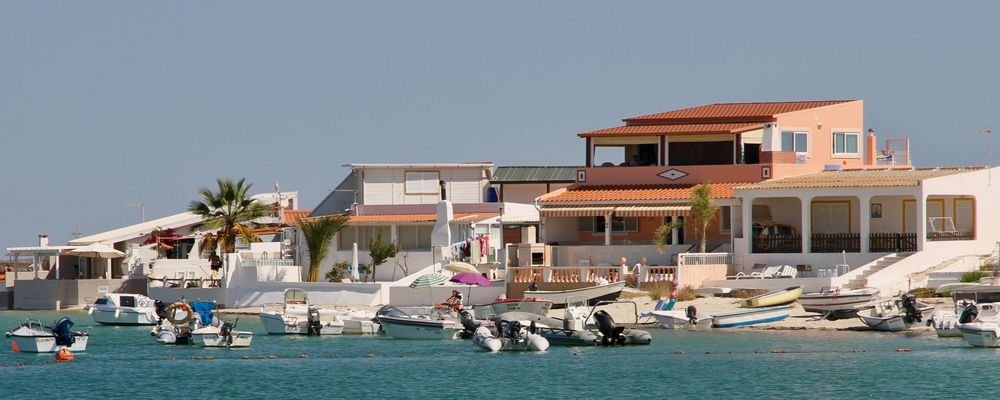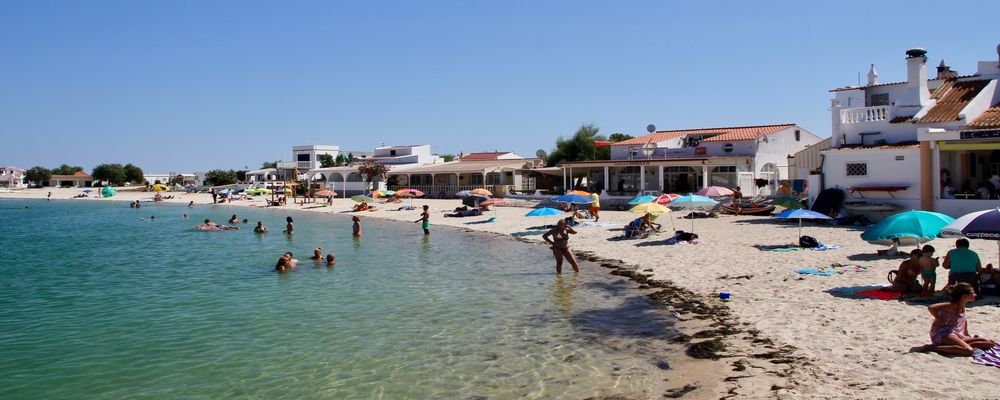 If you wish to totally chill out for a few days you can rent one of the bungalows perched on the sand, grab the ferry to Olhao to stock up on supplies and recline in a hammock with a gentle sea breeze ruffling your hair as you get stuck into reading your book.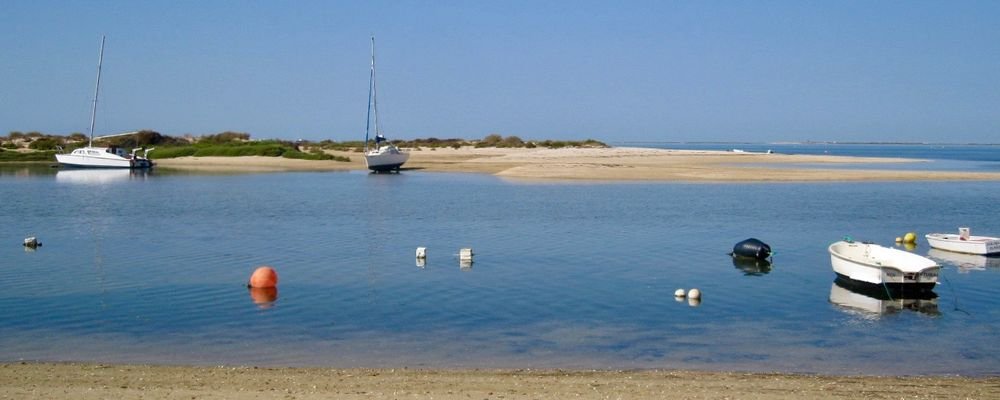 If you feel the need to interrupt your lazy days of decadent nothingness of sun, sand and sea, you can take to a boat or get the sand between your toes and check out the wetland birds, partake of a long lunch of the freshest seafood you will ever devour or blow up your floaties and go to the inland lake for a refreshing dip, without the worry of being taken out into the blue yonder by the tide.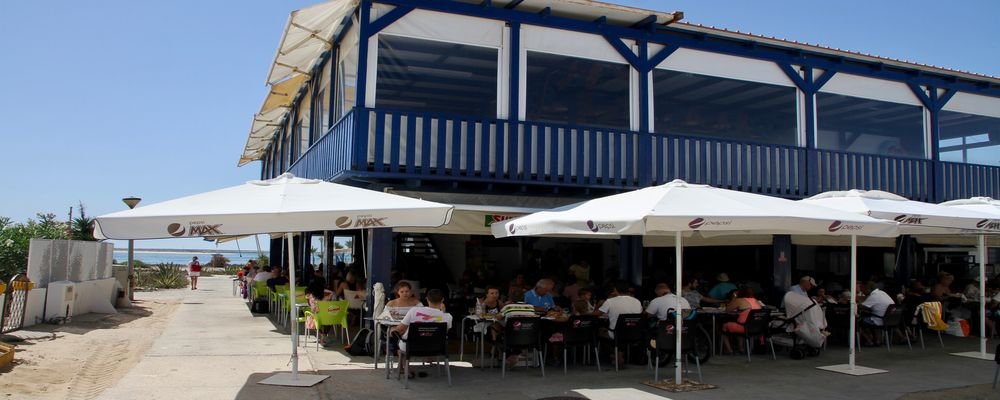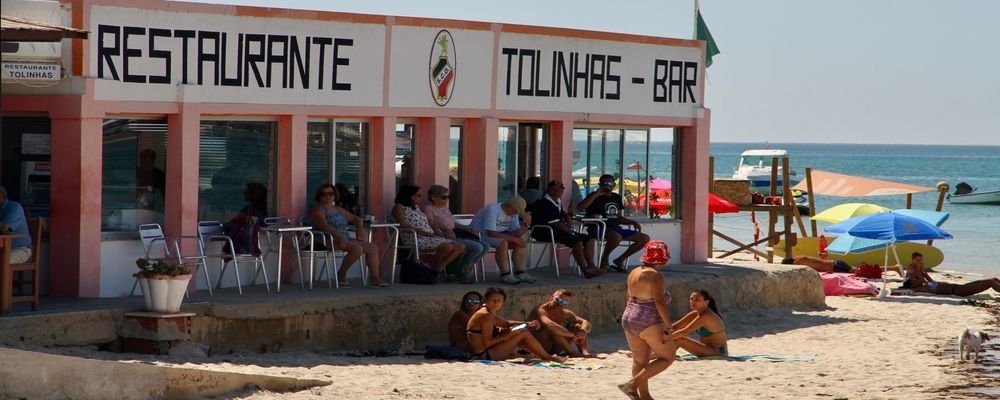 The local cafes serve up coffee that will make your hair stand on end and give you heart palpitations, whilst scoffing down a couple of pastel de nata will send your sugar levels soaring in happiness. Wine tastes that much better when sipping whilst watching a fiery sunset, and the locals' friendly vibe will keep a lazy grin on your face.
Life is simple, sunny and slow on this unspoiled Portuguese island that hasn't really changed much over the years. There is 9km of white sandy shores to walk on the Atlantic side, where you can hustle for a sun lounger and umbrella during the months of May to October when lifeguards are on patrol.
If mingling with other sun worshippers is not your thing, the further you walk along the beach, the fewer footsteps you will see, until yours are the only ones. The tidal lagoon beach is where you can hunt for crabs and clams with the locals, as this is where 80 per cent of Algarve clams come from that are destined for restaurant kitchens on the mainland.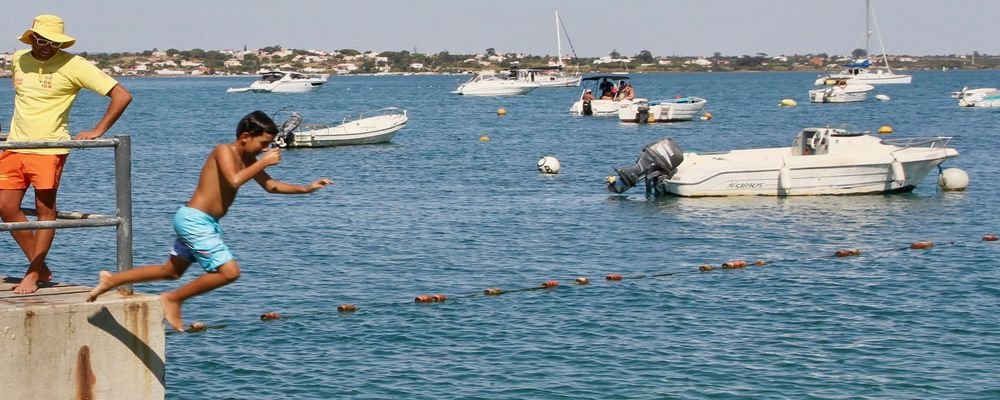 The inland lake area is a desert oasis where kids can romp and create havoc, whilst the main beach where the ferry disgorges its passengers is totally safe for swimming or for youngsters intent on showing off when they leap from the jetty into azure nothingness. You can mingle in the busier spots near the jetty, where families play together in beachside bliss and hungry hordes invade simple cafes whilst admiring the scenic views that may entail almost bare bums at times. At least you can grab a glass of wine at one of the beachfront cafes and watch your kids' antics without the fear of salt water spoiling your wine.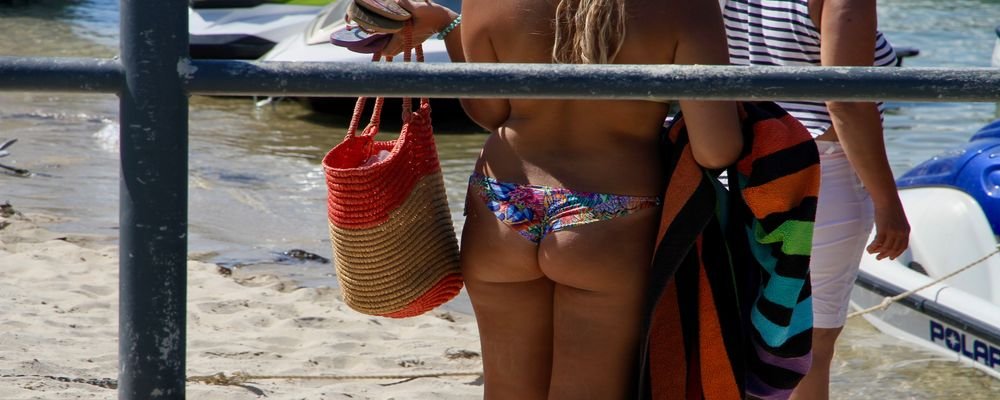 Armona Island is one of the most stunning beach enclaves on the Algarve coastline, but unlike many other well-known beaches along the Portuguese coast, this island does not glitter with overdone hype—it oozes serenity and tranquil calm of the rustic kind.
---
Gail Palethorpe, a self proclaimed Australian gypsy, is a freelance writer, photographer and eternal traveller. Check out her website Gail Palethorpe Photography and her Shutterstock profile.
---