How to Reach Hotel Dorotheenhof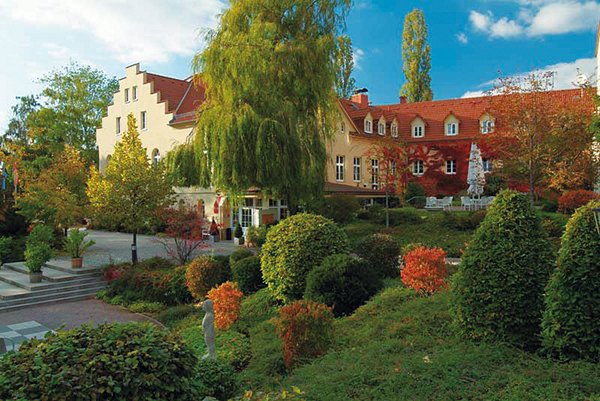 Located in the middle of Germany, Weimar's quaint, sleepy-town demeanor fostered the literary greats Goethe and Schiller, as well as the pianist and composer Franz Liszt, who made his summer residence there. Dig deeper, and you'll find that in the early 20th century, Walter Gropius founded the Bauhaus movement in Weimar.
After a long day of visiting the sights and learning about the city's history, consider retreating to the getaway Hotel Dorotheenhof on the outskirts of Weimar, amid vineyards and green fields with an un-obstructed view of the city's skyscape. You'll need a car to get there!
Hotel website: https://www.wellnesshotel-weimar.de/en/
Hotel Activities and Facilities
Located in its own private park, the hotel delights guests with panoramic views of the countryside. Privately owned and located on several acres of land, the 56-room hotel, with special event pavilions and function rooms, puts a premium on comfort, with stylish rooms and public spaces. Solidly built public rooms and guest rooms give the visitor a sense of privacy and serenity.
The hotel is a series of several adjoining buildings (there are two sets of elevators) and between the corridors connecting the buildings to one another on each floor, there is a lovely office space with lounge chairs, a desk and a desktop computer with instructions for logging onto the hotel Wi-Fi.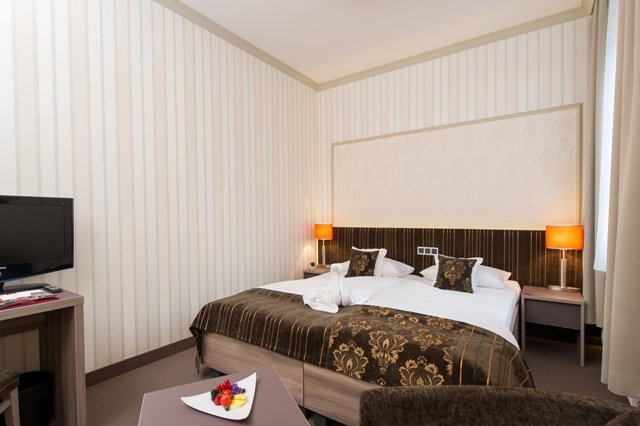 There is also a well-appointed spa with a menu of treatments and massages for those who really want to relax.
Guest Room Assessment
Bed linens were crisp white cotton and included a duvet. There was a comfortable side chair for reading, and wall décor was minimal. Keys are electronic fobs, which are the next level of key card. The bathroom had several extra shelves for personal items and a small, compact shower that delivered a strong water flow. A chic wall heater behind the bathroom door did double duty as a towel heater and room heater.
Sound-proof walls and in-room amenities like a coffee/tea maker, hairdryer, lighted magnifying mirror, bathrobes, a safe deposit box, a mini fridge, along with plenty of light fixtures, wall switches and plugs for charging devices, were all thoughtfully placed throughout the room.
Restaurant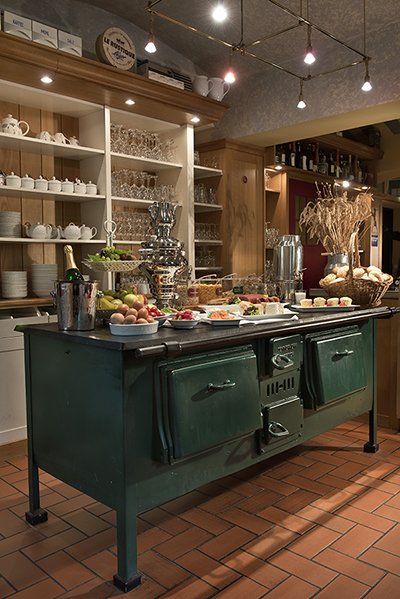 The hotel's prestigious gourmet restaurant Le Goullon features local specialties presented within an elevated dining experience (this isn't a beer hall). If time permits, sign up for one of the award-winning cooking lessons (offered weekly) with the executive chef and sample your finished dish using locally sourced ingredients and paired with a local wine from the hotel's vineyard.
The lavish buffet breakfast included in the room price includes homemade preserves, locally sourced honey, egg dishes, sausages, bacon, plus the local cheeses and cured meats accompany baskets of full-grain rolls and breads.
Why You'll Get a Good Night's Sleep
Because the rooms are sound-proof, the only noises you'll hear are the birds chirping in a frenzy in the early morning hours, if you crack open your window.
Staff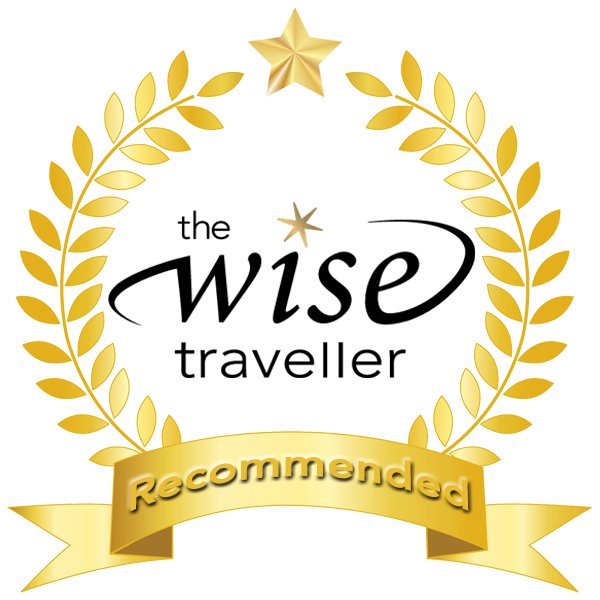 Staff members were professional, efficient and eager to please. I asked for a small pitcher of milk from the restaurant waitress when we arrived so that I could make some hot tea in my room before dinner. She wasn't annoyed in the least to fetch it for me.
Wise Traveller Hotel Dorotheenhof Assessment: 8/10