When you travel it's tempting to try everything the culture has to offer, especially the food. But nothing can ruin a holiday quite as well as a stomach bug. The last thing you want is to spend most of your trip hugging the toilet bowl because of a bad diet decision! Thankfully, there are some simple strategies for keeping your holiday both fun and healthy, and avoiding sickness from local foods.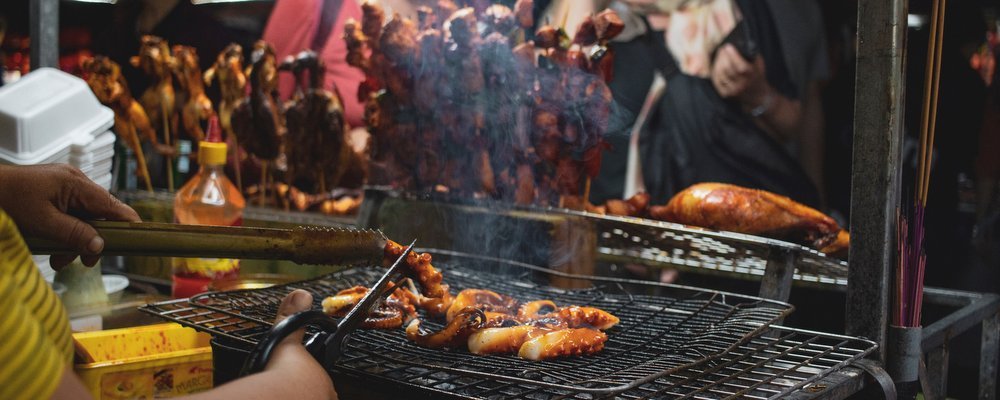 1. Research
Before you go anywhere new do some research. Scope out the safest places to eat by looking for recommendations online or in guidebooks, and seek advice from travellers who have visited your destination and had experience with the local fare.
2. Follow the crowds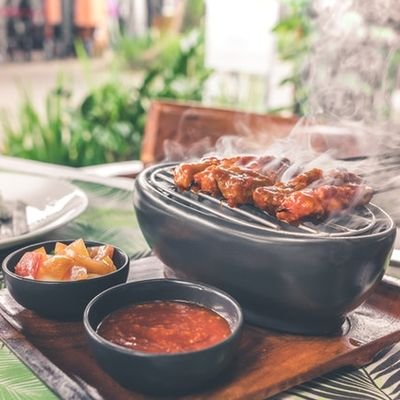 Where are the locals and other tourists eating? If a place is full of workers with tough tummies it might not be the most suitable option for a western traveller. But if there are women, children, expats and other tourists it's probably safe.
3. Be mindful of meat
Sometimes, when you're travelling somewhere where the food preparation is dubious, it can be a wise decision to steer clear of carnivorous creations. Unless you know for sure that the meat has not been sitting around growing bacteria for hours and has been cooked to perfection, it can be wise (and delicious!) to explore the local vegetarian options. Many places in Southeast Asia and India, for example, have incredible, rich vegetarian meals that will leave even the most ravenous carnivore satiated.
If you must eat meat—be very mindful and observe. If you can see the food being prepared then check that the meat is being stored properly (i.e. not sitting out in the sun) and cooked well.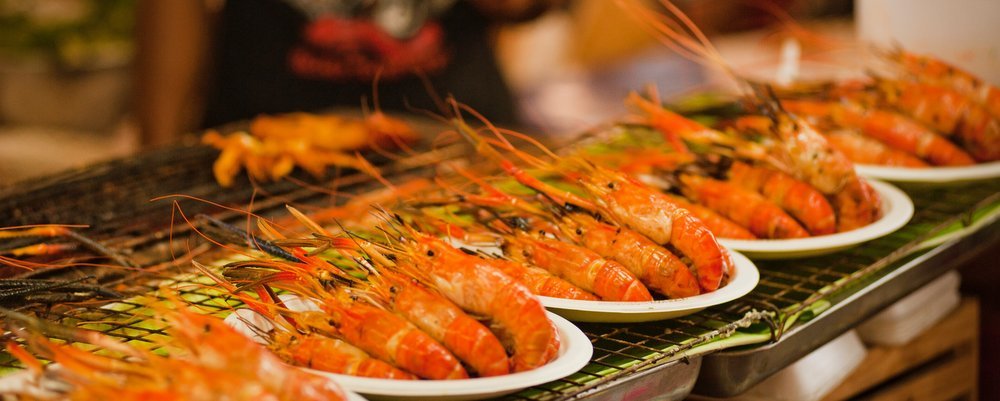 4. Steer clear of salad
A good rule of thumb is that if you can't drink the water, steer clear of the salad (as well as any sauces, condiments etc. that may use local water). Your safest bet is to enjoy fully cooked vegetables, and fruits with a skin that you can peel. Of course it's not the case everywhere you go. Tourist areas in places like Bali love their raw foods, and the fruits and salads are often safe to eat. You will sometimes even see signs in restaurants that specify that all food has been prepared with purified water. However, if you're not confident, it's better to be safe than sorry.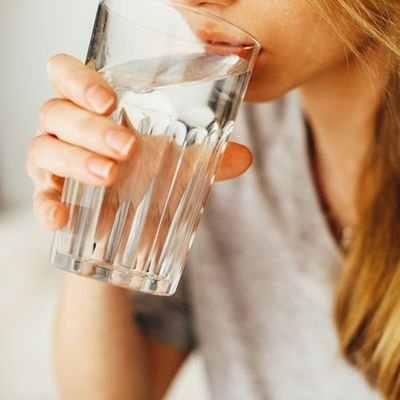 5. Be good to your gut
Drink plenty of (safe, bottled or well purified) water, and when eating out, don't be shy of dishes that are rich in herbs and spices. Eat the kinds of foods that the locals eat, and try to go easy on things like gluten and sugar that may upset your stomach's bacteria.
6. Be prepared
Prepare your gut before you leave home by stocking up on probiotics. Enjoy fermented foods like sauerkraut to prepare your gut for what's to come. Then take probiotic tablets daily in the lead up to and during your trip. Finally, make sure you have some emergency supplies in your travel kit if things do go south. Anti nausea tablets can serve you well in a fix!
---

Jessica Humphries is a writer, yoga teacher and passionate traveller. After studying philosophy and immersing herself in the Sydney corporate world, she threw it all in to become a yoga teacher/writer, relocating to the lazy Northern Rivers to enjoy life. Jess has taken many a travel sabbatical and continues to jet around to scope out the best wellness escapes and yoga goodness, whilst working as a freelance writer, editor, copywriter and yoga teacher. See her own travel blog at www.jesshumphries.com
---