Oslo has a reputation for being one of the most expensive cities in the world, but having just spent four days there without breaking out into a cold sweat every time I reached for my bank card, I can assure you that there is an affordable way to visit the Norwegian capital.
We visited Oslo for four days in February, experiencing one of my favourite city breaks I've ever been on without actually spending that much time in the centre itself. Although Oslo does have many interesting museums, excellent restaurants and photogenic sights, you don't really visit Norway for its cities.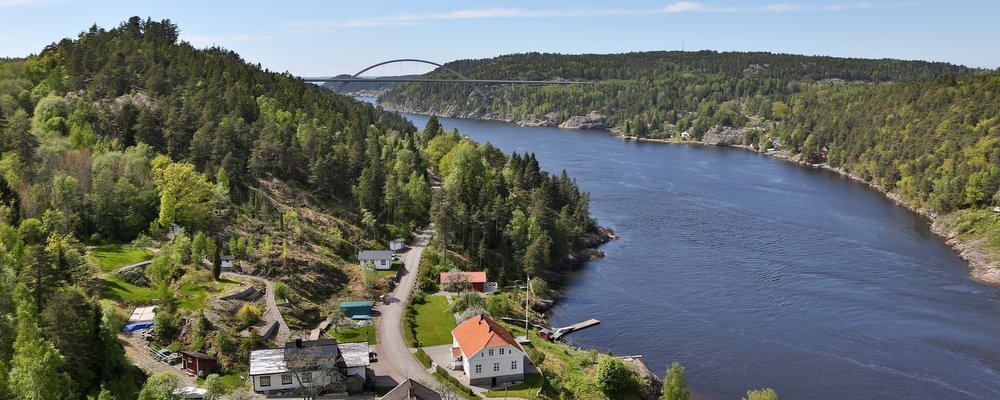 Oslo is situated on a fjord, nestled beneath mountains and surrounded by wilderness. The mountains may not be as massive and the fjord not as dramatic as the more iconic scenery further west and north, but the scenery is still captivating. By escaping the city and embracing its closeness to nature, you won't just get more out of your city break, you'll experience a more affordable holiday.
Read on for my top tips for visiting Oslo without breaking the bank, even if you decide to spend all of your time in the city centre.
Top 9 Tips for an Affordable trip to Oslo
Don't stay in the city. We stayed in an Airbnb on an island in the fjord, just three kilometres outside the centre. Malmøya was beautiful, especially when covered in snow, and proved to be a relaxing, scenic and peaceful base for our trip. It took just twenty minutes by bus to the Central Station, meaning that we didn't feel too isolated. If you'd rather be in the middle of the city, look for an Airbnb in the Grünerløkka area of the city for a cheaper alternative to expensive hotels.
Purchase a 24 hour travel card. We used the RuterBillett app to purchase our tickets, but you can also buy the travel cards from train stations. At 90NOK for 24 hours, this may not seem cheap but if you use the public transport as often as we did, it works out very affordable at cost per use as it can be used on all buses, trains and trams within Zone 1. The only time we had to pay extra for travel was for the train to the airport.
Take advantage of your surroundings. We spent two entire days in the Nordmarka wilderness area, enjoying the scenery and barely spending any money compared to if we were visiting museums in the centre. If you take Line 1 on the underground (T) train, you'll find yourself high in the mountains with unparalleled views of the city and the fjord.

Hop off at Holmenkollen and take a 15 minute up-hill walk to visit the iconic ski jump (130NOK if you decide to enter the ski museum and take the lift to the top of the jump, but just as good a view for free).
Jump back onto the train and disembark at the final stop on the line, Frognerseteren. In winter, this is the perfect starting place for cross-country skiing and you can also hire sledges for an exhilarating 15 minute toboggan run down the mountain (150NOK). Whatever season you're visiting in, there are numerous hiking trails through the forest that start here.
Cook your own meals. The best part of booking your accommodation through Airbnb rather than staying in a hotel is that you will have access to a kitchen. Purchasing food from a shop is still more expensive than back home, but is much more affordable than eating out.
Go vegetarian. I saved the most money by opting for the vegetarian options when we ate out, and by cooking vegetarian meals rather than buying meat. Meat is expensive in Norway!

Buy alcohol at Duty Free. Before you get on the plane, stop by Duty Free and purchase whatever alcohol you are likely to drink during your stay in Oslo. Alcohol is notoriously expensive in the Norwegian capital (average 90NOK per pint) and can only be purchased from certain shops during certain times.
Use the Oslo Pass. If you're planning on visiting museums and attractions in the city, it's probably worth opting for the Oslo Pass. You can buy this in advance of your trip online or can pick it up from the Tourist Information Centre. There are three options available for 24, 48 or 72 hours (priced from 395NOK), giving you free entry to over 30 museums, free travel on public transport and various discounts and special offers throughout the city.

Do your research. Many of the museums and galleries in the city offer free entry during the height of winter or on certain days of the week. The restaurants in the Grünerløkka area of the city are much cheaper than if you choose to eat in the centre near the Central Station. Several museums offer combined tickets that work out cheaper. Do a little online research before your trip to help you to make savings.
Visit the sculpture parks. If you're into art, consider visiting one of the two sculpture parks in the city rather than spending money on expensive art galleries. Vigeland and Ekeberg both offer free entry all year round.
---
Emma Lavelle is a UK based writer and photographer and has her own blog Field and Nest.
---