As lockdowns have eased around the world, many of us are tentatively boarding planes and cautiously resuming our travels. But is it safe to fly during the pandemic, or should we be staying home until the virus has been eradicated?
When travelling by plane, proximity is key. You are most likely to catch the virus from the people directly beside you, in front of and behind you. Modern aircraft have high-tech systems that filter the air, meaning that every two to three minutes all the air onboard is renewed. Recycled air from inside the cabin is passed through HEPA filters that are similar to those that are used in hospital. The COVID-19 virus is well within the particle size range that these filters capture. However, if a passenger infected with COVID-19 who is sitting or standing close to you sneezes, those particles might reach you before they get to the high-tech air filtration system.
If you wear a mask, regularly sanitise your hands and wipe down all surrounding surfaces with antibacterial wipes, you decrease the risk of catching the virus on a flight.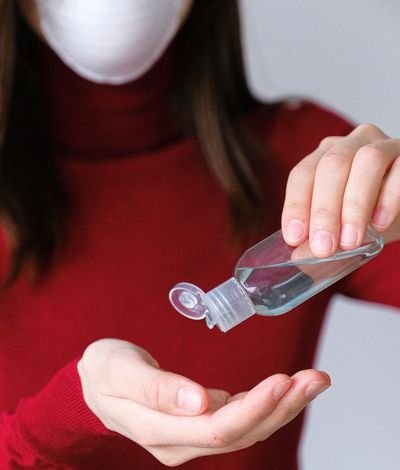 Many airlines are also insisting that passengers are even more vigilant. Etihad Airways have enforced a rule that anyone travelling to or from (or transferring at) Abu Dhabi must show a negative COVID-19 PCR test result. The test must have been carried out up to 96 hours prior to arriving in Abu Dhabi and must be from an approved clinic. Many other countries are requiring travellers to show negative test results, particularly for long-haul flights.
Travellers will also be at risk of catching the virus at the airport. Many airports have introduced temperature checks, meaning that anyone who appears unwell will not be allowed to enter. When inside the airport, travellers should maintain social distancing practices, regularly apply hand sanitiser and wear their face masks at all times. You should avoid lingering at the airport and only arrive at your designated time to check in. All of these measures should reduce the risk of passengers catching the virus.
If possible, other modes of transport should be considered prior to flying. If you can take the train or drive, do so, as this will help to keep passenger numbers down on flights. Crowded planes will pose more threats to passengers, as they will be seated closer together. When selecting your seats for your flight, try to allocate yourself a seat away from others.
Ultimately, taking a flight during the current pandemic is at your own risk. If you are young and have no underlying health concerns, you are less at risk. Make an informed decision based on your own health, the health of those you might come in contact with and your trust in the airline. If you don't feel comfortable flying, stay at home or travel via a different form of transport.
---
Emma Lavelle is a UK based writer and photographer and has her own blog Field and Nest.
---