I awoke to the sight of soaring paragliders competing with eagles for thermal winds, with the backdrop of the stark white glistening peaks of the Himalaya Mountains resplendent in the morning sun. I had arrived at Pokhara late the night before, so I had no idea what lay behind the curtained windows of my hotel room. What is said to be a five-hour bus ride from the city of Kathmandu actually turned out to be more like eight hours of moderate torture. It was not the worst bus ride I have ever experienced, but definitely not one I would do again in a rush.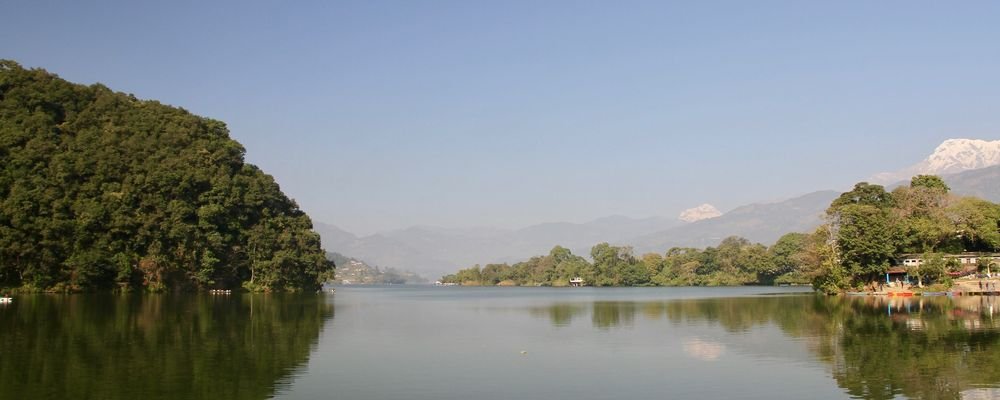 I had been advised to take the one-hour flight to Pokhara from Kathmandu, but in my wisdom decided to take the up-close and personal bus route one way and to fly back. The morning chaos to get out of the city resembled something like a mass exodus in one of those "end of the world" movies. The fact that this was normal road traffic jostling for space in the wee hours of the morning was mind boggling.
Roadworks were happening everywhere, there were pot holes that could almost swallow a motorbike, buses minutely missed grating each other like can openers, whilst thick black smoke belched out from vehicles that belonged in a junk yard.
Once the bus escaped the dense outskirts of Kathmandu's city, the road twirled in bends with rustic clusters of buildings intermittently appearing between expanses of farmland. Cows meandered along the curbs, and men leisurely sat outside cafes.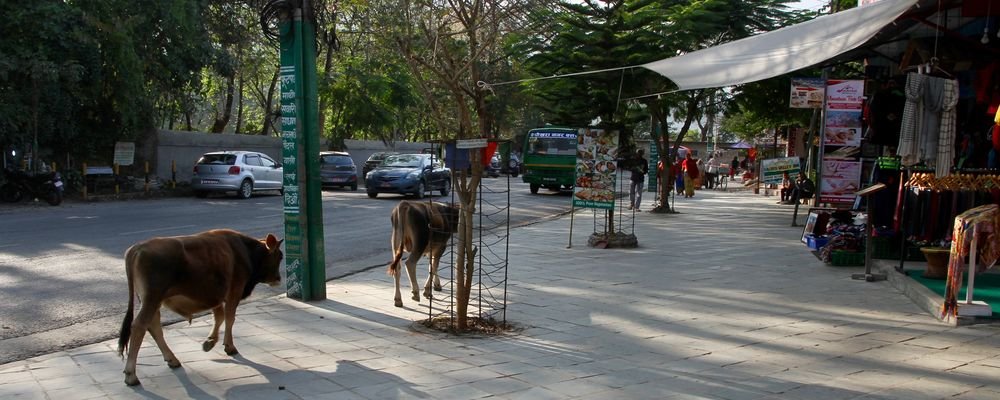 Local women gathered in congregations of hair-lice picking sessions, and herders chased their goats on hillsides. It must have been the day for washing, as it was strung between houses, draped over bushes and flattened on rocks to bake in the sun.
Tin roofs on house were kept in place with huge river rocks, instead of being bolted down, and people squatted literally on anything that could hold a rear end. Layer upon layer of dust smothered everything from road signs to car windscreens. It was an entertaining 200km bumpy ride of surprises and several OMG moments.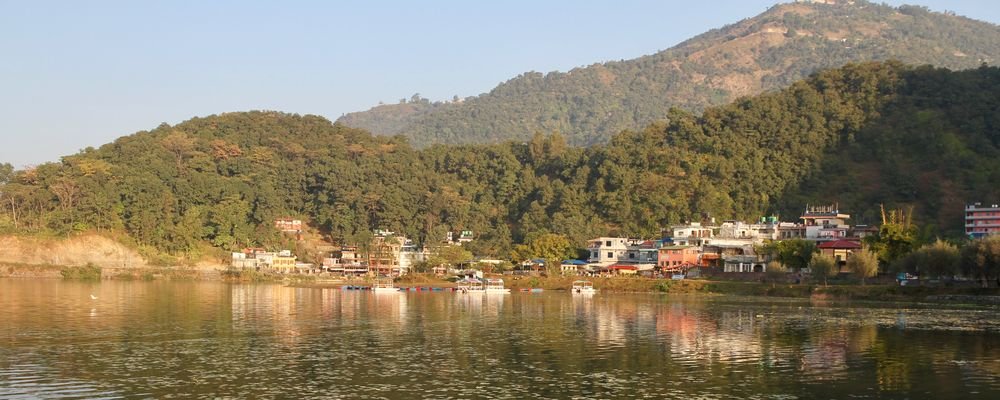 The gateway to the famous treks of the Annapurna Mountain Range, chilled-out Pokhara has become an adrenalin junkie's adventure sports enclave. It's one of the best destinations on the globe for paragliding, white-water rafting or testing your own stamina with treks that will leave the feint-hearted blistered and aching, if not suffering from altitude sickness.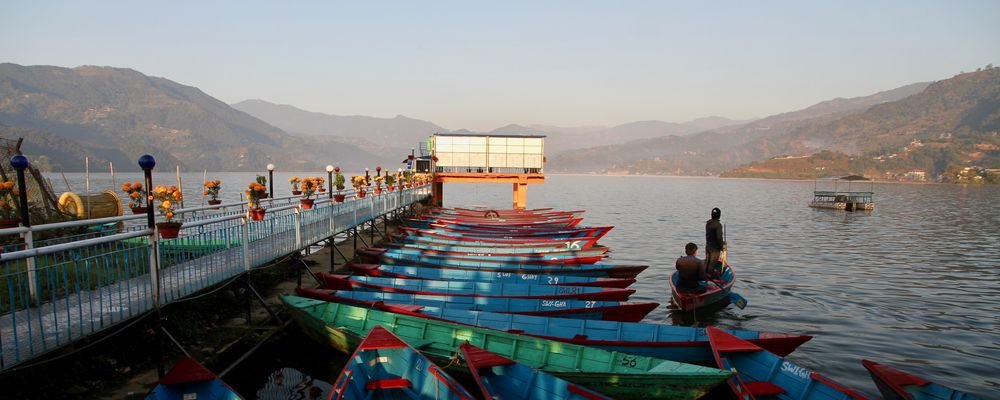 For folk not into testing their body's capabilities, Pokhara is a tonic of fresh mountain air where you can linger over a long lunch beside the reflective waters of Phewa Lake, simply watching the colourful paddleboats, or join a yoga class. Imbibe in the odd drink or two, as the sun sets over the water and chat to a cow with big sad eyes as you stumble back to your accommodation along the dark waterfront path.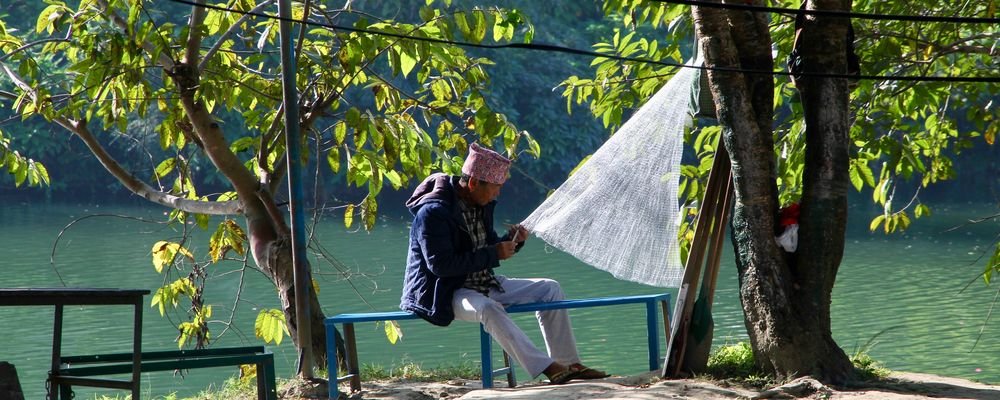 The landscape is so stunning that it can bring tears to your eyes at the sheer magic that is laid out before you. The second largest city in Nepal after Kathmandu in relation to population, its altitude varies from 827 meters in the south to 1,740 meters in the north, with three of the 10 highest mountains in the world within 56km of the valley: Manaslu, Annapurna and Dhaulagiri. These mammoth peaks appear as ghostly apparitions everywhere you look, creating a surreal backdrop to the serenity of the seven lakes surrounding the city.
Known as the "heaven" of Nepal, Pokhara is where tradition clashes with contemporary, where you can eat a different cuisine every night, from French sugary crepes to die for to Japanese sushi, Indian curries or Italian pasta. Local women trudge the sidewalks with freshly caught fish that they gut and scale on the spot, whilst Pokhara's coffee culture is endemic throughout the city's streets.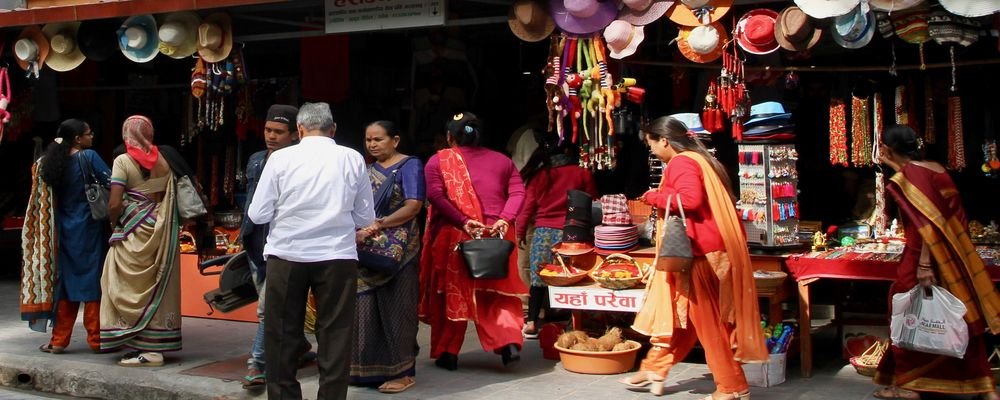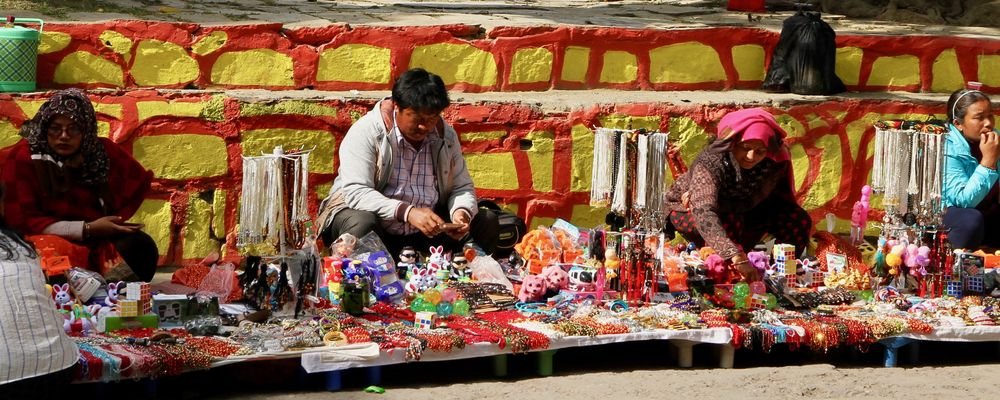 Wall-to-wall tour operators and trekking gear shops juggle for space with pashmina and souvenir boutiques along the main tourist drag in this bohemian enclave of international personalities and vegan food, plus incense. Washing is draped on most roofs and though revered, cows waddle the footpaths looking for food or water.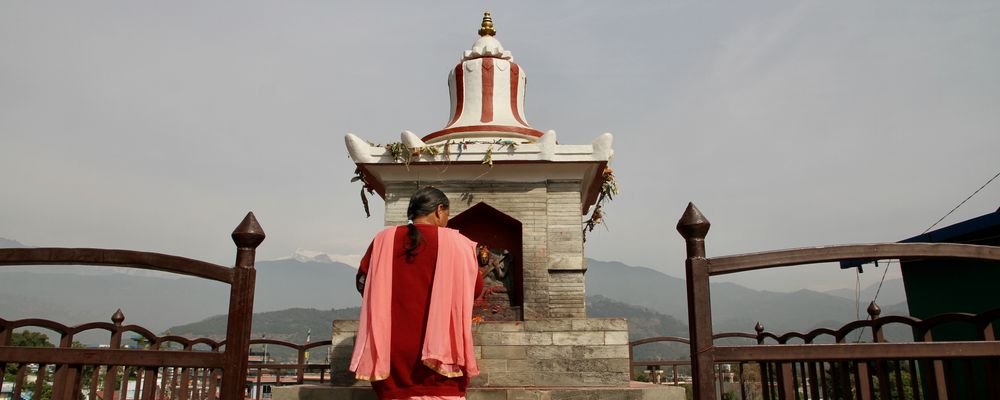 Pokhara can give you the thrill of your life, a serene moment in time or a sublime journey of temples. Until the late 1960s, the city was only accessible by foot, and it was shrouded in mystery. Today, it's a bustling tourist hub with hints of Tibetan culture that retains its Nepalese air.
---
Gail Palethorpe, a self proclaimed Australian gypsy, is a freelance writer, photographer and eternal traveller. Check out her website Gail Palethorpe Photography and her Shutterstock profile.
---