My introduction to Uruguay's capital city, Montevideo, was anything but what I expected. From cursing ATM machines that didn't like my fantastic plastic Visa card to a taxi taking off with my luggage in the boot, those first few hours were decidedly harrowing.
I ended up in a guesthouse in a haze of marihuana smoke, knocking back several glasses of an incredible local red wine. The owner of the establishment tried chasing the cab on his bicycle, which was rather funny. Hours were spent in the local police station, giving me little hope of ever seeing my luggage again.
Some of the worst beginnings do have happy endings. The taxi driver did not consciously mean to steal my bags; in fact, he left them back at the bus depot where he had collected me. I eventually found an ATM machine that played nicely with my Visa card by spitting out some local currency. After a few days, I got used to the sweet-smelling wafts of marihuana floating around me. Yes, marihuana is legal in Uruguay. But only for locals – foreigners have to rely on befriending a local before they can get their hands on some.
Montevideo showed its rainy face for most of the time I was there, but it didn't dull my enthusiasm. It's home to almost half of Uruguay's population, with a big divide between the haves and the have-nots, the old and the new. Its rich culture is reflected in the architecture, arts, and the food dished up in restaurants.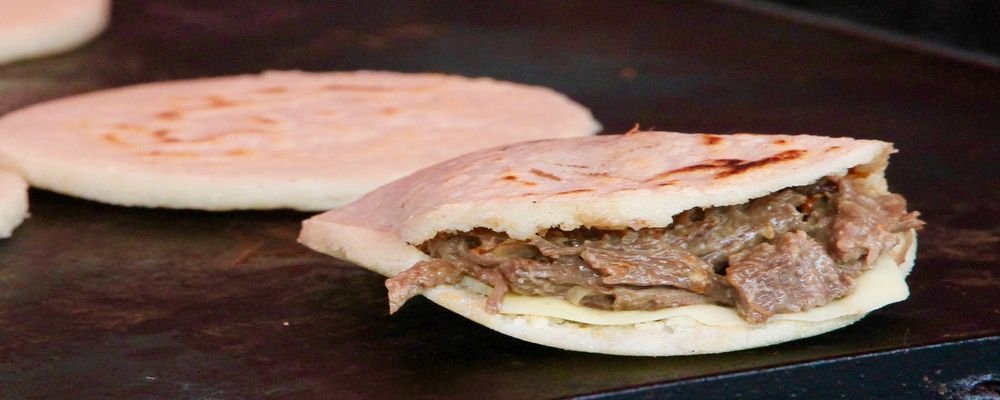 I was to learn that the mate drinking ritual involves a more powdered mixture of dried yerba leaves than that of Argentina. There's also a friendly rivalry as to which country has the best dulce de leche. More than addictive for sweet lovers, this decadent caramel spread is put on almost everything you can eat.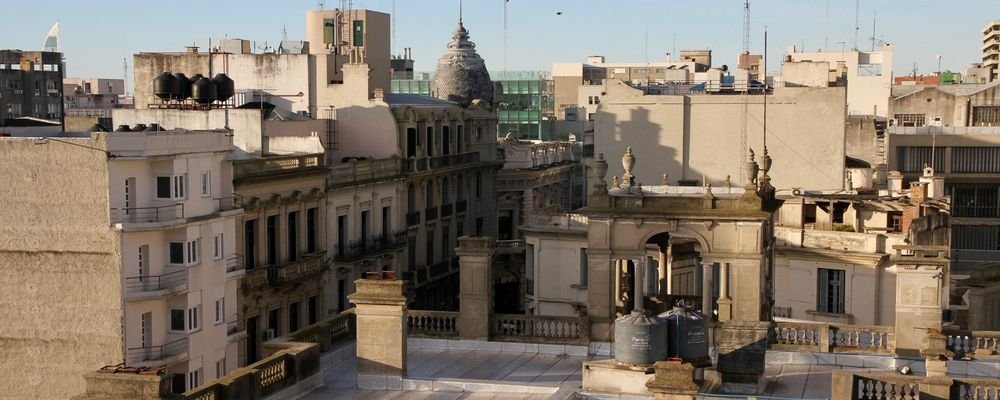 A relatively small city, Montevideo has many faces. From the somewhat seedy Old Town, with grand plazas and Art Deco and Neoclassical buildings jutting against grimy concrete skyscrapers to the exclusive beachside suburbs such as Carrasco. Punta Carretas and Pocitos, other beach-bliss enclaves, look like they belong in Miami with their shopping malls, contemporary high-rises, plush luxury hotels, contemporary restaurants, eclectic tango bars and beachfront nightclubs.
Montevideo's Rambla is where everyone flocks to on sunny days. A paved walkway circling the city's fringe onto the water, the coastline is total chaos, a mass of humanity cycling, jogging, walking, or skating for more than 20 kilometers. The beaches have creamy colored sand where enthusiastic souls play football or volleyball, jet-ski, sail, and surf. Up-market restaurants, funky cafes, and shops line the road on the opposite side. At the weekends, Rambla becomes a long line of hawkers selling anything and everything from jewelry to art.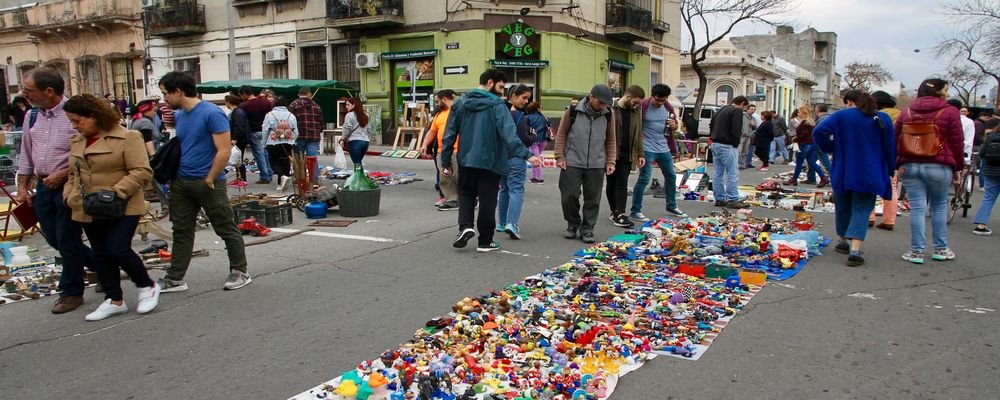 The National Museum of Visual Art (Museo Nacional de Artes Viusuales) sitting in all its glory in the beautiful Parque Rodó is worth poking your nose into. I was lucky enough to be in the city when the Pablo Picasso exhibition was on and one of 170,000 visitors who oohed and aahed their way around paintings, ceramics, sculptures, etching, and drawings. They were on loan from the Picasso museums in Paris and Barcelona.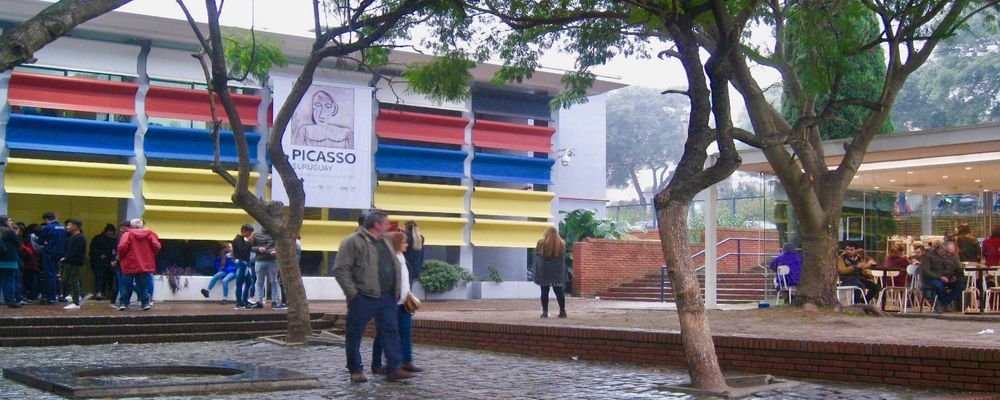 The Andes 1972 Museum is a gut-wrenching experience as you take in the information about the 1972 Uruguayan Fairchild 227 airplane carrying a rugby team on board that crashed into the Andes. Unlike most museums, the exhibits are explained in Spanish and English, and you can take a tour with a guide. It will definitely pull at the heartstrings when reading the somewhat dry text. It's a story melding tragedy with the miracle of survival. There are plenty of other museums with more up-lifting exhibitions if you don't feel like finding the little wooden door in the Old Town to this tear-jerking experience.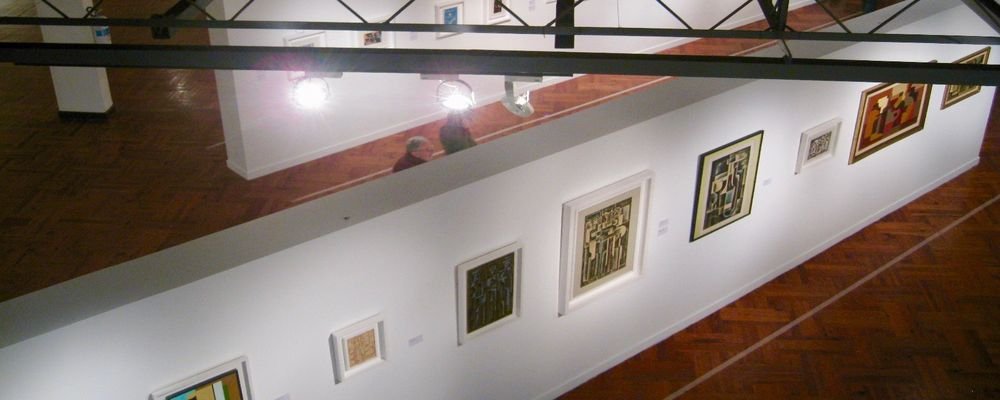 Montevideo's streets are thick with restaurants. The Mercado del Puerto is where to head to when the hunger pangs strike. Once an old port, it's now stuffed with steakhouses, seafood restaurants and bars selling traditional empanadas.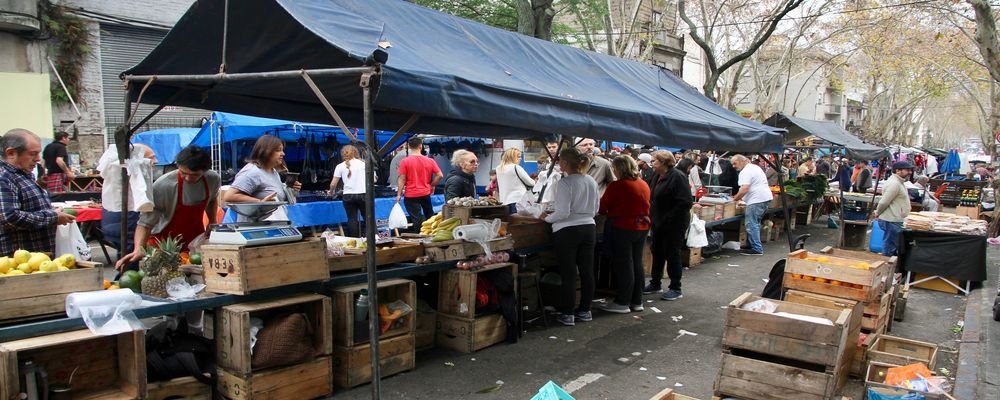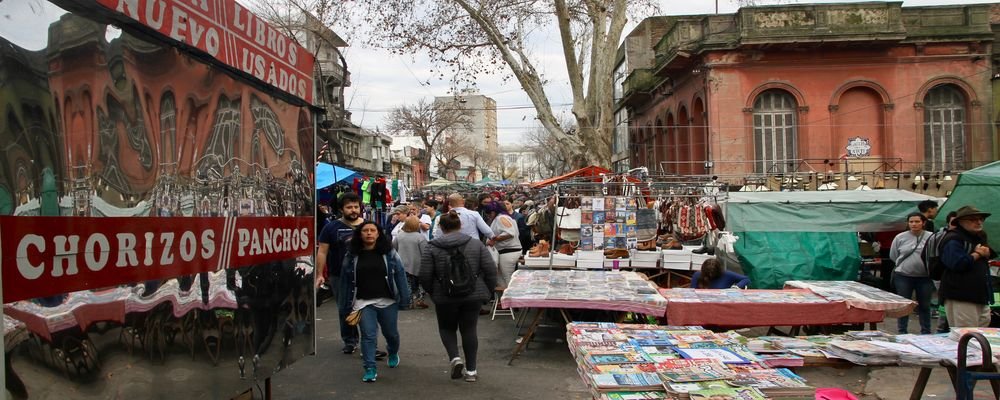 Street markets pepper the pavement at the weekends, and street performers have a bit of fun entertaining the tourists. The most eclectic and biggest market I have ever seen was the Tristán Narvaja market. Hawker stalls, or merely rugs on the ground with goods on display create a bustling maze of activity that goes on for blocks in the city's center of Cordón every Sunday morning. From fresh fruit and vegetables to live chooks, second-hand shoes, antiques, homemade food, dogs, cats, and ragged Barbie dolls were up for grabs. It's totally chaotic, colorful, and where the pickpockets hang out en masse.
My visit to Montevideo was shrouded in grey skies and rain, as it was winter. In spite of this, and a national blackout that lasted for hours one day, the city is charming –you just have to dig beneath a somewhat grimy surface in many parts.
---
Gail Palethorpe, a self proclaimed Australian gypsy, is a freelance writer, photographer and eternal traveller. Check out her website Gail Palethorpe Photography and her Shutterstock profile.
---