Medical Tourism: For the Beauty- and Travel-Obsessed
Whatever happened to the magnetic animal appeal of a rugged scar-faced person missing a few teeth with a huge wart-smothered proboscis, who is in dire need of depilatory action under the armpits and some liposuction around the mid-region? I guess we grew out of the Neanderthal look into one of taut plastic skin and pearly whites flashing from pumped-up lips – or at least, it seems that's the look of those jet-setting around the world with fat wallets and a desire for pampering holidays.
The medical tourism niche is now a staggering multi-billion dollar market that is set to soar into the trillions with a projected growth rate of 25% annually. So if you are thinking of going to Thailand for a boob job, facelift, chin implant, neck lift, butt lift or a tummy tuck you will be one of the 3-4% of the planet's souls heading to a far-flung country, not just for the scenery or the mojitos on the beach.
The demographics of those wishing to change from ugly ducklings into the perceived perfect body of a swan are interesting to say the least. Married people seem to be the most beauty-hungry (or have the most dilapidated bodies), singles (probably attempting to increase their chances of getting married) next in line, and divorced or widowed souls coming in last (they probably don't care anymore).
Caucasians obviously feel the need for improvement more than other ethnicities and it's a fine line between the percentage of females and males seeking the ideal image. In terms of age, the youngsters between 18-24 make up the lowest number - they have to save up to get overseas to start with. From 25 years up, it is open slather for everyone to duck over an ocean for a nose job or a hip replacement.
Disintegrating quality healthcare borders, cheap international flights, expensive at-home healthcare costs, obsession with body perfection (blame the brainwashing beauty marketing in magazines) and aging populations have created a global playground of investment opportunity for the business-savvy to cash in on this phenomenon. It is predicted that China will outdo the current lion's market share of the United States within the next 10 years, with Thailand, Singapore and India knocking on the door to claim the top spot in healthcare travel spending.
So, where are the most popular medical tourism destinations? There are 3 main and 3 minor countries perceived to give the best quality plus competitive pricing for when you need a body adjustment plus holiday time.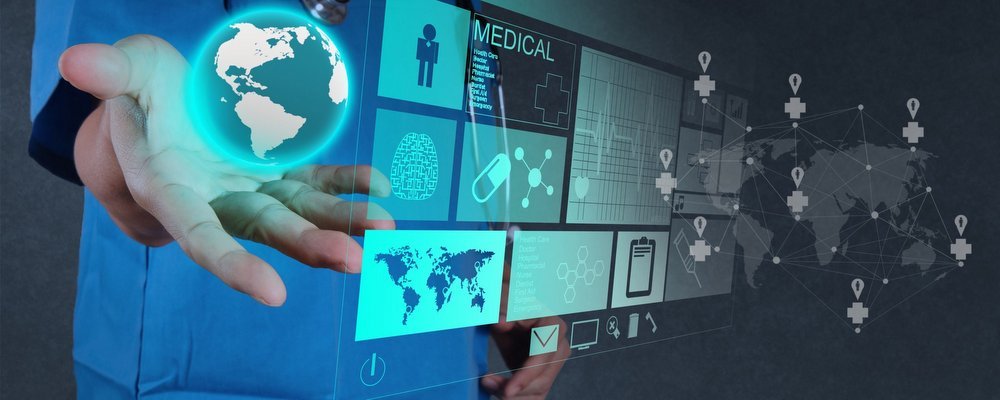 Medical Tourism Hot Spot - Singapore
More expensive than India or Thailand, Singapore is known as a high-tech and orderly city, so it is perfect for the nervous medical tourist. Its well-scrubbed manicured city streets are way above the grime and overcrowded ambience of other Asian destinations. Here you can find cutting edge therapies (think cancer and stem-cell treatments) that are not available anywhere else. It is blessed with the best English speaking population with minimal culture shock and plenty of plush hotels and mouth-watering restaurants to frequent. It is for the neurotic recovering patient who is a shopaholic, or to be used as a surgery stopover point to somewhere else for recovery.
Medical Tourism Hot Spot - India
The cheapest country to run to for both major and minor surgeries (think hip polishing or resurfacing), with dedicated hospitals for the foreign medical tourist and top-notch doctors in attendance. If you can gorge on Indian food and have no allergic reaction to Hindu and Islamic monuments, the colorful and bustling culture is not all about the diarrhea and intestinal parasites that may latch on during the recuperation period.
Medical Tourism Hot Spot - Thailand
The heavyweight of the hubs for the number of medical tourists seeking pleasure plus improvement of the body in some shape or form. Predominantly Western trained doctors and amazing marketing of packaged rejuvenation holidays in the land of smiles amidst an exotic culture, with pristine beaches for the sun worshipper and all levels of luxury (think budget to obscenely decadent) on offer.
Medical Tourism Warm Spots
Suitable for minor surgery, cosmetic or dental only.
Central America - Costa Rica
Relying on its convenience for tourists from the US and Western Europe due to its proximity, Costa Rica focuses on dental work and cosmetic surgery. Recuperation can be spent chatting to a three-toe sloth or a puma in its dense rainforests or soaking the body under the sun on one of its many stunning beaches.
Eastern Europe - Hungary
Similar to Costa Rica, Hungary is for cheap cosmetic or dental work to be done and totally convenient for Europeans not wishing to sit on a long flight. There is no stunning beach to meander along, but there is plenty of culture to soak up and goulash soup to slurp when in recovery mode.
South Africa
You will pay a premium but be pampered in South Africa, where you will find world-class hospitals and English widely spoken. Its strength is in its packaged "tours" for those in search of cosmetic surgery, with boob jobs being at the top of the list. Surgery can be followed up with an indulgent spa resort or an "Out of Africa" safari as your recuperation time. Sadly the major problem of late is the crime element that keeps guests under lock and key in the city at night, unless you have your bodyguard with you.
If none of the above appeal you can always head to Brazil for some plastic bag boobs (the local girls are quite often given this as a sweet 16th birthday present), Iran for that perfect nose job (again the locals can testify to this fact), have a dramatic makeover in South Korea, experience the creative artistic hand of a plastic surgeon in Switzerland (especially if you want to change your identity), get a fix-up in Poland or a touch of facial reconstruction in China, but beware of the illegal underground beauty salons offering cheap eyelid surgery. You can also have some eyeliner or eyebrow tattooing in Hawaii, before you hit the tsunami size waves for a touch of surfing.
---
Gail Palethorpe, a self proclaimed Australian gypsy, is a freelance writer, photographer and eternal traveller. Check out her website Gail Palethorpe Photography and her Shutterstock profile.
---