From blood-red sunsets to bright yellow sunrises, staying at Bahia Bustamante is putting your self into the picture of a wildlife Eden. Penguins strut in their tuxedos, seals playfully peer at you as they bounce in the water, and feathered creatures hover in never-ending blue skies.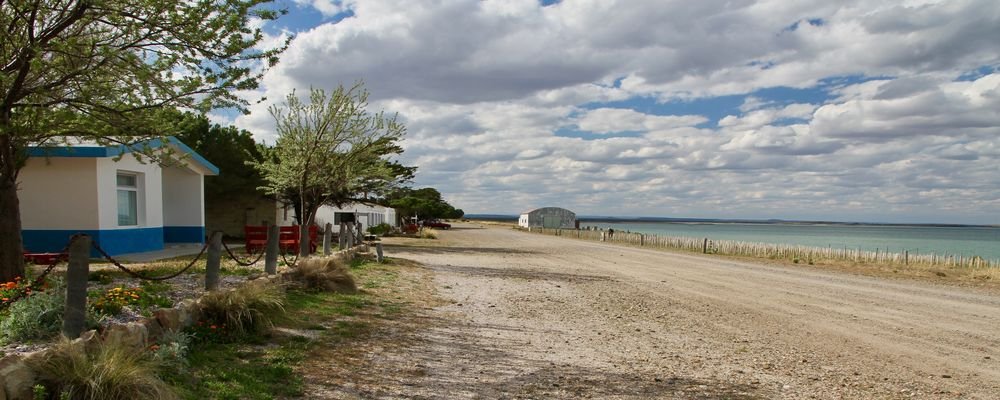 A marine and wildlife utopia, it was described by The New York Times as "Argentina's Private (and Secret) answer to the Galapagos." Bahia Bustamante is included in the Patagonia Austral National Park and Blue Patagonia UNESCO Biosphere Reserve.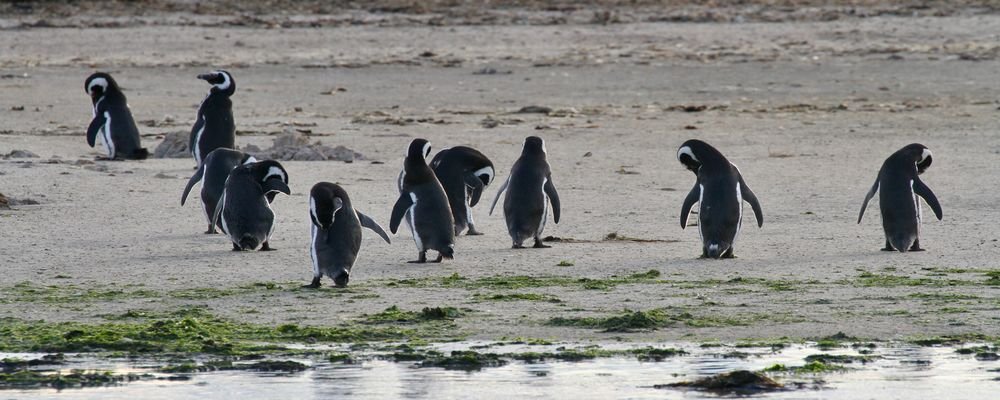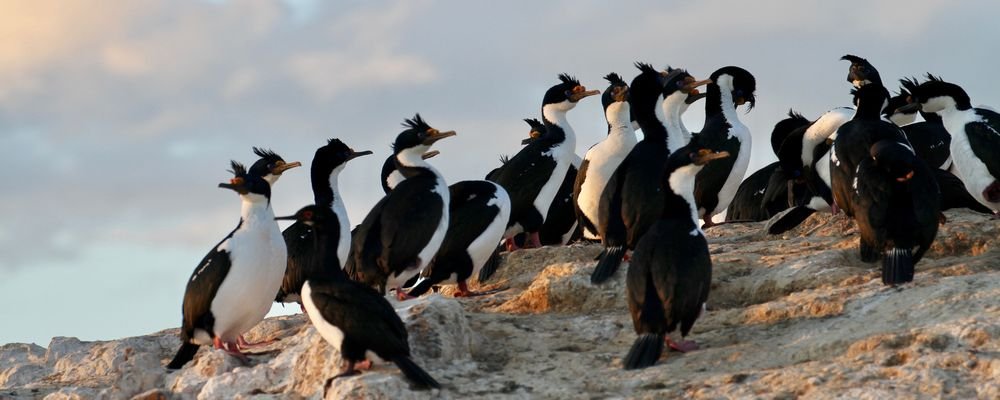 One feels privileged to peek into the lives of the creatures that call it home. A remote eco-retreat at the end of the world fringed by a white sand beach and azure water, it's where you get to detox from the digital world in 360 degrees of pure wild nature. The unique location and its vastness are simply breathtaking.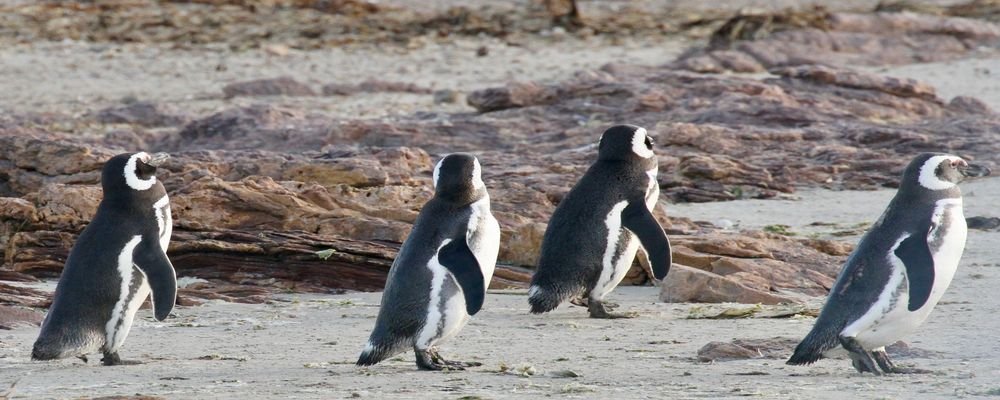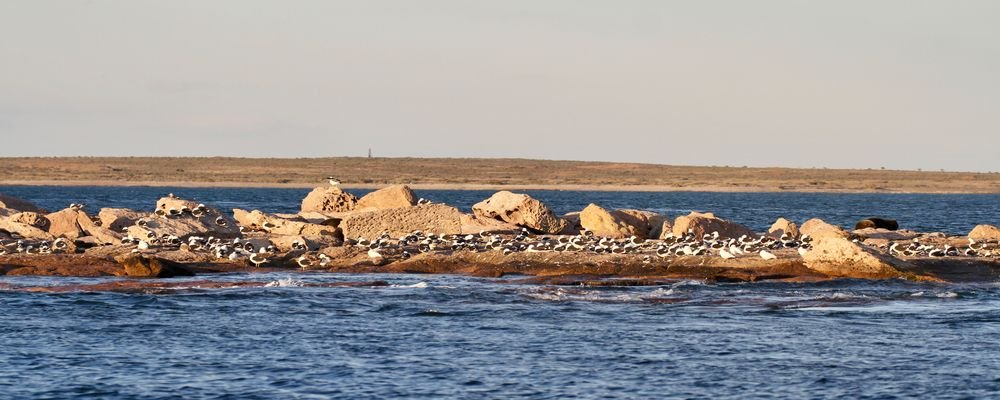 It's one of only a few places in the world where it's possible to find a massive number of marine mammals and seabirds without the hordes of stampeding tourists. Bahia Bustamante is known for its colonies of sea lions, Magellan penguins, and about 114 species of birds. Staying here feels like your very own private nature-study tour, as the number of guests is limited to less than 25 at any one time.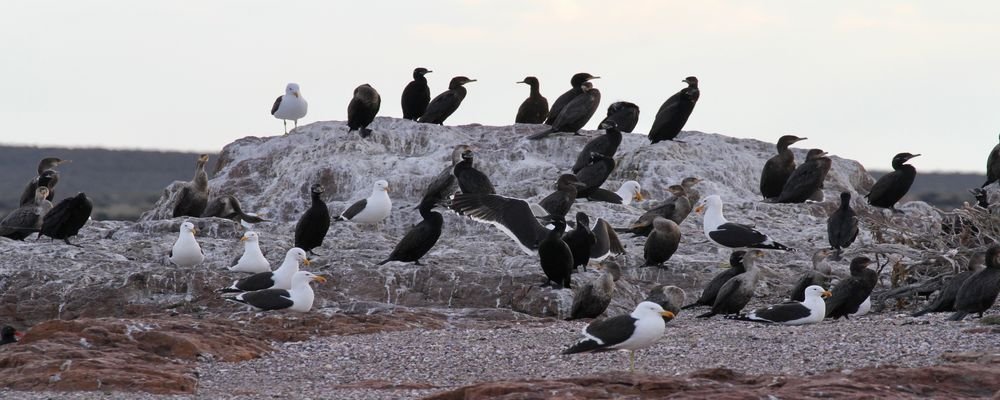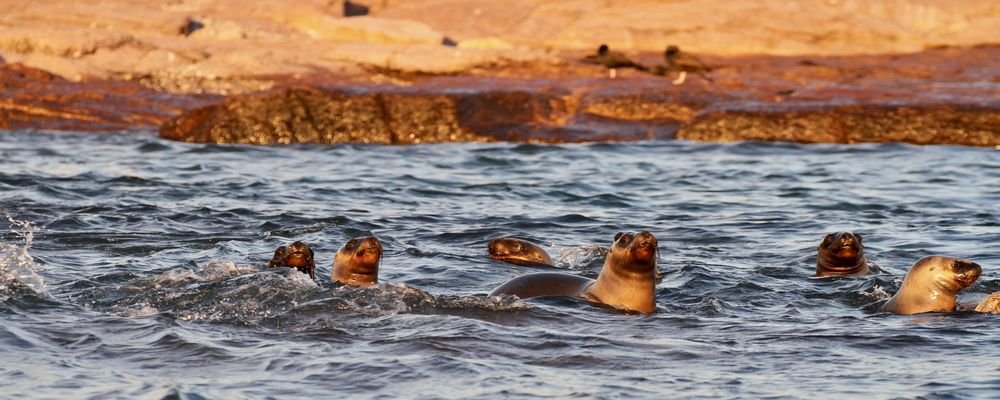 Your cute guest cottage doesn't have television, and the electricity is only switched on between 7pm and midnight. The oceanfront is decorated with the first plantings of grapevines, and the backyard of the village is the untamed endless flat steppe where horses, guanacos, and sheep roam. There is no loom of city lights, creating a night sky of inky blackness studded with diamonds.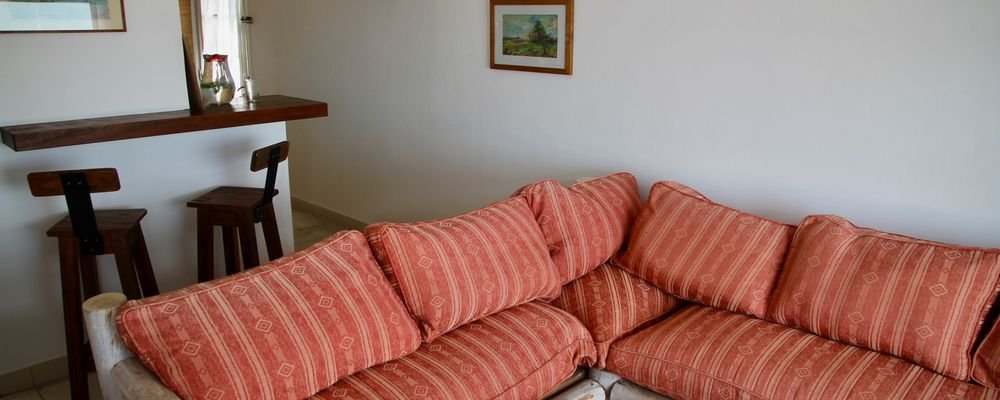 Once, it was the world's only village dedicated to harvesting seaweed. This historical town was initially founded in the 1950s and has been lovingly restored into a thriving estancia and quaint lodge. It offers five-star simplicity where you can stay in a totally revamped original cottage overlooking the Atlantic.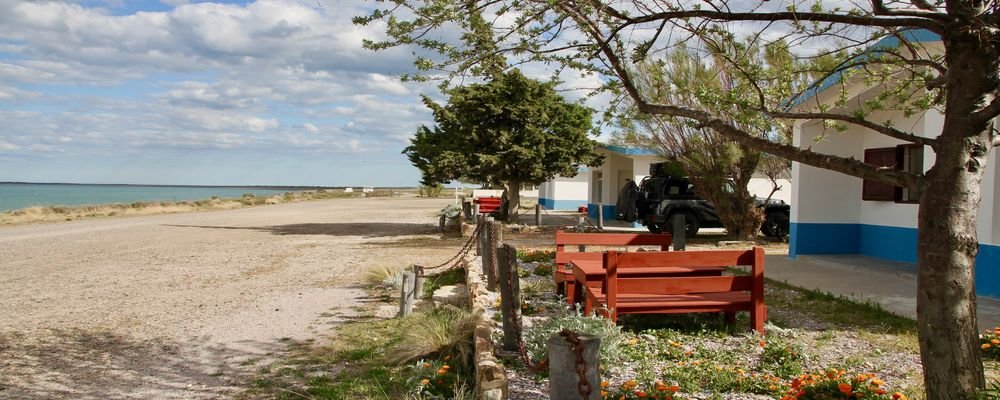 From the fully stocked mini-fridge and separate temperature-controlled wine bar to the plunger coffee, all of the decadent small luxuries have been thoughtfully taken care of. You can sit on your own terrace indulging in coffee or a glass of wine and let the silence carry you away into your own world. Every night you fall asleep to the lulling sounds of ebbing water on the shoreline, and mornings arrive with a blaze of blue on blue – the sky over the sea.
A simple Argentinian breakfast awaits you in the mornings. Think freshly baked bread, honey from the bees buzzing around, plus delicious wake-up coffee. The dining room of the main lodge was once the general store of the town and has a real Patagonian vibe. It's also where you will find the bar and living room with a library of books and magazines, many on the creatures in the area. What is called the Memorial Room gives you an insight into the foundation of the town and its early inhabitants.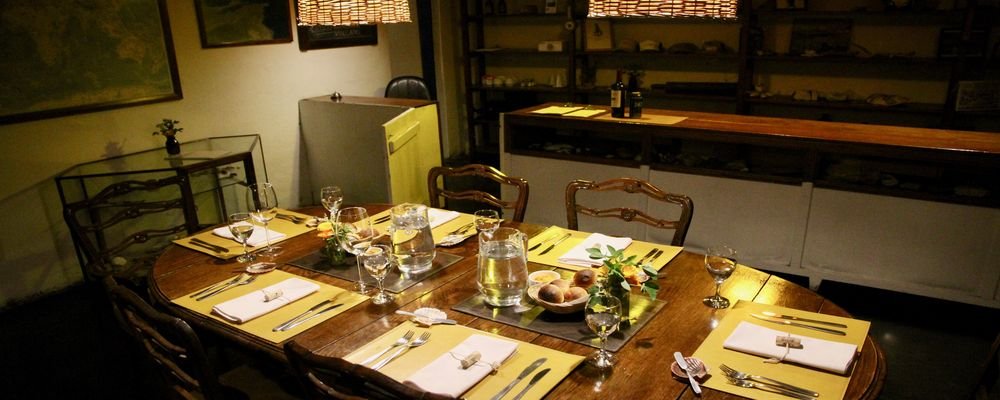 Lunch and dinner are three-course wondrous affairs of local produce such as fish, lamb, seafood, and homemade pasta. Your table salt is collected by hand only moments from the kitchen, and most of the fruit and vegetables have been grown out the back in the lovingly tendered biodynamic garden.
Squabbling chooks provide fresh eggs, and the lodge will soon have its own olive oil from more than 300 olive trees just planted. Of course, many of the restaurant's dishes include edible seaweed harvested from its front door of pristine waters.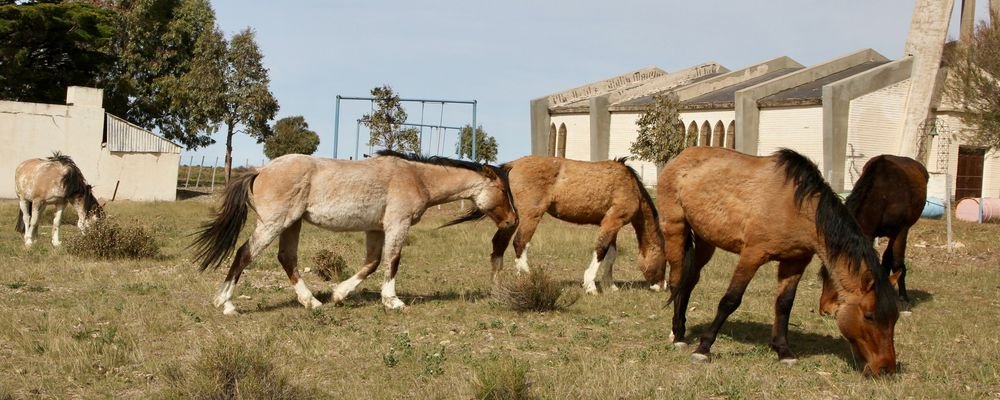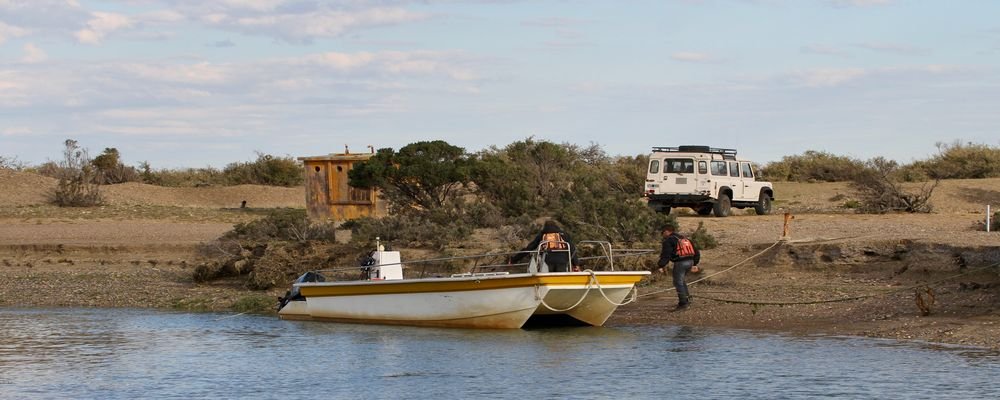 This is a destination haven where you can do everything on offer with well-versed and knowledgeable guides, blissfully chill out with a book in hand, or take a nap on a deserted beach. There are horses to ride, bicycles for exploring or four-wheel drive, and boating excursions. You can explore hidden sandy coves, marvel at a petrified forest, trek through a canyon with incredible rock formations or laugh at the antics of the penguins on their own island.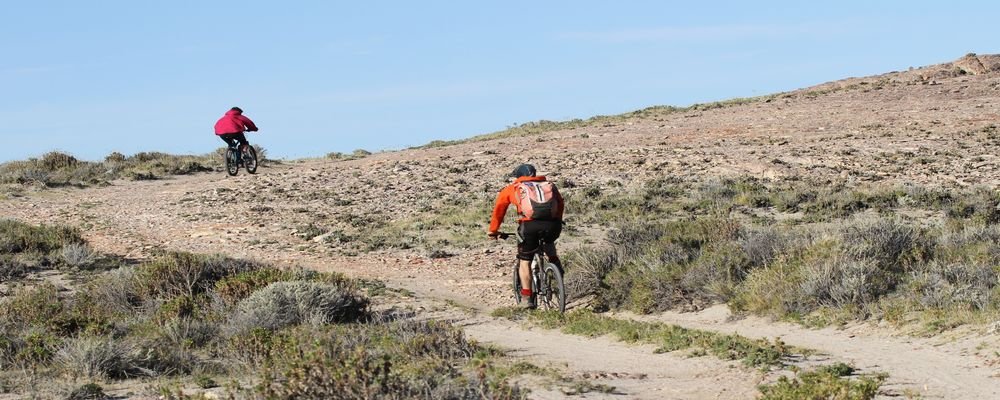 The appeal of Bahia Bustamante is that wildlife is all around you, from the land to the ocean. You can totally immerse yourself in the beauty of this natural world and let the wonders leave you in awe of its majesty.
---
Gail Palethorpe, a self proclaimed Australian gypsy, is a freelance writer, photographer and eternal traveller. Check out her website Gail Palethorpe Photography and her Shutterstock profile.
---