Business travellers have never been better served by flights across the globe and it appears there won't be any let up in 2018 as airlines flex their wings to new cities and continents at a cracking rate.
So as a Wise Traveller, settle in and enjoy the ride as we take you on a flight path through a schedule of routes that you could find yourself taking very soon.
Air Asia
Air Asia has announced plans to fly to Hua Hin, Thailand, with four times weekly direct flights, starting May 18. It will be its seventh route into Thailand, given it operates 165 weekly flights one way to Thailand, including Bangkok (80 times weekly), Phuket (35 times weekly), Krabi (21 times weekly), Chiang Mai (14 times weekly), Hat Yai (7 times weekly), and Pattaya (4 times weekly).
AirAsia India has also announced additional routes for Nagpur and Indore to its domestic network. New routes connecting Nagpur with Bengaluru and Kolkata, and those connecting Indore with Bengaluru and Goa, begin March, 2018.
Cathay Pacific
Cathay has announced non-stop services to Cape Town, South Africa, from November 13, 2018. It will fly non-stop between Hong Kong and Cape Town three times weekly.
Virgin Australia
V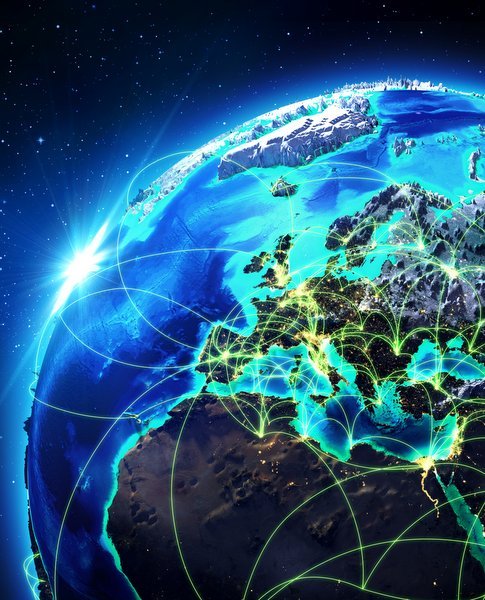 irgin Australia is planning to operate daily flights from Sydney to Hong Kong. Already flying non-stop to Hong Kong from Melbourne, Virgin hopes to increase the airline's presence in China. The service also gives Virgin further access to valuable Chinese tourists visiting Australia and connect passengers to London with Virgin Atlantic.
Scoot
Low budget alternatives in Asia are getting in on the act for new flight routes. Singapore Airlines budget, Scoot, is flying three times a week to Nanchang, capital city of Jiangxi province in south-eastern China, from July, and taking over SilkAir's route from Singapore to Pekanbaru in Indonesia.
Norwegian
Norwegian Air is set to add two new non-stop US origin cities for London flights: Austin and Chicago. Daily service will begin from Chicago, and three weekly flights from Austin will launch in late March. There are also plans for increased frequencies on the Norwegian network.
Vietnam Airlines
Vietnam Airlines has revealed it will add four flights a week from Ho Chi Minh City to Singapore and Taiwan each from March 27. The new flights to Singapore will depart from HCM City every Monday, Wednesday, Thursday and Sunday. Flights from HCM City to Taiwan will depart every Tuesday, Thursday, Saturday and Sunday.
VietJet Air
Vietnamese budget carrier Vietjet Air is to launch direct flights from Ho Chi Minh City to New Delhi, India, from July. The first direct link between the two cities aims to cater for increasing travel demands. Four flights will operate each week.
Qatar Airways
Qatar Airways has begun three-times-a-week flights from Doha to Penang, in Malaysia, from February. The addition of Penang continues its expansion plans in Southeast Asia, with recently launched direct services to Thailand's Chiang Mai and Pattaya, as well as extra services to Krabi, Ho Chi Minh City and Hanoi.
It has also added a service from Doha to Canberra, its fifth destination in Australia.
Etihad Airways
United Arab Emirates-based Etihad has launched direct flights to Baku, the largest city on the Caspian Sea and of the Caucasus region. It has also announced the addition of a second daily direct flight from its Abu Dhabi hub to Rome.
Emirates
Emirates is to reach out to New Zealand, adding daily flights from Dubai to Auckland via Bali. The new service from June 14 will give the carrier three daily connections to New Zealand. From June, it will also be introducing daily flights to Stansted, in the UK.
Bangkok Airlines
Bangkok Airways plans to increase services from three hubs Bangkok, Samui and Chiang Mai in 2018. It will expand flights from Chiang Mai to Hanoi, from March 25, and in the fourth quarter of the year will add a new Phuket-Yangon flight.