Top 10 Travel Accessories for Busy Business Travellers
Savvy business travel isn't just about travelling light, but travelling right. As we wade knee-deep into the 21st century, that means choosing the right travel-tech accessories and gadgets to make frequent business travel smoother, more productive, and more enjoyable.
But what do you really need to make your next business trip a success, and what can you leave at home? Here are our top 10 must-have's for tech-savvy business travellers looking to streamline the travel experience in style.
1. A Reliable Home Spying System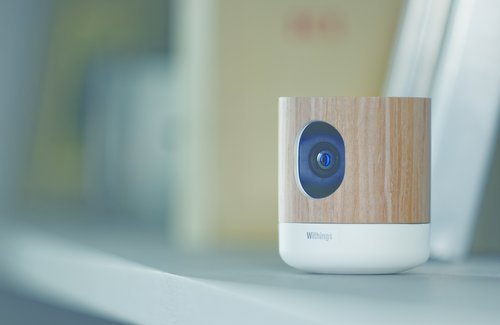 Just because you're out of town doesn't mean you have to stay in the dark. Keep tabs on your house, goldfish, or sticky-fingered nanny with the Withings Home Monitoring Camera (~US$200), which provides HD video coverage of your house 24/7. Simply use your smartphone to access the constant video stream from the hotel room, rental car, or airport lounge.Now even works with the Apple Watch. Click here for Withings website
2. Comfy Noise Cancelling Headphones
What's the point of using noise cancelling headphones if you can't get any shuteye? Instead of bulky earpieces that make laying down to sleep impossible, try the dorky-looking but wonderfully comfy SleepPhones by the good folks at Acoustic Sheep (~US$40). A soft headband contains flat speakers that not only cancel ambient noise, but make it easy to sleep on your side. Click here for SleepPhones website
3. Anti-Pickpocket Attire
Rock this unassuming vest and thieves the world over will assume you've nothing to steal. That's because the Scottevest QUEST Vest (~US$145) contains 42 (!) secret pockets for storing everything from your iPhone to your passport. Even better, the vest has built-in RFID-blocking technology so high-tech pickpockets can't swipe your credit card info. Click here for Scottevest website
4. An Un-Losable Wallet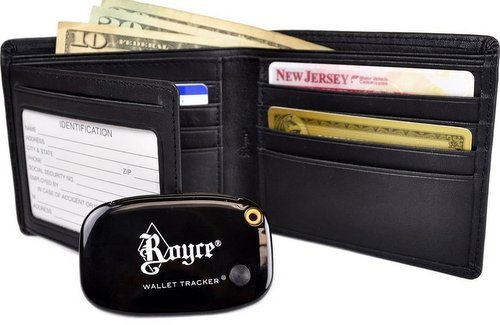 Just like your geek-chic QUEST vest, the Royce Freedom Wallet (~US$99) has built-in RFID-blocking to guard your personal information from thieves. But this fashion gadget also comes with GPS, allowing you to find your wallet from just about anywhere using the Bluetooth technology on your smartphone. Click here for Royce Leather website
5. Treasure-tracking Technology
If you're like me and travel tends to bring out your scatterbrained side, an accessory like the Nokia Treasure Tag (~US$30) is a must-have. Instead of returning home from your next business trip sans smartphone, charger, or tablet case, you can track your valuables and get (loudly) alerted should you accidentally attempt to leave the hotel without them. The Treasure Tag can be attached to any item you shouldn't be without (keys, wallet, breath mints) and syncs with your smartphone to make sure you never misplace another essential travel tool. Click here for the Nokia Treasure Tag website
6. Noise-cancelling Headset
Not only do you need to drown out the snoring guy on the plane – you need to take conference calls in airports, train stations, and hotel lobbies. Plantronics BackBeat PRO (~US$250) is a great option for doing all of the above. In addition to being a robust noise cancelling solution with wireless capability, BackBeat PRO has a built-in mic for making and takings calls on the go. Click here for the Plantronics website
7. Instant Fashion
Whenever we dole out business travel packing tips, we advocate taking less with you and buying what you need once you arrive at your destination. That doesn't mean you're resigned to wearing whatever you can find at the nearest mall or market, though.
The MTailor Custom Shirt (~US$70) can be ordered online, tailored to meet your exact measurements, and delivered straight to your hotel room just about anywhere in the world. How's that for travel style? Click here for MTailor website
8. Truly Free (Fast) WiFi
Isn't it amazing how many airports don't have free WiFi, and how many international hotels, coffee shops, and Internet cafes have painfully slow WiFi?
If you constantly find yourself paying for WiFi while traveling, or unable to connect multiple devices to a single network, check out Apple Airport Express (~US$99). Touted as the "world's smallest mobile base station," Airport Express weighs less than 7 ounces and lets you share your network with up to 10 users. Click here for the Apple Airport Express website
9. Eternal Battery Life
T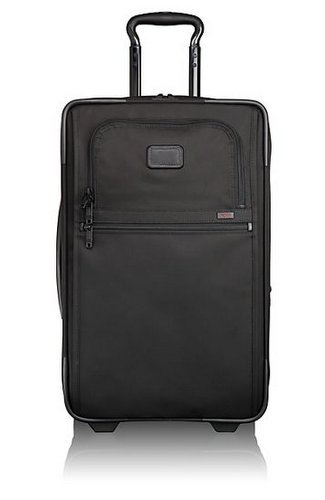 here's no way your iPhone is going to stay charged through the entirety of your next 14-hour flight (especially if you're using it watch movies or listen to music). The Kensington Mini Battery Pack (~US$50) will extend the life of your iPhone or iPod by hours, and comes in a lightweight version that is perfect for business travel. Simply plug in the battery pack to your phone or iPod when your device's battery is running low, and watch as it charges sans outlet. Score! Click here to visit the Kensington website
10. An Envy-inducing Carry On
Hazzah! Finally, a carry on that removes the necessity of a laptop case. The Tumi Frequent Traveler 20" Zippered Expandable Carry On ($600) looks slick and has dedicated compartments for everything from your Macbook to your business suits. The best feature by far is the expanding exterior, which allows ample room for last-minute suitcase stuffing. Take care to get the 20" version, however – the equally popular 22" carry on is slightly too big to take on most international flights. Click here for the Tumi Carry On range website
What is your #1 must-have travel accessory this season?
---
Rebecca Anne Nguyen is an author, travel writer, and the creator of TheHappyPassport.com.
---
*All prices noted are correct at time of publishing and may vary based on geography.