It's mind-blowing:
You will be floating on a waterbed of never ending blue, with the sun beating down on your back and a marine fairyland below you. Jumping into the Coral Sea, which is home to the largest living thing on Earth that you can see from outer space—the Great Barrier Reef—will be an experience that will linger long after you leave.
Home to countless marine creatures, from fish to starfish, turtles to dolphins, plus sharks and m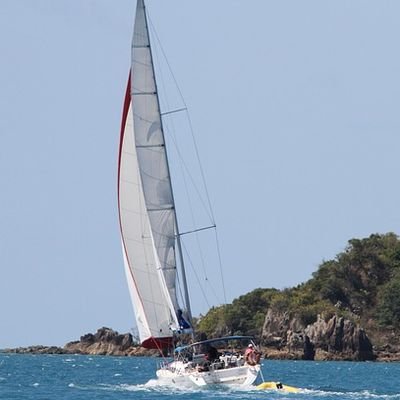 ollusks the Great Barrier Reef is an ecosystem 2,300km long. Thousands of islands, reefs and coral cays litter the seabed studded with more than 600 varieties of hard and soft coral, from the tip of Cape York Peninsula to the southern city of Bundaberg off the Queensland coastline.
In the far north of Queensland, the small township of Port Douglas is only 15km from Low Isles, where you can easily hang out for a morning or an afternoon, as it's 55 acres of reef and sand cay to play on. The outer Agincourt Reef will take longer to get to, but it's a completely different experience. During peak season it's a bit like joining a horde of marauders, but at least you have plenty of facilities available, from semi-submersible rides to an underwater viewing platform. It's great for first timers who maybe need floaties to survive when dropped in the water, those that don't want to get their toes wet at all and the avid divers who wish to explore a wreck or a bommie.
When your excited fingers fly over the laptop keys searching for that perfect Great Barrier Reef tour, your screen will look like it's been literally dropped in the ocean, as it will light up with incredible photographs and too many boating options to wrap your head around.
Ask yourself:
Who is going on the jaunt to the reef? Grandma that gets seasick, kids that can't sit still, lovers that can't keep their hands off each other, serious dive buddies, a big day out for a group of friends, or adventurous individuals flying solo.
What is your time frame? A half-day adventure, a full-day sojourn, an overnight slumber party or maybe a longer stay on or in the water.
How deep are your pockets? If you have a big fat wallet there are private luxury boat charters and incredible helicopter or seaplane flights. For those not in this category, you can join other marine loving souls on one of the small or large tour boats completely fitted out to ensure you have a great day. Remember if you are travelling with your own private army (aka family) to ask for family rates, as many tour operators do offer them.
What experience are you looking for?
Luxuriating on a coral cay:
Perfect for those not into sitting on a boat for a long time, a half-day spent at Low Isles off Port Douglas won't leave your skin frazzled or give you too many wrinkles from being under the water for a long time. You can BYO a picnic to munch on whilst kids build sandcastles, or laze under an umbrella and pretend that you are a million miles from anywhere. The coral is close to the sandy shores, so it's easy to cruise around snorkelling in sheltered conditions.
Suitable for everyone including grandmas that may just want to join in with the family fun without getting wet.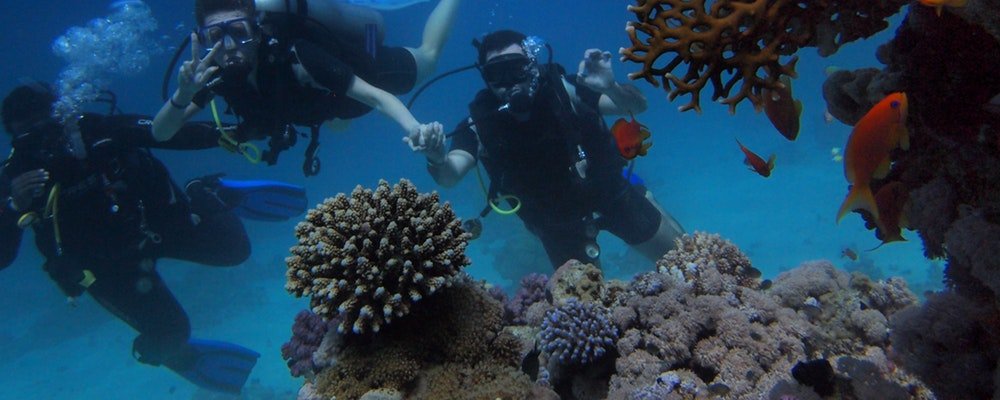 The big day out:
Numerous tour operators run large day vessels from the marina in Port Douglas, such as Quicksilver, Calypso and Poseidon, or you can set sail on a yacht such as Wavedancer. You will have a marine biologist to quiz ad nauseam, munchies for when you get hungry, gear to put on (think goggles, flippers and snorkels or diving gear) and lots of smiling faces around you.
Suitable for anyone who doesn't suffer from enochlophobia (fear of crowds), and seasickness pills are available if required.
Taking to the sky:
Take your pick of a seaplane or a helicopter and soar over the vibrant opal coloured reefs until you land on your own slice of sandy heaven in the middle of the ocean for a picnic like no other. (Image: Barrier Reef Australia)
Suitable for anyone with bulging wallets.
Sleeping under the stars on the reef:
Departing from Airlie Beach, Daydream or Hamilton Islands, you will be able to wallow on the edge of Hardy Reef on a platform built for star gazing, barbecuing and sleeping under a gazillion stars as you are gently rocked to sleep. You will have the ocean to yourselves, once the day-trippers depart at 3pm.
Suitable for adventurous souls that don't have a habit of rolling out of bed in their sleep.
Adrenaline junkies only:
Make sure you head to Mission Beach and go skydiving over the reef, beaches and rainforest. You will see like the birds do, and it will iron out your face wrinkles as you drop from 4570 meters.
Suitable for dare devils—travel insurance is a must in case you do a "face plant" upon landing on the beach.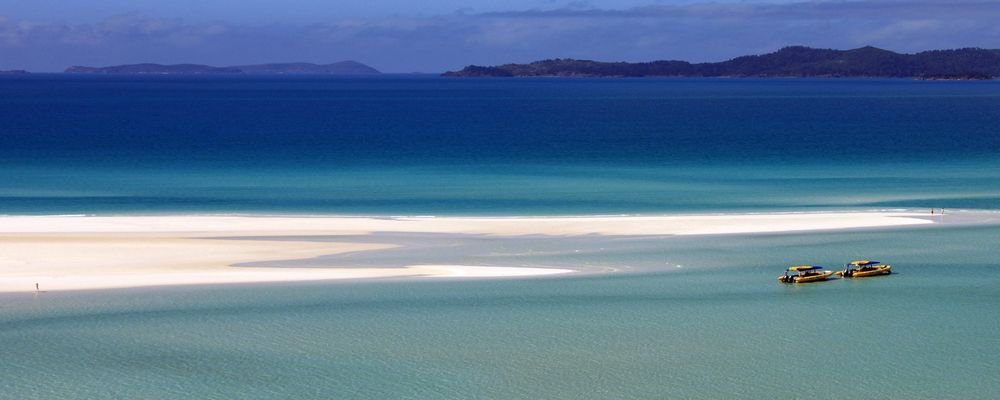 Go bareboating:
You get to skipper your own boat or opt to have a crew to help you out, as you breeze your way around uninhabited islands wrapped in coral reefs at your own pace. The only thing you need to worry about is how much cash you want to splash on the size of the boat and the number of days you want to play skipper.
Getting wrecked on an island:
There are literally too many to name where you can linger in holiday paradise with the reef at your feet. Have a peek at Great Barrier Reef website guide to accommodation.
Where will you be based?
This will determine what experience you are in for on the Great Barrier Reef, so check out the sites below:
---
Gail Palethorpe, a self proclaimed Australian gypsy, is a freelance writer, photographer and eternal traveller. Check out her website Gail Palethorpe Photography and her Shutterstock profile.
---