Location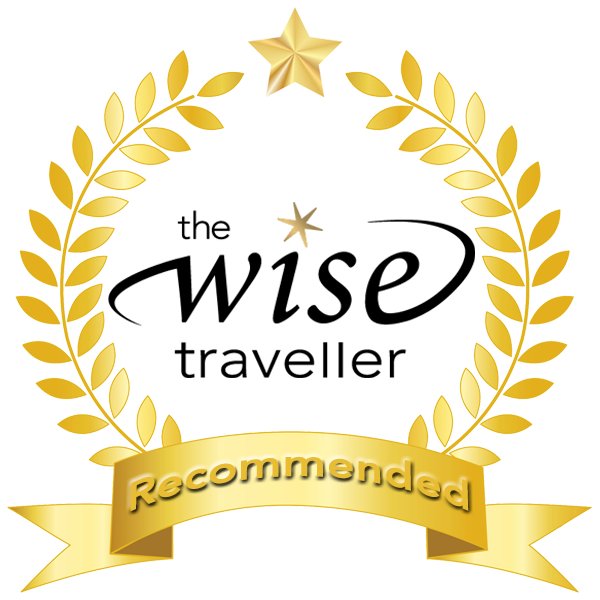 The Michelangelo New York — Starhotels Collezione, is a luxury hotel in an elegant, pre-war building where walls between guest rooms are so thick that they block noise from adjacent guest rooms and outside street noise, which makes this a perfect choice for anyone seeking a quiet stay. Steps away from Broadway's main theatres, Radio City Music Hall, Rockefeller Center, Times Square and global headquarter office buildings, the hotel delivers an impressive first impression, with a soaring lobby which is decorated with warm tones of Carrera marble, plush velvet armchairs and a massive chandelier which gives it a retro-glam look.
Consider The Michelangelo Hotel if you want an unpretentious and gracious experience. The hotel's grand staircase in the lobby leading to a mezzanine public space was the perfect design compliment for my stay, which coincided with the Academy Awards broadcast of the Oscars. I felt like a celebrity with the warm welcome from the entire front office staff!
Hotel Room
The hotel offers a variety of 179 guest rooms and suites, with décor ranging from Roman-inspired to modern, and everything is plush and comfortable. My one-night stay was in a roomy hotel suite that included a dry bar, bar counter and bar stools, with a large mini bar fridge and a coffee maker (on request). The suite's entryway was re-fitted as a mini library with shelves of interesting travel and design books in mint condition.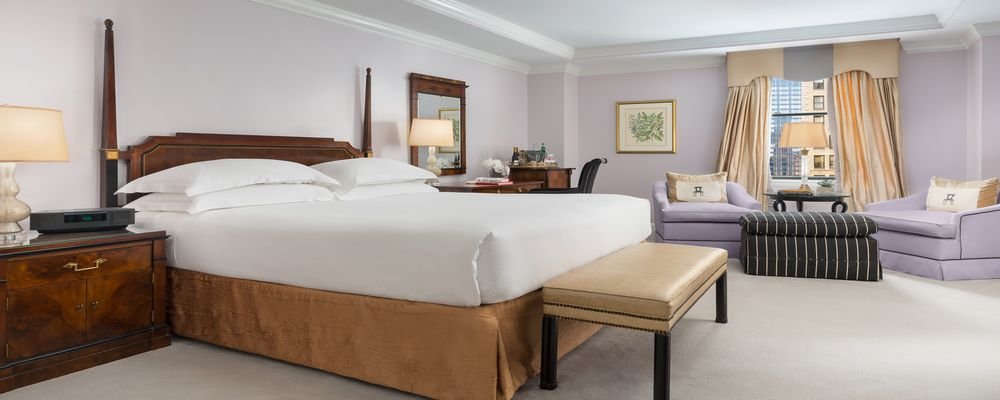 Beds were firm, and there were plenty of king-size pillows and luxurious sheets and blankets. The handy complimentary individual mobile phones in each room are for guests to use inside/outside the hotel. There is complimentary high-speed Wi-Fi and free phone calls, anywhere around the world, and guests are offered a daily newspaper.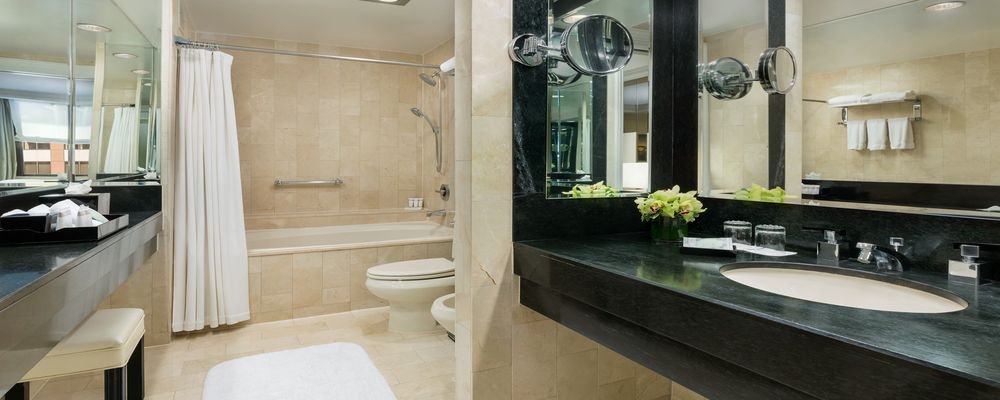 Windows had blackout shades, as well as double curtains. The all-marble bathroom was generously sized, especially the bathtub; there was a full range of the hotel's exclusive personal toiletries (shampoo, conditioner, body wash, lotion) with terrycloth robes and slippers and a deluxe hairdryer.
Clock radios were Bose brand, and TVs were housed in large wooden armoires, something that is appreciated by guests who don't like to have their hotel room dominated by a large video screen. I forgot my toothbrush, and housekeeping was prompt in delivering a replacement, as well as a copy of the Sunday New York Times, despite my late check in.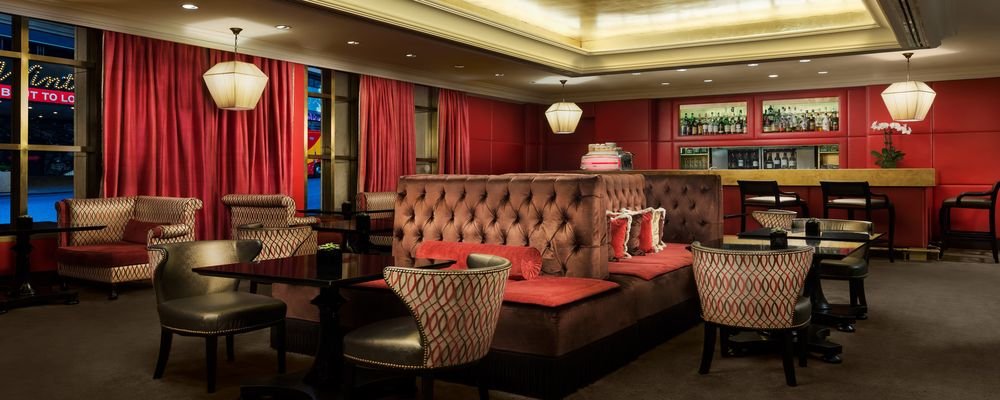 Lobby Lounge
The hotel's restaurant doubles as a lounge and bar for all-day dining, for breakfast, lunch and dinner. The special Neapolitan pizza menu is worth checking out and can be paired with a selection of above average Italian wines by the glass.
Room Service
As room service is available 24/7, I was curious to see how the highly touted pizza woul
d be plated and delivered to my room so I could watch some of the Oscars. It was delivered on a rustic wooden board, in a pizza stone, with little spice bottles of fresh herbs, pepper flakes and garlic infused olive oil. It was delicious and appetizingly presented.
Fitness Room
here is an adequately sized fitness room in the hotel basement with a few machines and free weights. The hotel will make arrangements for guests to use the swimming pool at an adjacent gym.
The Wise Traveller Rating: 10