Survival Tactics For The 2016 Olympic Games In Rio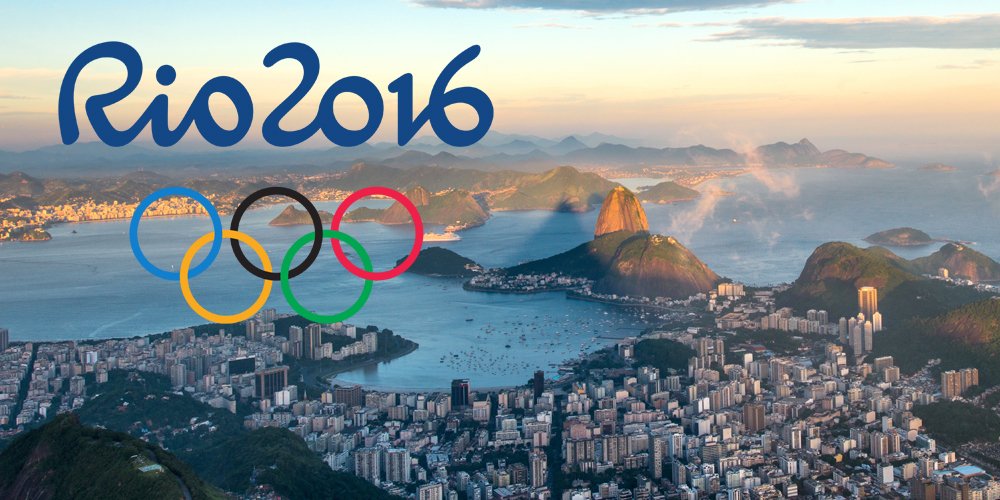 One of the murder capitals in the world, suffering a deep recession, a crime wave, a Zika virus outbreak and in the midst of political turmoil where most of its population live below the poverty line, how do you survive the games? As the film "The Hunger Games" pronounces..."Happy Olympic Games! And may the odds be ever in your favor."
The games have gone from being seen as a boost to the flagging economy and a uniting event for Brazil, to a nightmare of unbearable cost at the locals' expense. Forced evictions from Rio's shambling favelas to make way for stadiums and violent clashes between police and gun-toting drug traffickers, in an attempt to clean up the areas where events will be held, has sparked an unprecedented crime wave.
From water being thrown over the Olympic Torch to the jaguar named "Juma" having to be shot during the torch relay, the international media is swarming like buzzards with a feast of horror tales to tell. Supposedly one Olympian has frozen his sperm (just in case he catches Zika), whilst the US rowing team will be wearing seamless "antimicrobial unisuits" to ward off the nasties in the water where floating bloated corpses are being touted as the new yachting buoy turning points. The minestrone soupy waters of Guanabara Bay, nicknamed the "city's latrine", are said to be overflowing with human crap such as condoms, discarded syringes, untreated sewerage, old fishing nets, the odd piece of household furniture and the odd body bits for decoration.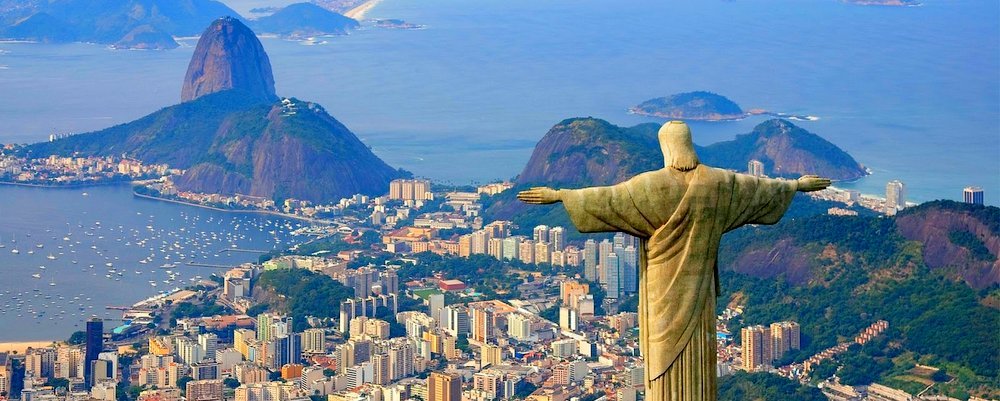 With a motto of "Live Your Passion", the opening ceremony is due to happen on the 5th August 2016 at the world famous football Maracanã Stadium. From this date to the closing ceremony on the 21st August, the world will be watching Rio de Janeiro. From the locals' perspective, billions of dollars spent on Olympic infrastructure should have been spent on education, health and the well being of the impoverished.
The Olympic crowds will prove to be a veritable smorgasbord of opportunity to prey upon by criminal gangs and this is one place that you do need to take extra precautions if you wish to leave the country intact with all of your belongings still with you. Many governments will set up temporary Embassies in Rio de Janeiro, so check on this before you leave home.
Survival rules for those brave enough to venture to Rio for the games:
| | |
| --- | --- |
| | Grab a local sim card and the first numbers to put into your mobile should be the local emergency numbers. Not sure how much good this will be considering that most operators do not speak English, but it's worth a try. |
| | Wear some rose colored glasses - some of the sights you will see, may not be of the pretty variety. |
| | Follow the pedestrian routes to the sporting venues, as these will be heavily guarded with the local masses shoved outside the "safe" zone. |
| | Leave your gold bling at home - unless you are ready to "donate" it to one of the locals and they won't be gentle about ripping it from your neck, wrist or finger. |
| | Watch where you put your feet, especially if taking a morning jog on the beach. It isn't dog poo squishing between your toes in the sand or an old shoe you may trip over that you have to worry about...it is far worse. |
| | Always keep your mouth closed when swimming in the ocean and if possible raid the wardrobe of a US rowing team member and pinch his "antimicrobial unisuit". It is not recommended to go snorkeling. |
| | Be a charity giver and hand it over - if someone is trying to grab your backpack, camera or wallet, just give it up and walk away. Think of it as an opportunity to show your benevolent nature. |
| | Registered or unregistered taxis - it doesn't matter - there is a history of being robbed whilst in one. Book your taxis on-line using smartphone apps which provide GPS tracking, driver name and registration details. |
| | Only buy tickets from an authorized source, as fraudulent ones will definitely be floating around and phony tickets will not get you into the venue, no matter what you paid. |
| | Don't hang around at the airport any longer than you have to, as international events present attractive terrorist targets. |
| | Make sure you have plenty of comprehensive travel insurance to cover everything, from your belongings to medical evacuation. |
| | Don't buzz around the city in solo mode, this is when having a friend beside you is a good thing, even if they snore at night or chew with their mouth open during the day. |
| | Don't accept boiled sweets from a stranger, or a drink in a bar, despite the friendly come-on and the sexy body. |
| | The Zika virus is alive and thriving in Brazil, so spray the body with mozzie spray instead of your designer perfume, cover as much as your body in light colored clothing, go for air-conditioned accommodation and practice "safe sex", if your libido can't go without it. |
| | Keep a photocopy of your passport with you and the original locked in a safe at your accommodation. |
| | Register your travel with your government travel site. |
| | Learn a bit of Portuguese as English is not widely spoken; at least know the odd swear word or two, as you will need them. |
Think of it as entering a war zone, complete with rogue cops jumbled up with the good guys and a patrolling battle ship off Copacabana Beach. These Olympic Games are going to be the most militarized games on record with 47,000 police, 38,000 soldiers and 3,000 sailors on duty to protect you from kidnappings, muggings, sexual assaults (not of the welcomed kind); basically your garden variety of murder and mayhem.
When you start cheering with your mouth stuffed full of a deep fried "coxinhas" and the creamy hot cheese drips down your chin, just remember you came for the excitement of the Olympic Games. Have some fun in your body armor and crash helmet and the odds will definitely be in your favor.
---
Gail Palethorpe, a self proclaimed Australian gypsy, is a freelance writer, photographer and eternal traveller. Check out her website Gail Palethorpe Photography and her Shutterstock profile.
---