16 Of The Best Business Travel Blogs To Watch in 2016
Finding a great travel blog is just as easy as finding a great travel rewards credit card; there are so many to choose from, you're bound to come across at least a dozen that tickle your travel fancy.
See our latest picks for the Best Business Blogs for 2019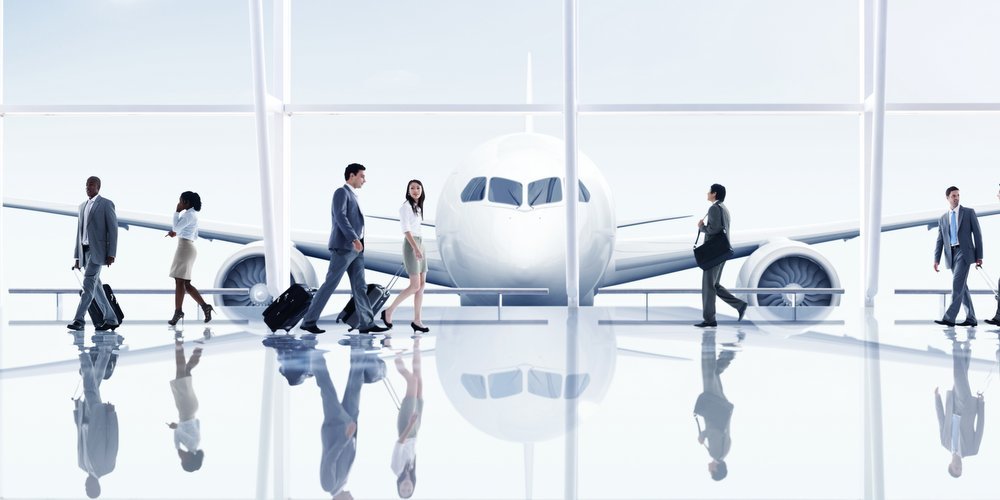 But what about travel blogs dedicated solely – or at least mostly – to the fine art of business travel?
That's more akin to finding a credit card that offers no blackout dates. And a super low APR. And brings you breakfast in bed.
While the best business travel blogs are fewer and farther between than your run-of-the-mill, "I quit my job to travel the world" nomad-style blogs, those that are focused on business travel are highly attuned to the hyper-specific needs of business travellers. They cover industry news, business travel etiquette, airline hacks, and how to get your boss to spring for business class.
Here are our top 16 must-follow business travel blogs for 2016:
#1 Frequent Business Traveler
With articles written exclusively by members of the Society of American Travel Writers and the International Travel Writers Alliance, this blog highlights the three main areas of business travel: industry news, technology, and insider tips. Their topical pieces on airport pet peeves and economy upgrades will make even the most hardened business travellers crack a red-eyed smile. http://www.frequentbusinesstraveler.com/
#2: FareCompare's Business Travel Blog
Follow FareCompare CEO Rick Seaney's posts to stay abreast of which airlines are merging, shutting down, starting up, changing their business model or switching hub cities. https://www.farecompare.com/travel-advice/
#3: Business Travel Destinations
Business Travel Destinations is a review-based blog that makes it easy to find the perfect hotel, event, or meeting location in the city of your choice. If part of your job includes event planning, hotel booking, or product purchases for your company, be sure to keep a close eye on Founder Rob Hard and his meticulous destination reviews. http://businesstraveldestinations.com/
#4: Stuck At The Airport
Stuck at the Airport Founder Harriet Baskas is dedicated to helping business travellers make the most of their layovers and unexpected airport 'lock-ins.' Her blog covers things like the best airport lounges, up-to-date construction reporting, restaurant and hotel reviews, and other must-knows for the airport-bound business traveller. http://stuckattheairport.com/
#5: Pearls Of Travel Wisdom
Pearls of Travel Wisdom is the business travel blog of Carol Margolis, the Founder of the Smart Women Travelers network. Each of Carol's posts reveals a practical pearl of wisdom for savvy female travellers who spend a lot of time on the road. http://pearlsoftravelwisdom.boardingarea.com/
#6: 1 Bag, 1 World
Editor Frank Brown reveals the pitfalls and pleasures of travelling light as he traipses the planet with a single suitcase. Brown blogs about his experiences as a digital nomad and tour director, and has built a close-knit online community for business travellers who pack light. http://1bag1world.com/
#7: Caroline Costello for Airfare Watchdog
Costello's packing tips and airfare upgrade secrets won her a business travel blogging award in 2015. Her Buzzfeed-esque headlines and practical business travel tips give you even more excuses for hanging out on Airfare Watchdog when you should be working. https://www.airfarewatchdog.com/blog/by-author/10133948/caroline-costello/
#8: Travel Pulse
If you need to stay updated on what's trending in the business travel world, make Travel Pulse your first browser stop of the day. If there's an airline merger on the horizon, cruise lines adding new routes, or a bigwig travel industry CEO about to get ousted, you'll read it here first. https://www.travelpulse.com/
#9: Four Hour Work Week
Tim Ferriss's blog is perfect for alternative types of business travellers: digital nomads, location independent entrepreneurs, and those looking to fund their long-term travel lifestyle. If you're a traditional business traveller but want to increase the amount of time you spending living in exotic destinations, this blog will provide the inspiration and practical advice you need to get started. https://fourhourworkweek.com/
#10: Expert Flyer
This is the go-to blog for flight hackers, points earners, and business travellers looking for VIP lounge access and instant upgrades. The blog features a lot of video content so it's perfect for killing time in the terminal, and you can book airfare right from the main website. https://www.expertflyer.com/
#11: Road Warriorette
Nominated for USA Today's Best Business Travel Blog, Road Warriorette is focused on the style, etiquette, and efficiency of business travel. Think packing tips, what to wear, and whether or not you should pay for your own flights. http://roadwarriorette.boardingarea.com/
#12: TripCase
The TripCase blog interface is fresh, stylish, and minimalist. The content is centered around the culture of business travel, including business dinner etiquette tips and how to prevent wrinkled suits on the road. There are also great travel product reviews. http://travel.tripcase.com/
#13: Tnooz
Tnooz is the blog to follow for travel tech futurecasting, the latest must-have apps, corporate travel news, and travel-related startups. Think Travel Pulse with a more tech-centered take on business travel. https://www.tnooz.com/
#14: Travel Babel
Award-winning travel blogger Claire Walter publishes a unique combination of travel tips, personal travel experiences, and travel industry news. Check out Travel Babel for insightful commentary on how travel trends shape your business travel experience. http://travel-babel.com/
#15: Wandering Trader
In the tradition of Four Hour Work Week, Wandering Trader is all about living and doing business from wherever you happen to be in the world. With a focus on day trading and digital nomadism, this is a great blog for those looking to make the transition from a corporate career to full time travel. http://wanderingtrader.com/
#16: Business Travel News
Business Travel News is a great resource for corporate travel news, industry trends, hospitality updates, and business travel statistics.
If you're not finding the business-centric travel info you crave on typical travel blogs, check out our top 16 for news, hacks, reviews, and tips on all things business travel. http://www.businesstravelnews.com/
---
Rebecca Anne Nguyen is freelance travel writer and the creator of TheHappyPassport.com, an inspiration site for solo female travellers.
---