Where better to head for a summer holiday than a European beach destination? Anywhere located around the Mediterranean is perfect for a slow and relaxing summer getaway filled with white sand beaches, azure waters and charming restaurants serving delicious seafood. The tricky part is trying to decide upon your destination. So many towns and resorts in Greece, Italy, Spain, France, Croatia and other summer destinations have become crowded with tourists. Not only do you have to get down to the beach early to secure a spot, but prices will be high and you'll have to endure long queues for everything. If you're looking to escape the crowds, here are five European beach destinations that are, as yet, untouched by mass tourism.
Odeceixe, Portugal
Located within a Nature Park in the north of the Algarve, Odeceixe is one of Portugal's most beautiful villages. In the summer, a small road train takes tourists 4km down the road to Praia de Odeceixe, a stunning beach that will take your breath away. The town itself is relatively sleepy, although the coastline does attract surfers during the summer months. There's a scattering of lively bars, restaurants and shops to appease those seeking convenience, but the picturesque town is, as yet, untouched by mass tourism like the rest of the region.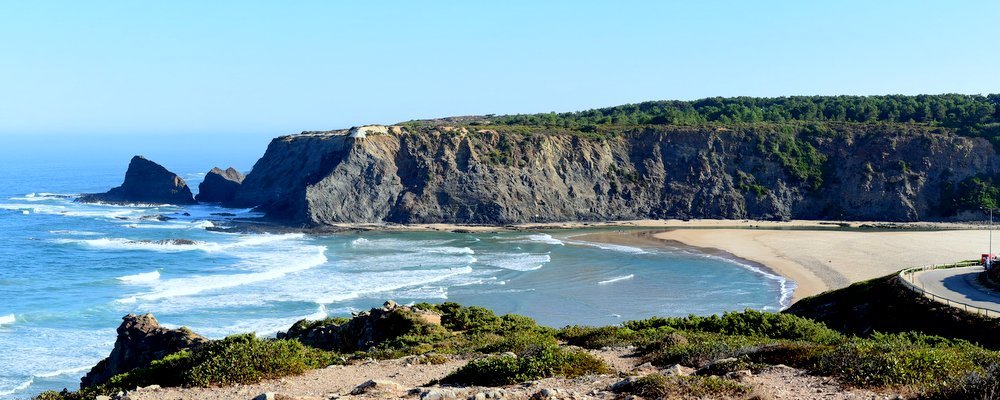 Image credit: fotos avulso @ flickr
Cala Macarelleta, Menorca
Menorca is much quieter than its neighbouring islands, Mallorca and Ibiza, providing the perfect place for a peaceful getaway. The small island is surrounded by beautiful beaches and azure water, but if you're looking for a secluded spot with a picturesque beach, head straight for Cala Macarelleta. The white sand beach here is backed by pine trees and surrounded by white cliffs, providing one of the most beautiful spots to swim in the whole of the Mediterranean. It's located just a short stroll through the trees from the larger and busier beach of Cala Macarella, close to the town of Cala Galdana.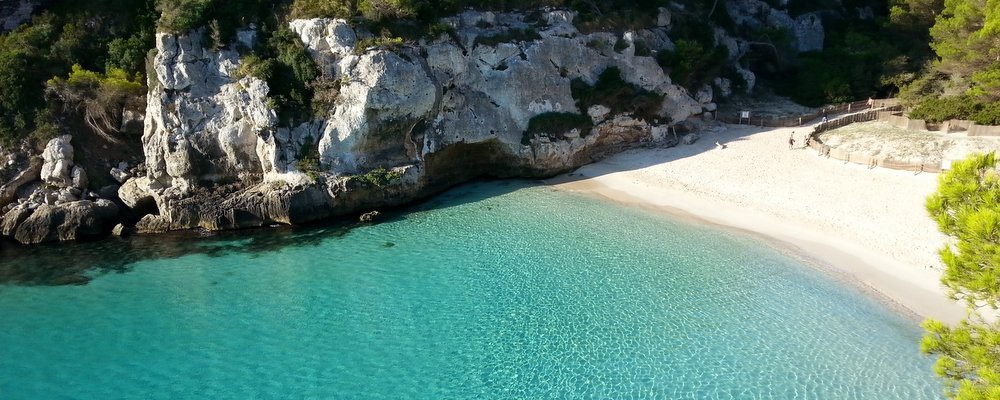 Image credit: Morffheos @ flickr
Tonnara di Scopello, Sicily
Bizarrely, one of the most breathtakingly beautiful spots in Sicily is also one of the least touristy places on the island. Tonnara di Scopello isn't exactly an undiscovered gem, but it is certainly quieter than other locations on this popular Italian island. There are no bars and restaurants in the small bay, so you'll have to take a picnic lunch but there are plenty of places to stay in the town of Scopello itself, on the hill above the bay. There's not much to do here other than bathe in the sea, relax in the sun, eat delicious seafood and perhaps take a trip to the nearby nature reserve, making it the perfect destination for a relaxing getaway.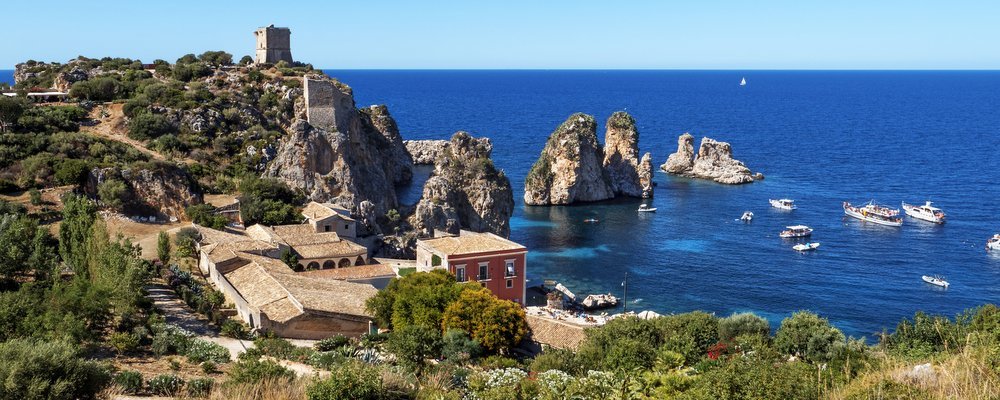 Image credits: Marco Crupi @ flickr
Ponza, Italy
If you're looking to completely get away from it all, this secret Italian island is the perfect getaway – so much so that the likes of Beyonce and Rihanna are rumoured to holiday here. Expect a quintessential Italian getaway (beautiful, crumbling old buildings nestled into the side of steep cliffs with clear azure waters waiting at the bottom) but without the crowds that you find on the mainland. Situated west of Naples, you reach the island via boat before disembarking to discover a place only really visited by Italian tourists. There are many beautiful coves for swimmers and sun-worshippers, while keen hikers will relish in the clifftop paths that offer stunning panoramic views over the island.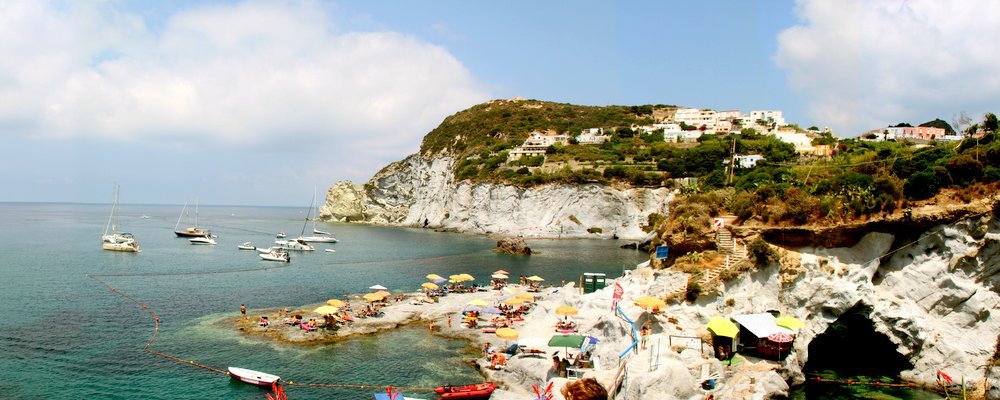 Image credit: Matias Garcia @ flickr
Cies Islands, Spain
This small group of islands located off the coast of Galicia are known locally as the 'Galician Caribbean' thanks to their secluded white-sand beaches and calm blue waters. There are no hotels on the islands (although there is a campsite) and visitors are limited to just 2,200 a day thanks to the area's status as a National Park. This makes the islands the perfect place for a day trip from the mainland, safe in the knowledge that you will be visiting an unspoilt paradise completely devoid of tourism. It's easy to spend an entire day simply sat on the beach and swimming in the sea, but the islands are also popular with walkers, thanks to their jagged cliffs and luscious scenery.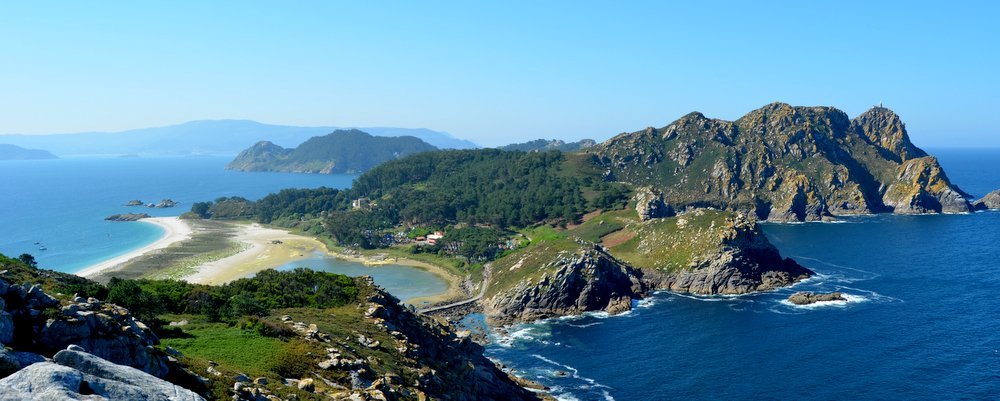 Image credit: Pedro @ flickr
If you are looking to avoid crowds maybe you escapes the tourists in Mallorca or better yet go to one of these off the beaten track destinations.
---
Emma Lavelle is a UK based writer and photographer and has her own blog Field and Nest.
---