Want A Different Surfing Holiday?
If you're thinking of planning a surfing holiday you're likely to consider spots in Hawaii, Australia or California. Why not step away from the ordinary and entertain the thought of surfing in a less obvious location? We've rounded up seven unusual surfing destinations that you may not have previously considered, including iconic waves in rivers, lakes and arctic destinations.
Dubai, UAE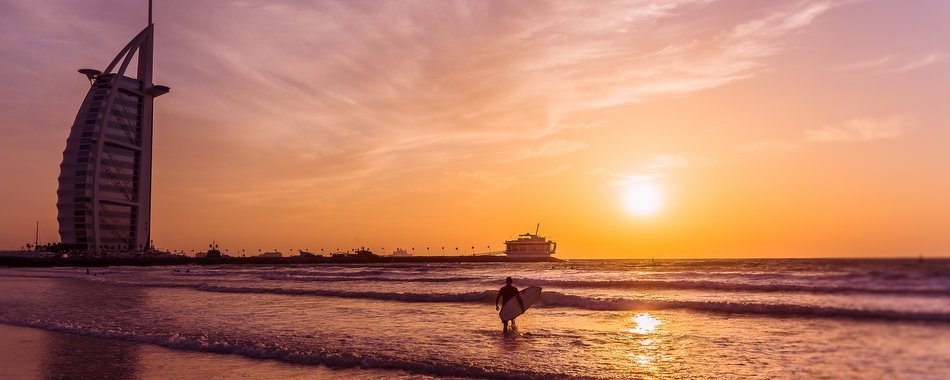 The world's largest artificial water-sports park, the Wadi Adventure Park, offers white-water rafting, surfing and kayaking on a huge scale. The surfing pool generates waves for both experts and beginners, allowing users to learn their skills from scratch or to come face to face with towering and challenging waves.
Antarctica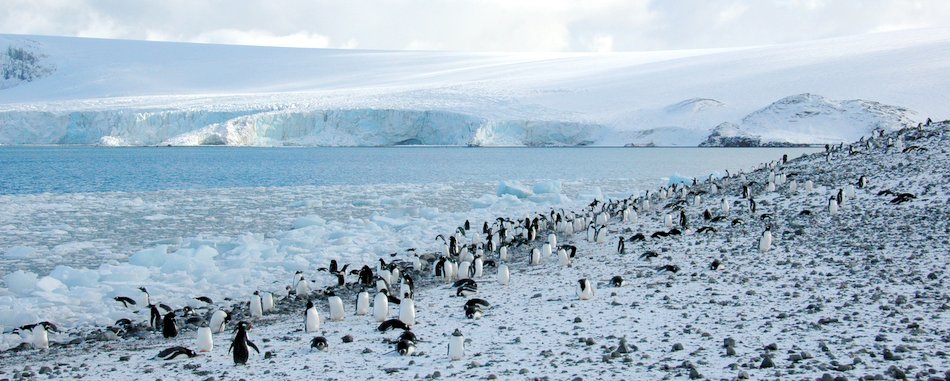 Freezing cold seas filled with icebergs might not be the scene that you envision when planning a surfing trip, but you'd be guaranteed great waves practically to yourself off the South Shetland Islands. Warning, this location is for only the most experienced and prepared, such as the Red Bull athletes Dan Malloy and Ramon Navarro who braved the icy waters wearing special protective gear for a stunt back in 2013.
Wales, UK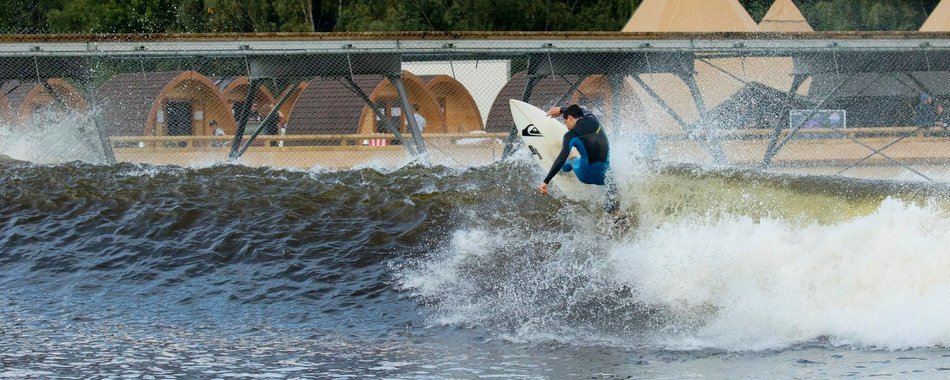 Determined to secure its status as one of the world's best locations for outdoor and adventure activities, the Surf Snowdonia park opened in Wales (albeit with a few hiccups) last year. Due to reopen in the upcoming months, the huge man-made lagoon will generate its own waves up to six feet high for surfers to enjoy whatever the weather.
Munich, Germany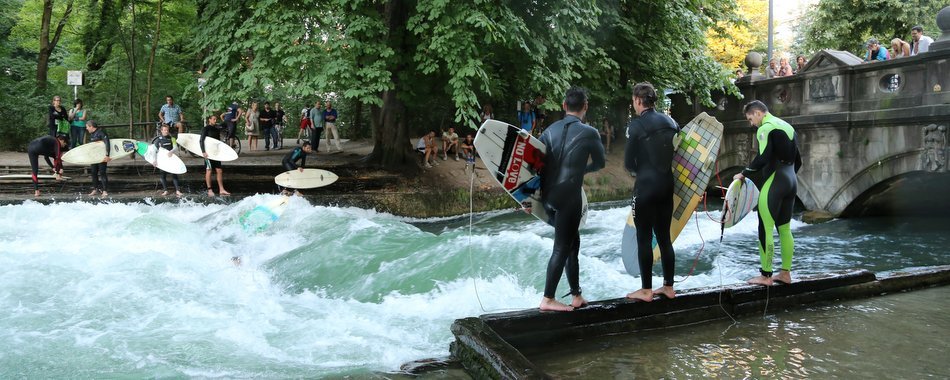 Visit Munich in summer and you'll find queues of surfers waiting for their chance to ride the infamous Eisbach standing wave which flows through the city's gardens. Suitable only for experienced surfers, due to its strong current, the artificial wave was created when concrete blocks were placed on the riverbed.
The Amazon, Brazil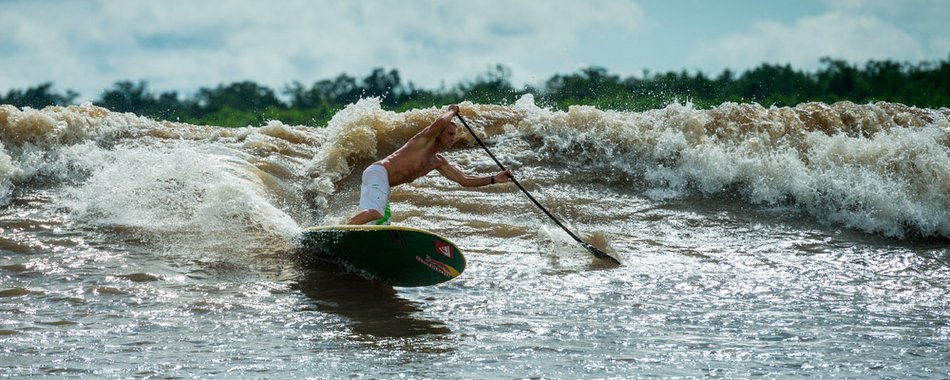 One of the most dangerous tidal bores in the world, thanks to its extreme height (four metres) and the creatures that lurk beneath the surface, Porocora flows for 497 miles down the Brazilian Amazon. A surfing competition is carried out annually, with the current record being held by a Brazilian surfer who rode the wave for over 37 minutes.
Lake Michigan, USA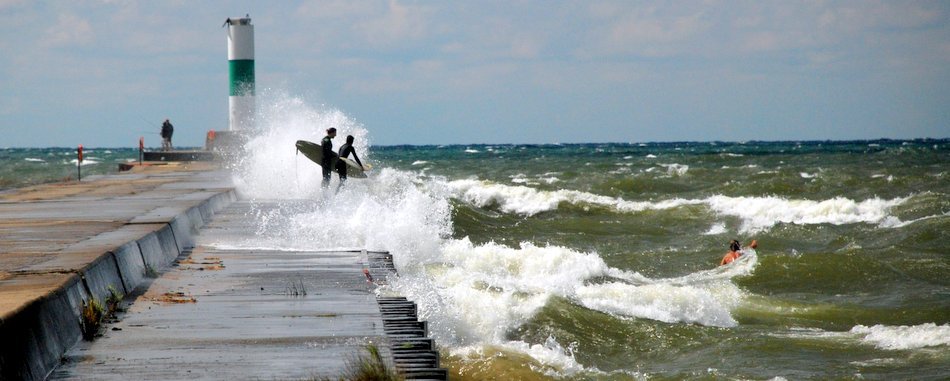 The only lake in the world with enough wind to produce waves high enough to ride, Lake Michigan has been renowned as an alternative surfing spot since soldiers returning from Hawaii after World War 2 first rode it's waves. The extreme wind on the lake often whips up waves of up to twenty feet high, so unless you are an expert, check the weather forecast before you jump in.
Iceland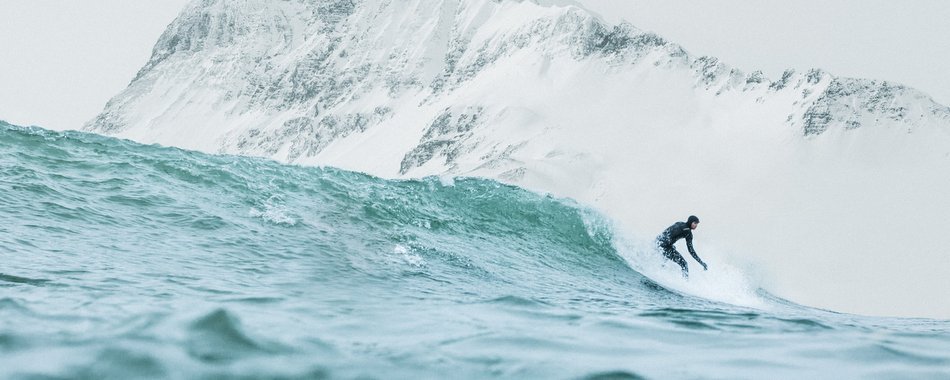 Another chilly spot, it is essential that you are wearing suitable protection from the elements if you plan on surfing off the coast of Iceland. In recent years as tourism has spiked, surfers from around the world have begun to visit Reykjanes to ride the freezing waves. The waters here are still relatively undiscovered for surfers, however, and you're highly likely to have the waves to yourself.
---
Emma Lavelle is a UK based writer and photographer and has her own blog Field and Nest.
---