The Festival of Diwali dates back to ancient times in India and is wrapped up in myths and legends of the Hindu faith. The festival is also celebrated, but in different forms, by Jains, Buddhists and Sikhs. Numerous days before Diwali, people get super busy cleaning houses and workplaces and then proceed to place candles and decorations all over. Fireworks explode, happy people cavort in family groups or with friends, and many exchange gifts. It is a time to celebrate abundance and prosperity, with plenty of prayers offered to the goddess of wealth, Goddess Lakshmi. The festival typically lasts five days, with the climax happening on the third day, which is the darkest night of the Hindu Lunisolar month.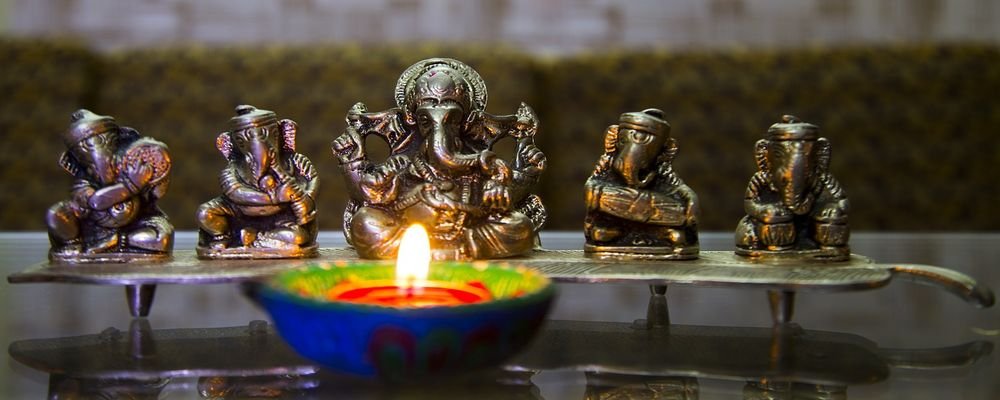 The History of Diwali is steeped in the age-old belief that good will always be the victor where evil is concerned, light will win out over dark and knowledge over ignorance. The festival marks the event when the Hindu God Rama became the victor over the demon in the epic tale of Ramayana. Possibly a fusion of harvest festivals, Diwali is mentioned in Sanskrit texts from the first half of the first millennium CE.
Travel Considerations:
Be sure to book flights and accommodation as early as you can. This is a time of huge travel volumes by whatever means possible. Prices on both transport and hotels will peak, as families gather together to celebrate.
Where it's celebrated:
Every country around the world with a large Hindu population celebrates Diwali, some of which are below: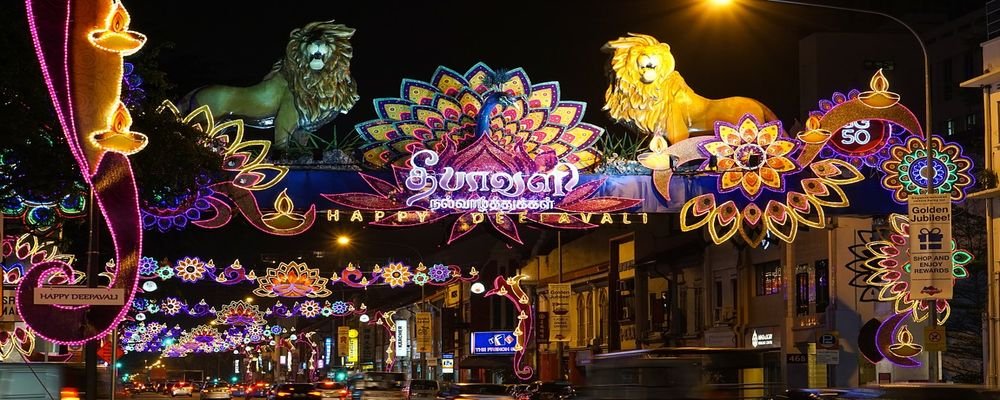 Singapore's Little India enclave becomes a pseudo-street in India, festooned in flowers and lights, plus the locals are in their glad rags saying prayers. It's a public holiday.
Mauritius has declared Diwali a public holiday, with the celebrations going off with big bang fireworks, family gatherings and loads of food to eat.
Malaysia has a multi-religious society, and Diwali is a public holiday. As with Singapore, the Little India area in Malaysia's capital city of Kuala Lumpur is awash in the Diwali spirit, with restaurants dishing up traditional Indian snacks.
The United States of America has a huge Indian population dotted around the country, whose members get into party mode and follow the traditions of celebrating Diwali. Friends and family gather en masse, temples in cities hold Diwali nights of prayers, and some towns even have parades.
Australia's Sydney and Melbourne, in particular, have huge Indian populations that turn out in their finery for Diwali celebrations. The Federation Square in Melbourne has become the iconic place to be during Diwali festivities, when live entertainment and fireworks compete to hold the attention of the audience.
What do people do?
The festival traditionally runs for five days and does vary from region to region:
Day 1 - The day is dedicated to celebrating prosperity.
Day 2 - The fun begins in Goa with the burning of demon effigies.
Day 3 - The most significant day of the festival when Lakshmi is worshipped.
Day 4 - Considered to be the start of a new year, it has various meanings to people, depending on what part of India they are in.
Day 5 - Known as Bhai Dooj, this is the day when brothers and sisters gather together to honor the bond between them.
Traditions include having a ritual oil bath at dawn each day of the festival and putting fertility motifs on agricultural offerings by farmers when praying to Lakshmi to ensure the prosperity of their future crops. In the villages of Odisha and Deccan, it is traditional to place a piece of dried cow dung as a symbolic piece of fertilizer, and many villages hold fairs and parades. It's a festive season with the main focus being on families bonding and coming together. Sweets play a big part in the celebratory food and are carefully prepared, shaped and wrapped in edible silver foil.
Quick Tips For Deepavali
Language: Official language - Hindi. English is also widely spoken
Currency: Indian rupee
Time Zone: GMT +5.30
Population: 1,324 billion
Capital: New Delhi
Weather:
April to June - Low Season - hot, hot, hot with unbearable humidity - head to the hills at this time of year
July to November - Shoulder Season
December to March - Peak Season - hordes of tourists, cool nights and warm days that won't kill you
Holiday known as: Deepavali, Diwali and the "Festival of Lights"
Date of Holiday: 7th November 2018 - 5-day festival - in the south of India it is celebrated a day earlier.
The date either falls in October or November of each year depending on the moon cycle, as it's observed on the 15th day of Kartik that is the holiest month in the Hindu lunar calendar.
---
Gail Palethorpe, a self proclaimed Australian gypsy, is a freelance writer, photographer and eternal traveller. Check out her website Gail Palethorpe Photography and her Shutterstock profile.
---