After a very long and frustrating day of train riding from Madrid's Atocha station, often going in the wrong way due to language difficulties, and I suffer from having no sense of direction at all, I finally arrived at the town of Cuenca. The local train station sits in the new part of the town, but lacks the amenities of a taxi or bus stop, and there was no one manning the station at all. An elderly waiter from the station's restaurant finally understood via a comic routine of hand language and various miming antics that I needed a taxi to take me to the old part of town.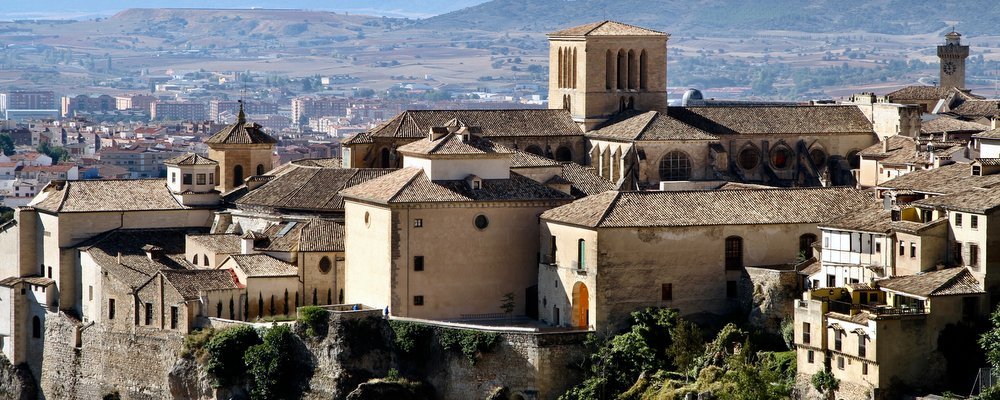 A spur of the moment adventure, I read about Cuenca whilst sitting in Madrid. Founded by the Moors in east-central Spain halfway between Madrid and Valencia, this World Heritage Site had me intrigued once I read about its cliff-hanging houses. An historical walled city nestled on a limestone spur above the Júcar and Huécar Rivers, Cuenca's well-preserved "casas colgadas" (hanging houses) are cantilevered over a gorge, with steep cobblestoned narrow alleys and incredible walls that you can walk along.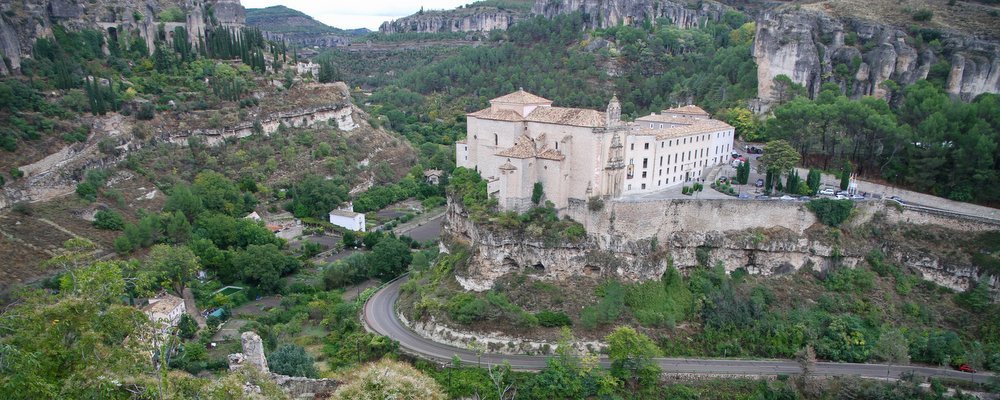 It was no disappointment to my wild imagination of a Muslim walled city that was squabbled over by marauding hordes since the 12th Century. Quaint and traditional, the city is like entering a time warp, especially when walking around at night when the only sounds you hear are your footsteps in empty cobblestoned lanes. Brightly colored tall houses are stacked against each other on slopes, whilst the hanging houses with decorative wooden balconies dominate the gorge's sheer face of craggy bush and scrub.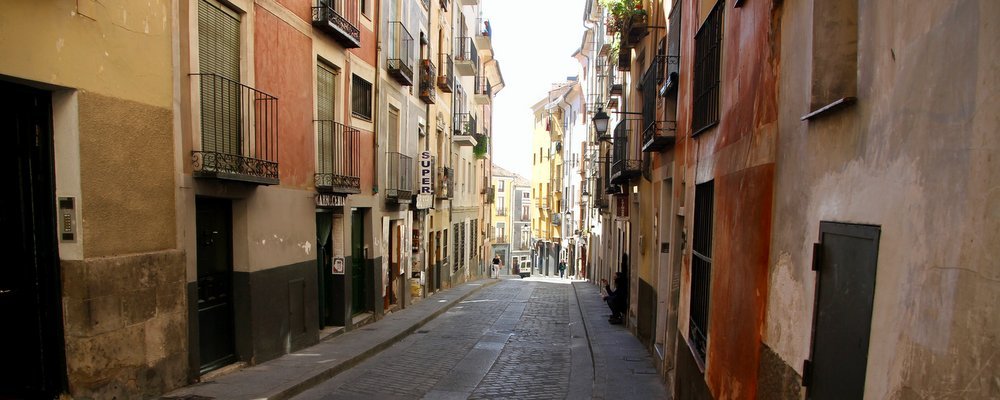 The fact that I found a Michelin star restaurant hiding down a lane (there are actually three in the town) impressed me to no end. Restaurant staff in general spoke very little English, and one night when ordering, I was at the receiving end of a pantomime about bull horns that translated into "meat" of dubious origins.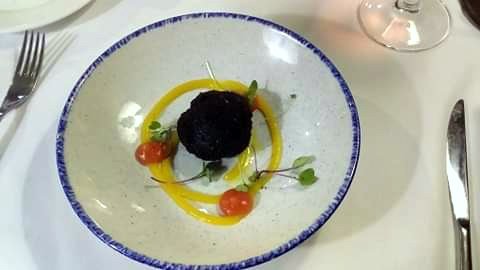 Raff San Pedro restaurant (the Michelin star abode) was a totally different experience of elegant charm, and a waitperson that could understand what I was saying. Tucking into an unexpected amuse-bouche of a traditional treat, mashed garlic in a ball sent my taste buds into overdrive. It was hard for me to walk away from the table at the end of the meal, as the food was totally delectable, and an impromptu conversation with a lady at the next table about her broken leg had me convulsing with laughter. She slipped on the cobblestones on the day she arrived, much to her disgust.
You may want to put your blinkers on when passing through the new part of the town located southwest of the old one, if you want the true medieval experience. But for me the "new" town was a day spent walking and exploring that ended up at a table under mammoth trees sipping wine and munching on crusty baguette, cheese and olives from the nearby tapas bar. After walking downhill, there was no way that I was going to walk back up, so catching a bus was the easy way out.
The old town of Cuenca is one of those places where you can settle down into your own rhythm of life partaking of strong morning coffees, whilst helping to burn off the fat induced by numerous sessions of pastry scoffing. Magical rainbows appear after thunderous downpours, and local artisan shops give plenty of opportunities for trashing credit cards.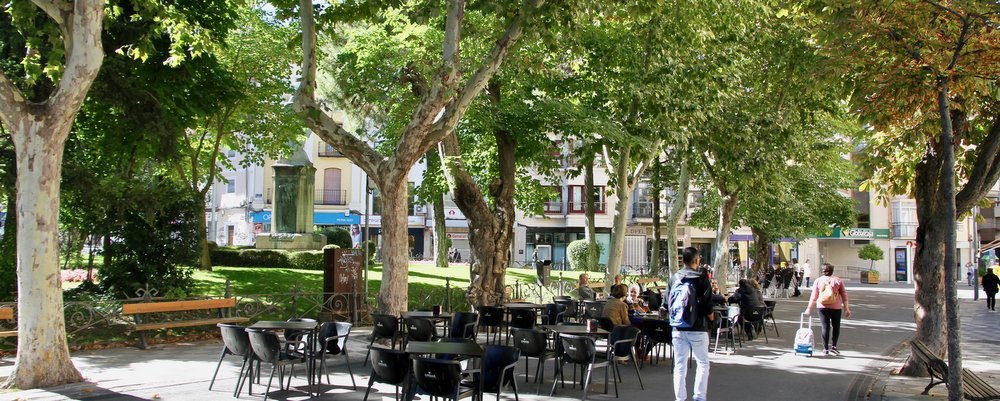 Walking the Bridge of Saint Paul spanning the gorge from the old town to the convent may give you a few heart palpitations, as it's a sheer drop of 40 meters. The original bridge was built in the 1500s, but subsequently collapsed, and the current one was constructed in 1902. Beautiful old churches are worth taking a pious moment or two, and a few stunning old buildings have been given a contemporary makeover in their interiors, forming modern art galleries to poke around.
---
Gail Palethorpe, a self proclaimed Australian gypsy, is a freelance writer, photographer and eternal traveller. Check out her website Gail Palethorpe Photography and her Shutterstock profile.
---